Getting out into the great outdoors and shooting clay pigeons is a fun pastime that many enjoy. In order to enjoy this shooting sport, individuals must first invest in an appropriate clay pigeon trap or thrower, the device which releases the shooting targets into the air. For those who are new to clay pigeon shooting, learning about the differences between the various trap types can serve as a good introduction to the sport.
String Release Clay Pigeon Traps
The main factor defining the different types of clay pigeon traps is the style of release mechanism. One popular version is the string release pigeon trap, a manual clay trap. These options feature manual releases that either the shooter or non-shooter engages via a string pull. These models are compact and lightweight, making them easy to travel with and tote out to an open shooting space. Shooters do need to weigh down these models, however, as their light form factors can cause them to move easily when someone engages the string pull.
Foot Release Clay Pigeon Traps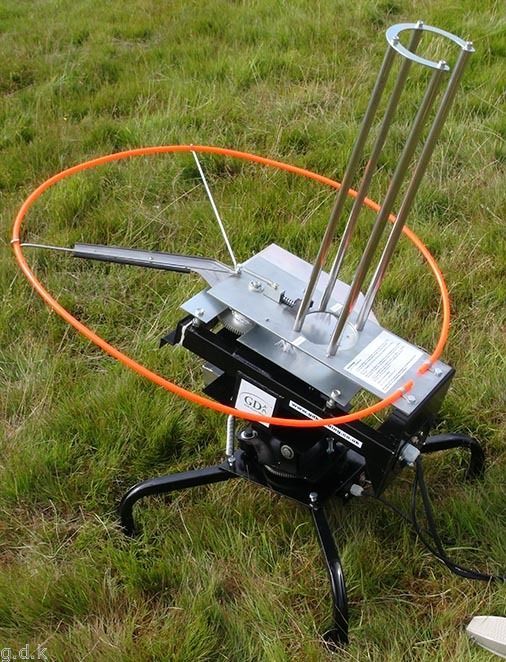 Similar in size and weight to string release traps, foot release clay pigeon traps come with a pedal release. These are easier to operate than string pull traps are, since shooters do not have to remove a hand from the gun to execute the release. As with string pull devices, shooters may want to stake this device to the ground to prevent movement due to its light weight. There are also models available that come retrofitted with seats so that shooters can enjoy clay pigeon shooting from a seated position.
Automatic Clay Pigeon Traps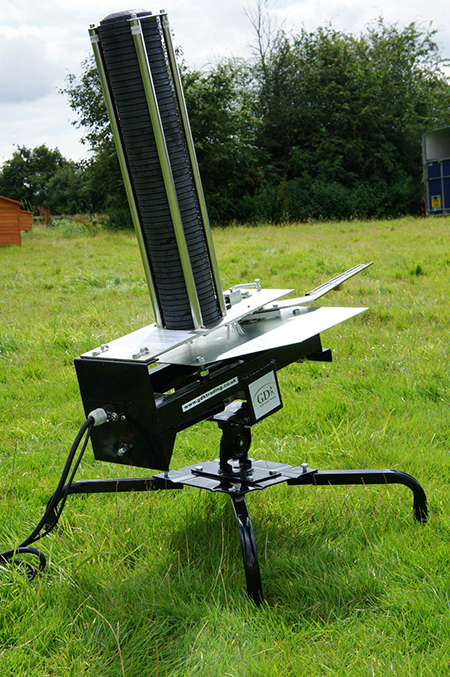 Automatic clay pigeon traps are fully-automated, battery-operated traps that can hold and release several clay pigeon targets in one round. An automatic clay trap is much heavier to lift and move, making it a less convenient option to tote around. Shooters do, however, get the advantages of automatic release, steady and consistent release, and hands-free operation. A release round is typically initiated by one foot tap on a release mechanism; the trap then automatically fires out a round of several clay pigeons.
Hand-Operated Clay Pigeon Traps
Hand-operated clay pigeon traps are the most accessible and easy to operate units in the bunch. These devices feature a clamp that holds onto a single clay pigeon at the end of a long handle. A non-shooter then must pitch the device forward by hand to release the pigeon into the air. For those working with budget constraints or who prefer simplicity, a manual clay trap is a straightforward approach to a clay pigeon shooting game. A hand-operated unit is, of course, also the easiest pigeon trap with which to hike and travel. It is also the only unit that absolutely requires the presence of a second party or non-shooter to execute the release of targets.