The baby is on the way, and there is a chance the future big brother may start feeling replaced by all the excitement. Parents ease in the transition by making sure to dote on the sibling. Gifts of clothing help the big brother endorse the fact that he is stepping up to a new position, one worthy of recognition. Think about some unique clothing ideas to make the event personal and unthreatening.
T-Shirts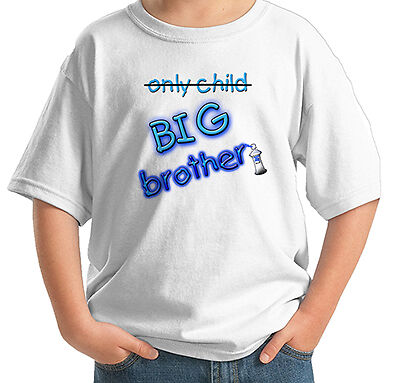 A boy wearing a big brother T-shirt announces to the world to take notice that he is no longer the baby. This congratulatory clothing gives kudos to the whole family that something awesome is about to happen. Look through eBay seller listings that state, 'I'm going to be a big brother', 'I'm the big brother', or 'This is what a cool big brother looks like'. Even let the child pick out the shirt to get him in the habit of making decisions about the new role. Purchase a personalised children's T-shirt to add a name or other message. Look for sellers who specialise in T-shirt printing for more clothing ideas.
Hats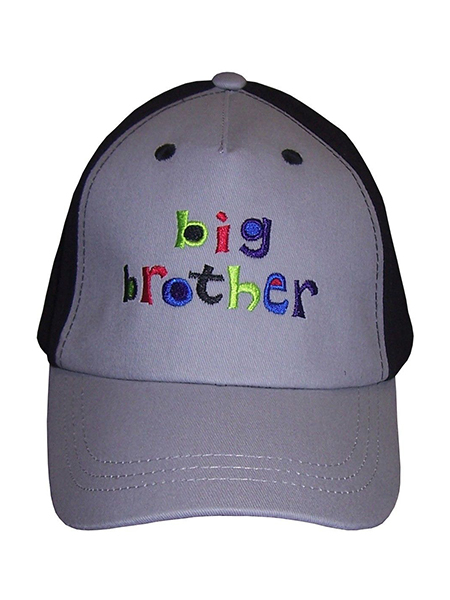 Boys love baseball caps which advertise a message or slogan. A personalised hat captures any message you can think of to underscore the importance of the happening. Choose a brightly coloured hat and print the text in black or colour, keeping in mind the amount of room available for the lettering. You can even add an appropriate logo like a family crest if one is available in a quality image format, such as jpeg. Make sure to include the big brother's name on the hat somewhere within the message as a self-esteem builder during this change in family dynamics. Sellers may print or embroider the text on the hat that is 100 per cent polyester or cotton with an adjustable Velcro closure.
Hooded Sweatshirts
Let the big guy have his choice of a kids' personalised hoodie in a style and colour he likes. Then personalise the front or both the front and back with whatever message the big brother wants. He may decide to have the name of his soccer team or other association put on the front, and a big brother message on the back of the hoodie, if two-sided printing is available. Buy two personalised hoodies if the child prefers having separate sweatshirts: one with the big brother message and one with another, unrelated dispatch. This is one time you want the big brother in control of which clothing ideas get used.