Sometimes trends hang around awhile, and
co-ord sets
are still going strong. They're definitely a bold choice for the more fashion forward among us, but I'm seeing more and more girls break out of their shells and try 'em out. A look that was once reserved for quirky celebs like Solange Knowles and Kelly Osbourne are now accessible to all of us, and that includes plus size ladies. I don't see the trend slowing down any time soon; I still love sets as much as ever. There are so many different ways to wear them, here are a few of my favourite co-ord looks from over the years: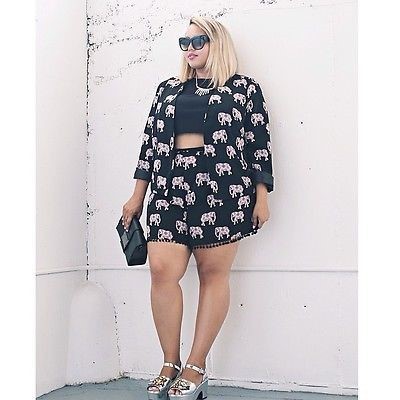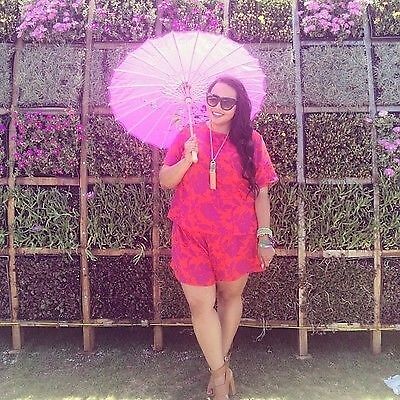 Short & Tee
If wearing a blazer with shorts doesn't make sense to you, surely a
short and tee
combo works for everyone! Instead of opting for a boring dress or a white shirt and denim cutoffs, I wore this to Coachella and it was the perfect way to look stylish yet stay cool in the desert heat.
Shirt & Trousers
This is a lot of
print
, but sometimes you gotta go big or go home! A shirt and trouser combo is definitely a big commitment, but you can also get the look by toning down what print you choose.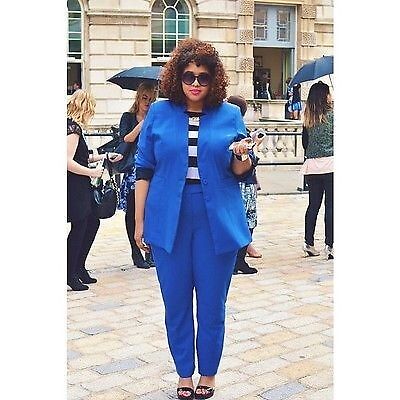 Blazer & Trousers
Ok, so some might just call this a "
bright suit
," but I think it also qualifies as a co-ord set, because the trend is all about matching pieces, not necessarily crazy prints. So technically, yes, it's a suit, but I definitely wasn't wearing this to a business meeting.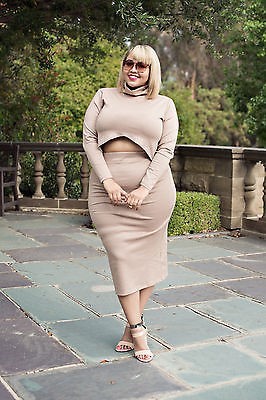 Skirt & Crop Top
Again, no prints needed! I loved this chic nude
crop top and midi skirt
. I think if some of the other ways to wear this trend are a bit intimidating to you, this one is definitely the most accessible and easy to wear.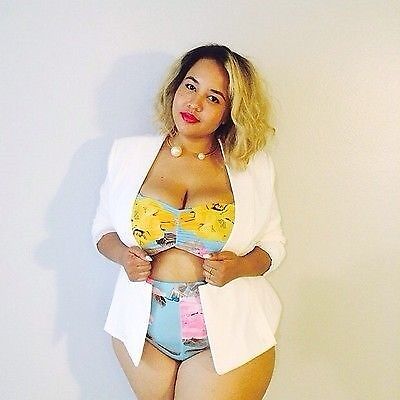 Bralet & Hot Pants
I know this doesn't really count since there is absolutely nowhere in public I'd wear this, but the company sold it as a set--it's not bra & knickers set or swimwear. I loved the print so much, I just wear it around the house and play dress up. But yeah, you can definitely get the same look with a
high waisted floral bikini
!
Whether you go for a bright printed suit or a toned down
crop top and skirt combo
, I truly believe this trend can work for everyone! If you have yet to try it, trust me: it's an easy way to look put together and you'll immediately look fashion forward with almost no effort (hello--you don't have to think about what to pair with anything!) Have fun with it and don't be afraid to stand out in a crowd. For more of my favourite sets, see my collection
here
.