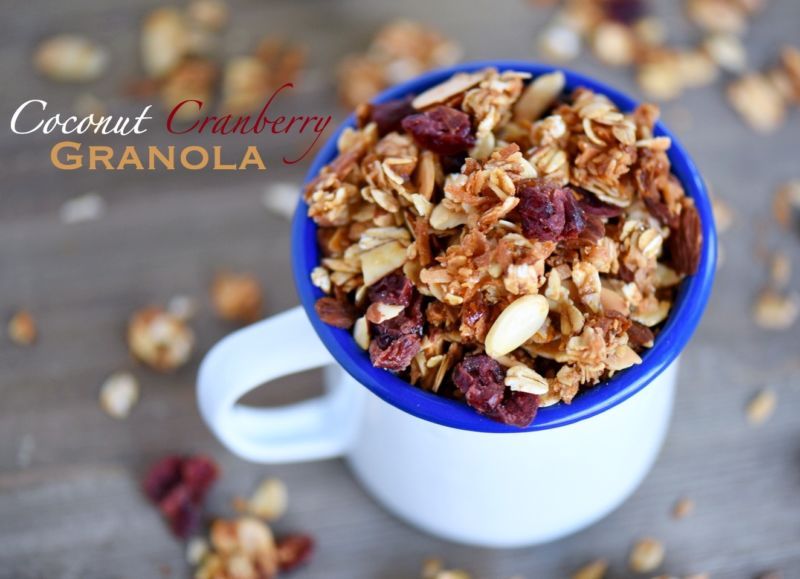 Add a caption
This Coconut Cranberry Granola is the perfect topping for yogurt, ice cream and more! Enjoy as a snack or for breakfast
If you've never made your own granola before, you're in for a treat today! Granola is one of the easiest things to make and the possible variations are endless.

Today I'm sharing a Coconut Cranberry Granola that my family adores. It is crunchy and sweet and we put it on almost everything including yogurt and ice cream.
It's a great snack on its own and can be a tasty cereal in the mornings. The granola is sweetened with honey and brown sugar and spiced slightly with cinnamon - it's divine!

It takes all of 5 minutes to throw together and then a little bit of time in the oven. Hardly any work at all and you've got this gorgeous granola on your hands!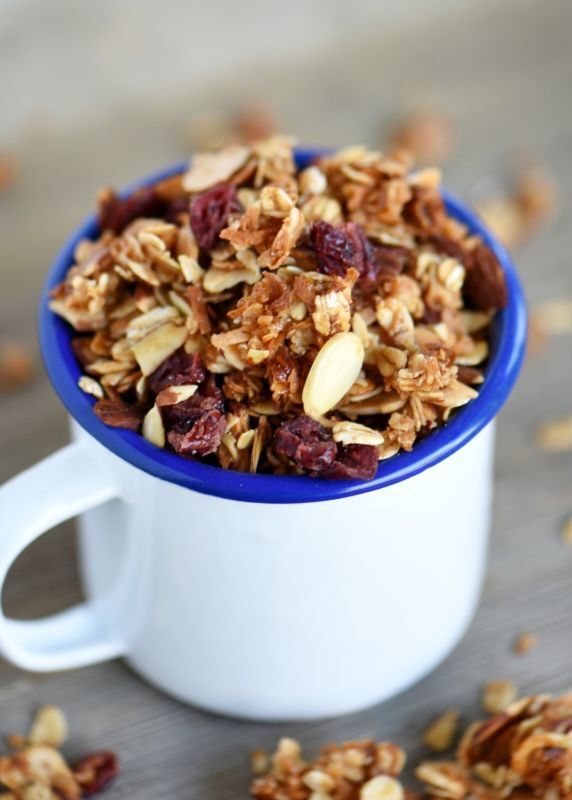 This is a great starting point for designing your own granola recipe. If you're not a fan of almonds, feel free to substitute for your favourite nut.
Don't like cranberries? No worries! Any
dried fruit
will work and if you're not excited by dried fruit, you can omit entirely.
A quick way to turn this granola into a decadent treat is to omit the cranberries and stir in some mini chocolate chips and small sweets like M&M's. Yum!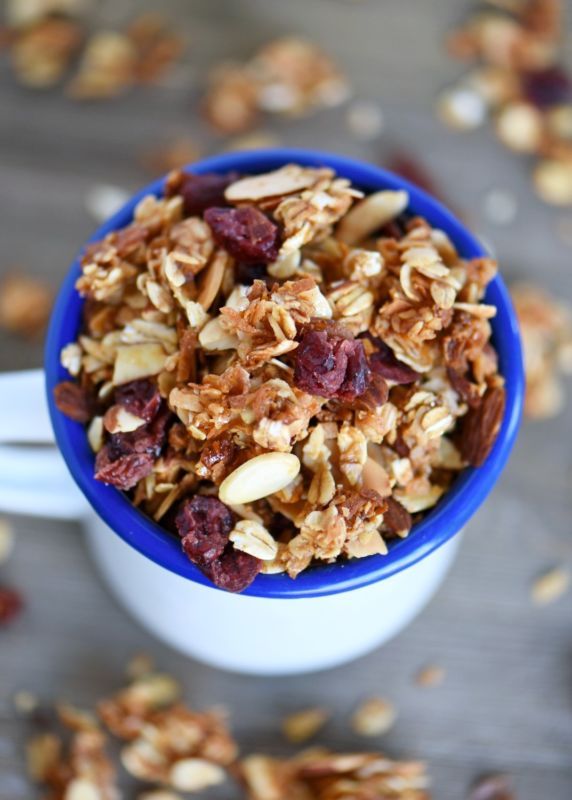 A couple of quick notes:
This recipe calls for oats and unfortunately, quick oats don't really work here.
Maple syrup can be substituted for the honey if desired.
The dried cranberries can be omitted entirely or replaced with other dried fruit.

That's it! Let's get started!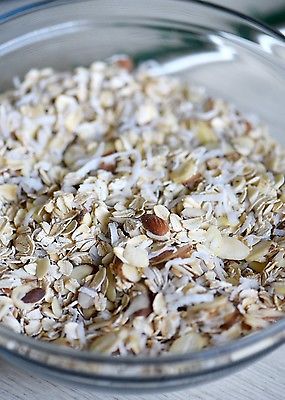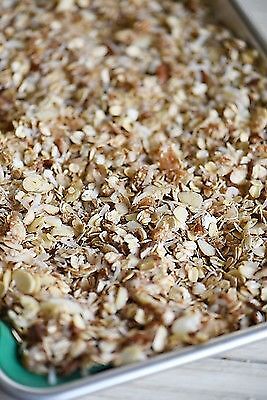 Add a caption
I truly hope you give this granola recipe a try. Once you've made your own granola, you'll never go back to store-bought
Instructions
Preheat oven to 350F.
Line a
baking tray
with greaseproof paper or a silicone baking mat.
Combine the oats, shredded coconut, and almonds in a large bowl.
In a
small bowl
, combine the honey, brown sugar, oil, cinnamon, and salt.
Microwave on high heat for 30 seconds. Stir to combine.
Add honey mixture to the oat mixture and stir to combine. You may need to use your hands to evenly distribute.
Spread on prepared baking tray and bake for 20 to 25 minutes or golden brown, stirring every 7 to 8 minutes.
Let the granola cool completely, stirring occasionally.
Stir in dried cranberries.
Store granola in an airtight container for up to 2 weeks.