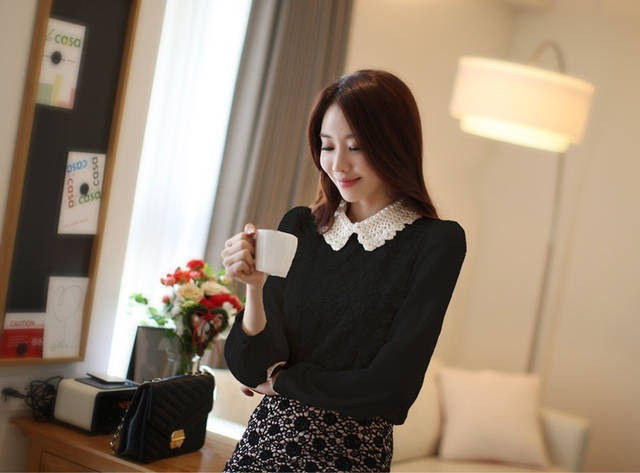 Few items of clothing are as versatile as collar blouses are. Appropriate for almost any occasion, collar blouses come in a wide range of styles and colours, easily fitted into both day and evening outfits. You can go as formal or as casual as you need with practically any blouse or shirt, but consider these options when combining a collared blouse with the rest of your outfit.
Peter Pan Collar Blouse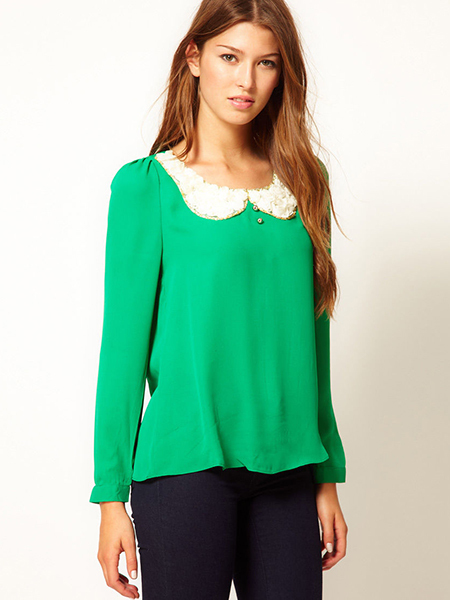 Always popular and never out of style, Peter Pan collars are a favourite feature for many top designers, who never tire of adding them to their blouse and dress product lines season after season. With Peter Pan collars, you can go as chic or as vintage as you desire, adding bits and pieces from a wide range of accessories that work well with this blouse design. Often described as both versatile and adorable, Peter Pan collar blouses allow you to dress up or dress down for any occasion. For a formal event, combine a sequin collared blouse with a pair of sparkling stud earrings. A lazy Sunday brunch is the ideal setting for a floral print frock, paired with a bright Peter Pan collar. For almost any other occasion, you can match a Peter Pan collar blouse with your favourite skirts or jeans.
White Collar Blouse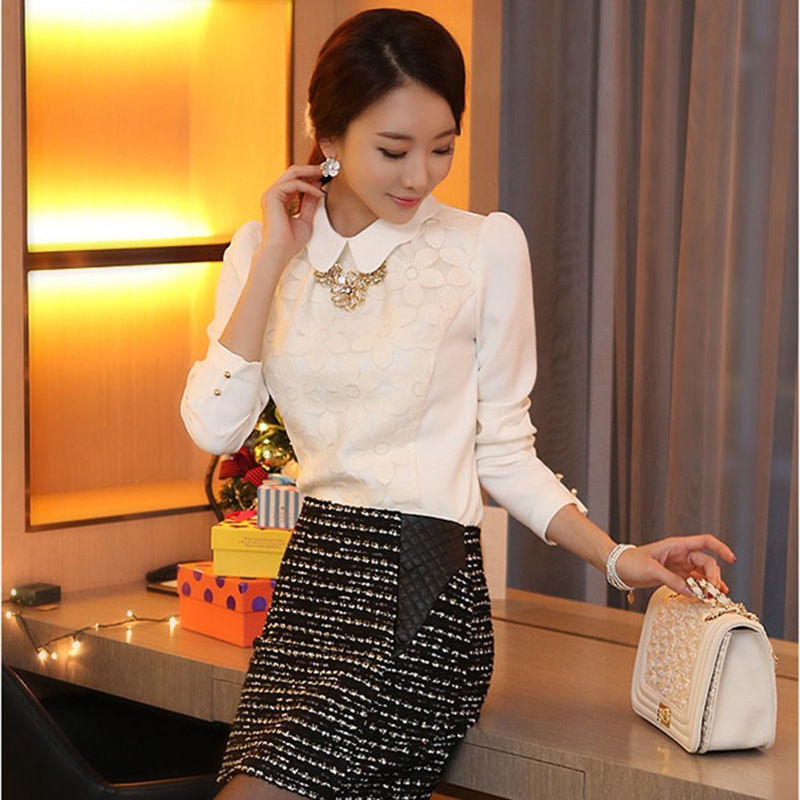 Whether you are attending a party, working at the office, or enjoying a night on the town, a white collar blouse can add the right amount of elegance to just about any outfit. The perfect blouse for you depends on your personal sense of style and the type of occasion you are dressing for, but keeping a few white collar shirts in your wardrobe allows you to switch easily from oversized masculine styles to timeless tailored looks in a matter of seconds. You can go for a vintage style that soft pastels and ruffles bring, or use large collars and big cuffs for a little movie star chic. On colder days, make the most out of this versatile design by layering a knitted jumper over your favourite white collar shirt.
Studded Collar Blouse
Although some people may consider a studded collar blouse a bit over the top for many occasions, savvy fashion lovers know that this design easily fits into practically any outfit. A chiffon blouse with a studded collar looks chic paired with leather or denim shorts and platform boots. A long sleeve studded collar blouse always adds a little casual elegance to jeans and ankle boots. For a day at the office followed by an evening outing with friends, you can pair a studded collar top with a colourful skirt, and then mix and match with pumps or strappy heels.