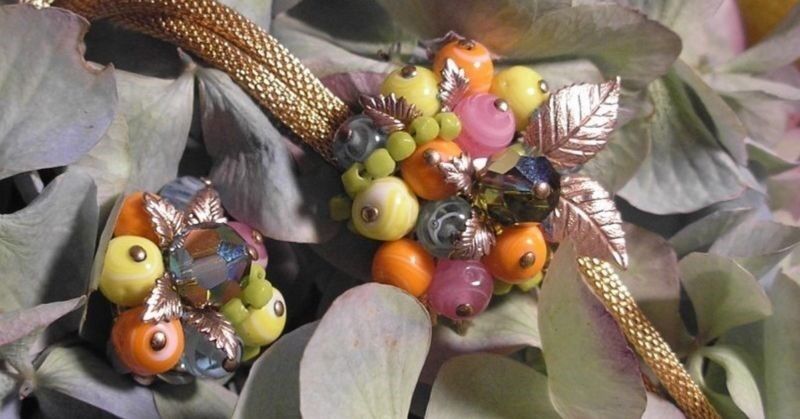 Miriam Haskell, one of the premier designers of the early 1900's is highly collectible today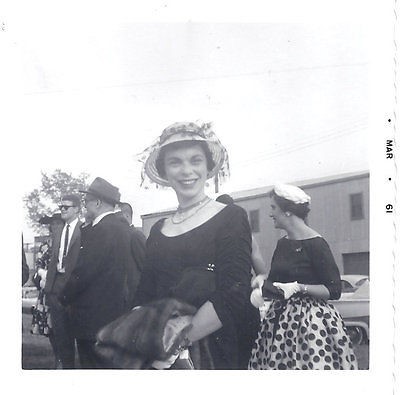 Did You Have an Aunt Mery
Your Aunt Mary. Mum's favourite Aunt, your favourite Great-Aunt. Without Aunt Mary, you wouldn't have seen the Rockettes every Christmas; had your first Gin & Tonic on your 16th birthday; had someone's shoulder to cry on when your first boyfriend dumped you; or had a mentor who taught you how to shop until you dropped at Saks and Bergdorfs. She introduced you to collecting costume jewelry and taught you how to spot a
Haskell
,
Chanel
,
Schiaparelli
and
Carnegie
a mile away.
Now is the time to continue on that tradition for yourself, your nieces or daughters. Costume Jewellery from the best designers of the early 1900's is becoming more and more valuable! What better way to collect than to find something you can wear as well!
Where to find it
From Miriam Haskell to Coro most of the largest jewellery manufacturers were in Providence, RI where fine crafts people had been immigrating to for decades to work in the silver and jewellery industries. Most of those businesses have long gone overseas but you can find the fruits of their labour here on
eBay
, in Antique Stores and Flea Markets. Find
books on Vintage Jewellery
and learn to recognize a find when you see it. Above all, shop with your nieces or daughters - that's where you'll have the most fun and you'll be making memories with them just like you did with your Aunt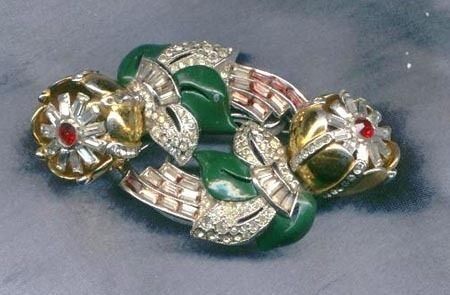 One of the more famous Coro Duettes, the Quivering Camelias is a rhinestone and enamel Tremblar Duette (the centre flowers actually move in motion). This particular design has a matching bracelet, fur clips, necklace and earrings to match. (Click on the image to see more)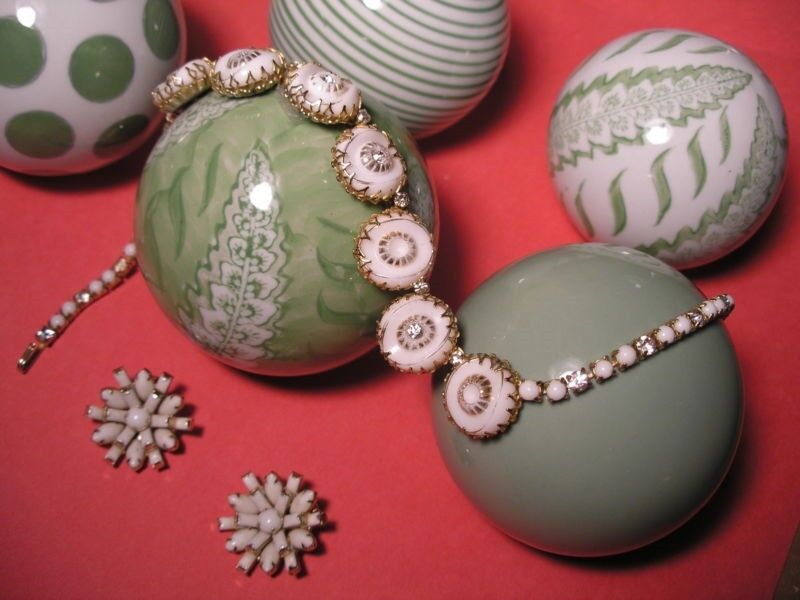 Alice Caviness, not as well known as some of the other designers, is highly collectible. She designed jewellery in the 1950's and '60's. Her head designer went on to be the head of Miriam Haskell.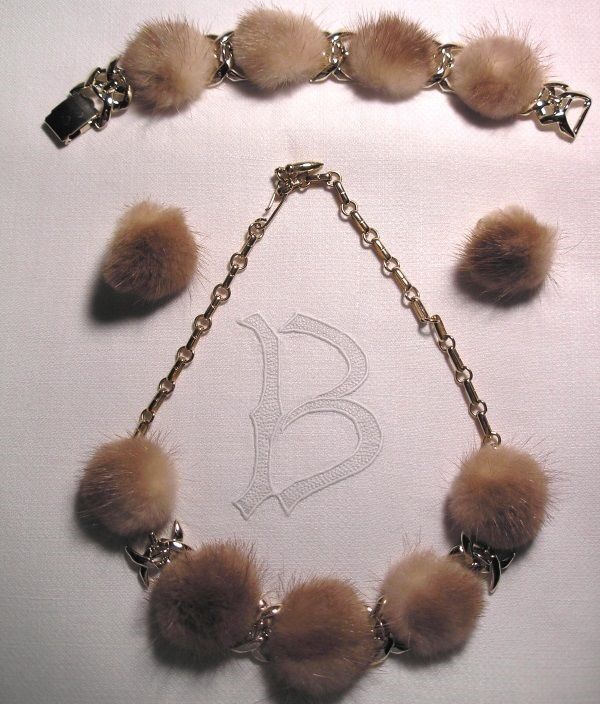 Fun and funky Mink and Goldtone Vintage Costume Jewelry by Coro made in the 1950's. Can you just see Aunt Mary wearing that with her poodle skirt?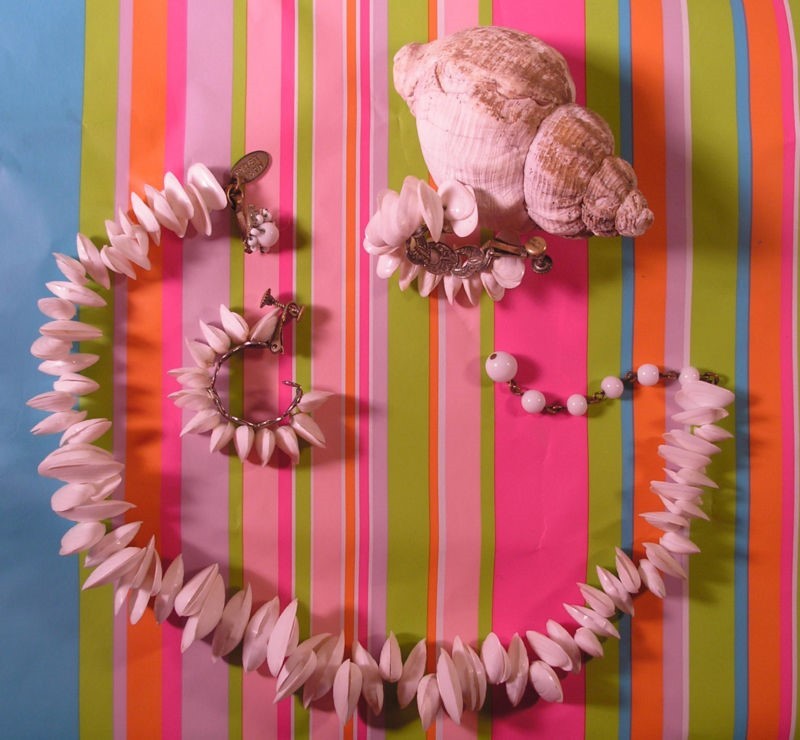 An unusual Shell necklace and earring by Miriam Haskell is still current for today's fashion. Make sure you find pieces with markings or the tags on them to verify their authenticity.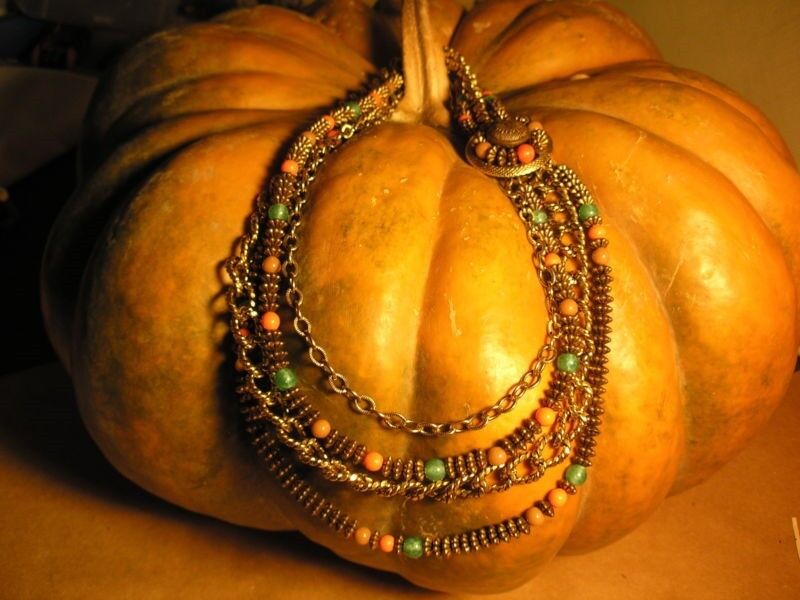 Jewellery you love. It doesn't have to be signed or name branded. It can just be great!
Written by:
thedailybasics