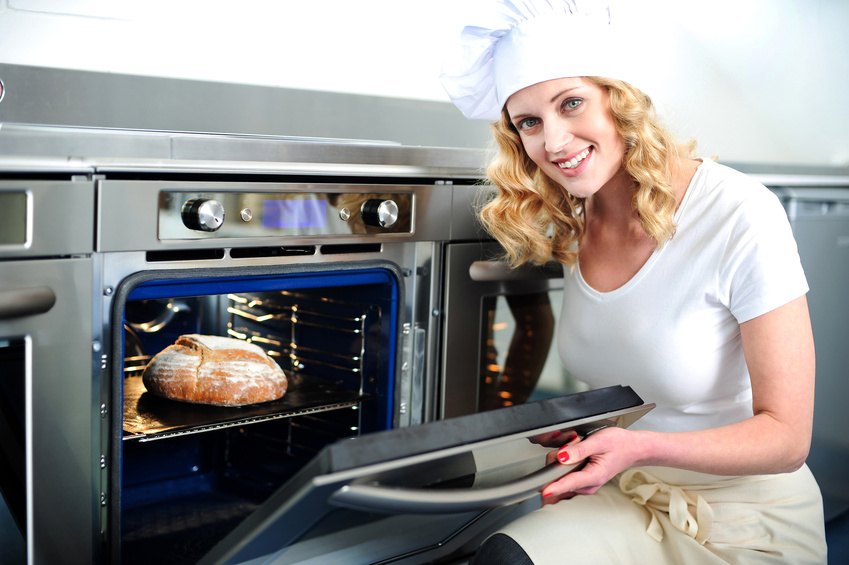 When you open a restaurant or café, you need the right supplies and equipment to make it a success. One of the key pieces in your establishment's kitchen is a commercial oven, which is typically larger and cooks faster than a regular oven in a home kitchen. Before you start shopping for a commercial oven, learn about the factors to consider when selecting these appliances.
Decide on the Type of Commercial Oven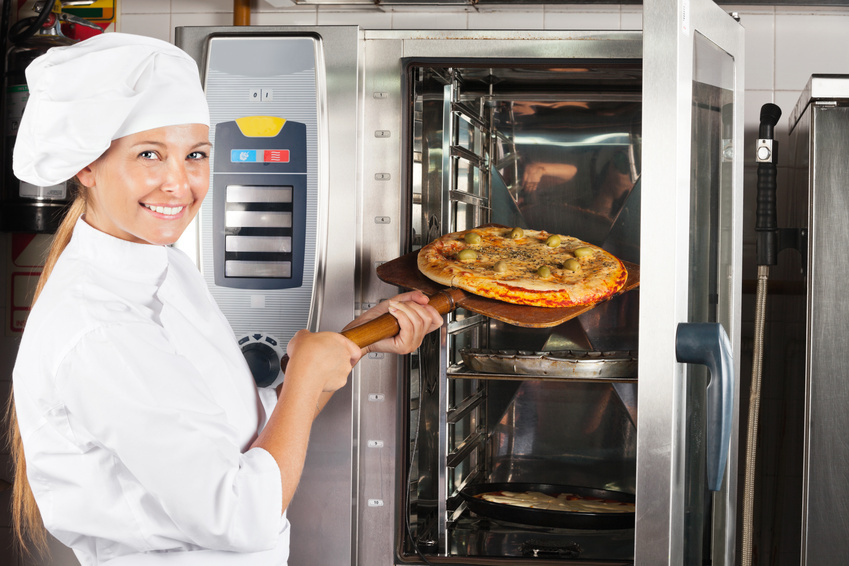 First, compare and contrast the types of commercial ovens. Keep in mind the type of cooking or baking that you plan to do and choose an oven style that works for your establishment. For instance, a conveyor oven includes a moving belt system to process multiple mini pizzas or panini-style sandwiches. A pizza oven works specifically for large pizzas and boasts extremely high temperatures. You can also use it for large desserts or big hunks of meat. If you plan to cook a lot of vegetables, try a combination oven for quick, even cooking. A convection oven on its own works well for casseroles and deep dishes that require baking. If a lovely browned or crispy surface is important for your food, invest in a finishing oven. This oven does not cook the food all the way through, but merely touches up the surface so that the food has the look that your customers expect.
Identify Top Brands of Commercial Ovens
Look for well-known brands of commercial ovens. These manufacturers have a long history in the business and know how to craft commercial ovens that are simple to install, easy to use and maintain, and reliable enough to yield consistent, satisfactory results. Look for names like Lincat, Blue Seal, and Buffalo as you shop. Other top brands include Chef's Range, Dualit, Imperial, Falcon, Hobart, Viking and Vulcan.
Determine the Size of the Commercial Oven
Like all appliances, commercial ovens vary in size. Before you commit to a particular model, consider the volume of food that you plan to cook every day at your establishment. Determine how much food the oven needs to handle at your peak time of day, the time when demand is at its height. If you are not sure how to calculate this, ask someone with commercial cooking experience to help you figure out the oven size that you need.
Choose a Gas or Electric Commercial Oven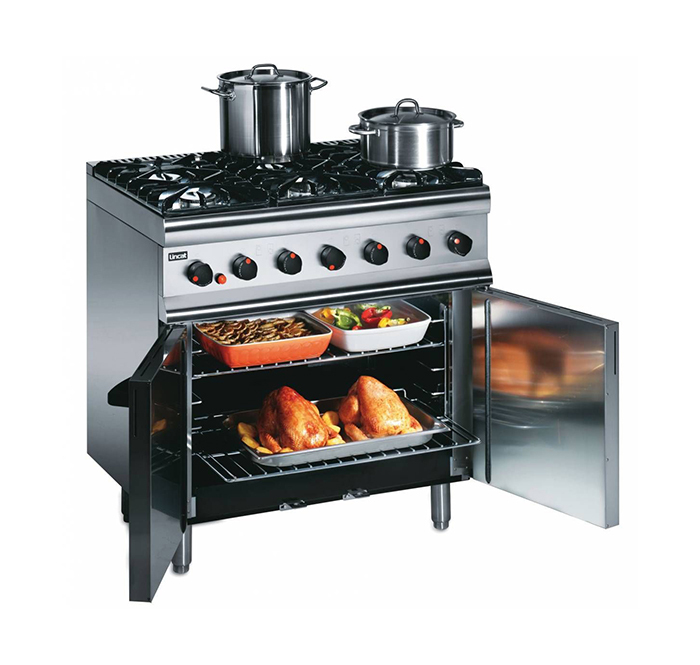 You also have a choice between a gas commercial oven and an electric commercial oven. Electric ovens rely heavily on computerised controls, which can be helpful for complex cooking projects. However, they suffer damage or malfunctions frequently, and repairs are often costly. Gas ovens are typically more durable. If you select a gas oven, ensure that the gas requirements of the unit match the type of gas available at the site of your business. Whether you choose electric or gas, look for an oven with sturdy racks, durable doors, and easy-to-use controls.