Add a caption
Easy guide how to operate Buggy, great accessories and colours available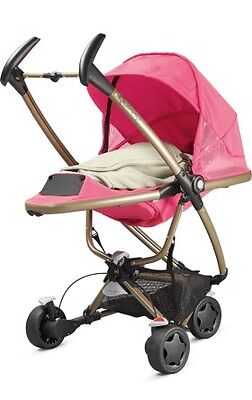 The Quinny Zapp Xtra does have the adjustable back in 2 stages with a bucket style seat to insure comfy positions whilst child is asleep.
I found this buggy very light and easy to move around. And when its closed its doesnt take up alot of room.


I would say the only disadvantage about this buggy is the size of the shopping basket, but you can manage to fit everything inside. Also included with buggy you get a raincover and adjustments for the baby car seat.
Compared to other buggy you do get alot of years use out of it.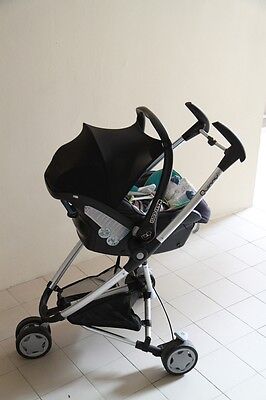 Used from birth
Car seat fits on top of buggy frame very comfortable, stable and easy to take off and put back on.
Looks really stylish and I really like the water Proof material very easy to clean.
Another advantage is once is folded it doesnt take up room in the back of a car boot which is a problem when parents buy buggys.
We bought it because it is very light, turns folds down to tiny proportions, and seemed like a cheaper alternative to the Bugaboo Bee Plus, which we would have loved. There is some confusion about this on forums out there - but it IS suitable from birth (lies flat in rear-facing mode). It has two positions in rear-facing mode and three in forward-facing, and it looks like it will last longer than the Bugaboo Bee Plus since it is not quite so tiny.