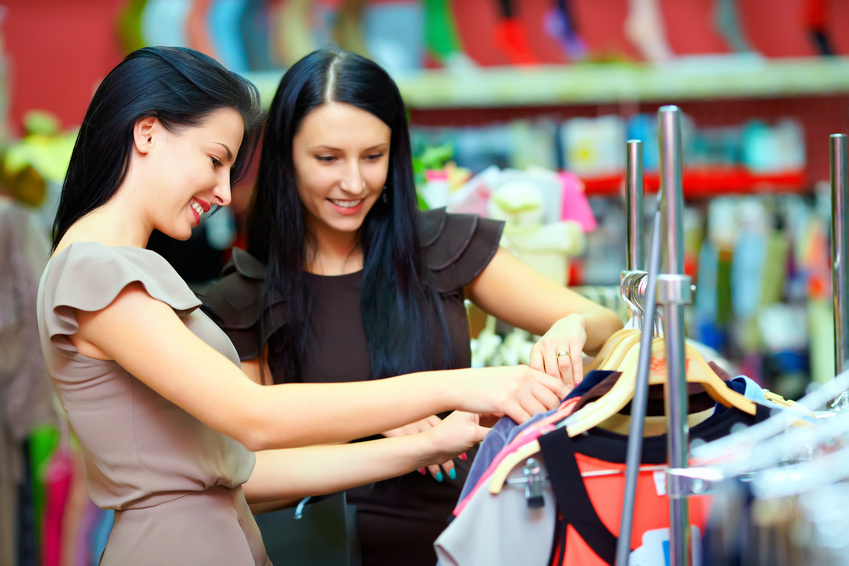 An eclectic brand of style, Joy is a fashion retailer with a wide selection of men's and women's clothes. The company is well-known for its line of women's dresses, jeans, jackets, coats, skirts, tops, and more. Understanding the diverse selection of clothes from Joy and its private label Louche brand is the difference between being a fashionista and fashion failure.
Joy Dresses

A casual option suitable for most everyday social events, day dresses like the Louche Delise look smart enough for mid-day weddings, which tend to be less formal. Evening weddings and black tie events, however, call for a Joy dress with a bit more sophistication, such as the Louche grey dress. Form-fitting formal dresses with an elegant neckline, like the Louche Haley Dress, work well on strawberry and hourglass body shapes. A lightweight maxi dress is perfect for some fashionable fun in the sun., while a floral print with summer colours adds a warm dose of personality suitable for tea or other daily occasions.
Joy Skirts
Maxi dresses and midi skirts from Joy pair well with most premium T-shirts and tops. A colourful floral print as featured in the Louche BillieSue or V-stripes in the Aletta skirt work with monotone accents. The Adie and Soris are two of the many long and reserved yet fashionable maxi skirts from Joy. The company also offers a diverse selection of pencil skirts for a night on the town or mid-summer event. Known for hip-hugging style, pencil skirts like the Louche Larue line make a great choice for pear and hourglass figure shapes.
Joy Trousers and Jeans

Tight fit skinny jeans like the Soaked in Luxury line make a great everyday choice. Trousers with a tie string waistband, such as the Louche Gatsby trousers, are a comfortable and casual choice. A stripe or print top coordinates well with the bright colours of the Louche Zac skinny trousers.
Joy Coats and Jackets
A form-fitting full-length coat like the Teddi, Melissa, and Real Blue is a top daily choice of businesswomen during cold seasons. For rainy weather, Joy offers the stylish Louche Bettina Crop and Duffle coats made of water-resistant material. The Lavish Alice and Soaked in Luxury blazers round out a sophisticated professional look that strays from the mundane, monotone colours of most blazers.
Joy Tops
The versatility of a blouse allows it to pair well with a pencil skirt, maxi dress, or even skinny trousers. Blouses with a round neckline like the Jeudi, Angel, or Selona top all suit the full spectrum of body shapes. Close to the neck designs, such as the Bouvier polo, are most suitable for pear and hourglass shape figures.