Connecting your MP3 player or iPod / iPhone to your home stereo

Rather than buying expensive speaker docks and cradles there is a simple way to connect to your existing home stereo or amplifier!
If you look on the back of your stereo/amplifier you should see AUX IN or LINE IN sockets like this: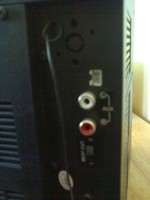 This is your auxiliary input so anything connected to this will be amplified and play through the stereo. So to connect your MP3 player or iPod to the stereo you just need a lead to connect the two. The AUX IN socket shown above is known as a "
PHONO
" or "
RCA"
connection so you need a
3.5mm jack to PHONO lead
to connect the headphone output on your MP3 player to your stereo. The lead looks like this: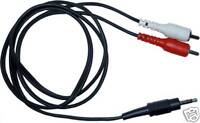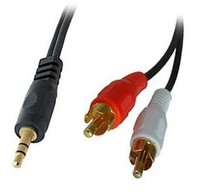 You can find them on eBay here:
3.5mm to RCA lead
So you simply connect the jack into the headphone socket and the phono end to the AUX in of your stereo and you are ready to go. Turn your stereo on and switch it to AUX then play the song on your MP3 player as normal. It is best to set the volume on your MP3 player about half way then use the volume on your stereo normally.
If you have an iPod dock you can also use connect the lead to the "line out" port on the dock. This is a neater solution as you can have the iPod propped up on top of your stereo.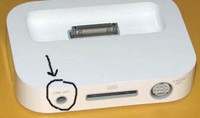 You can also get a USB charger adapter (like the one shown below) so that when you are playing through the dock you can charge the iPod at the same time (or as required).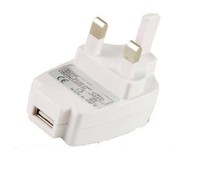 You can find these on eBay here:
USB Charger Plug UK
You can also connect your PC / Laptop to your stereo using the same audio lead - infact anything that has a headphone output can connect this way.