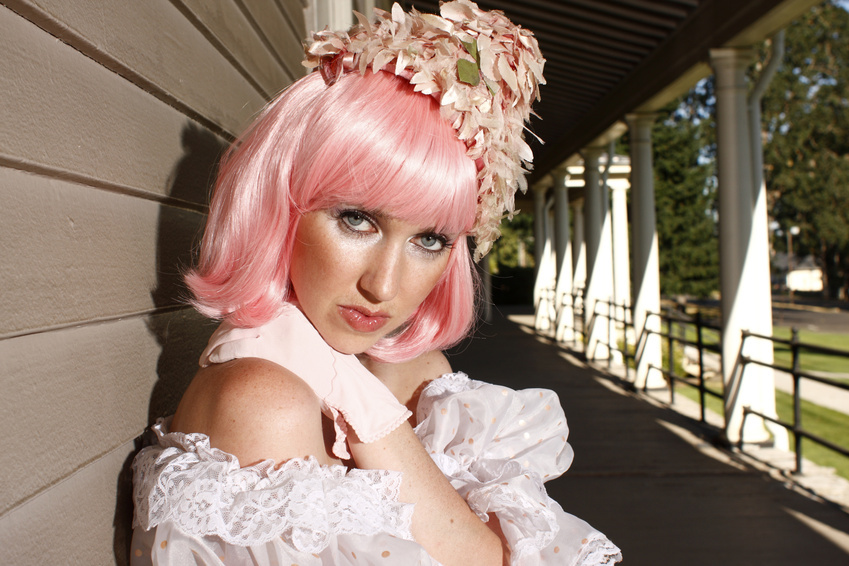 Men and women of almost any age may find a number of different reasons to wear pink hair. From vibrant and wild pink hair wigs to subtle and playful soft pink hair extensions, pink hair can liven up a hairstyle or be the perfect accessory to that party costume. When buying pink hair, consider whether to buy pink hair extensions or a pink hair wig, and decide on hair length, as well as hair texture.
Choose Between Pink Hair Extensions or Wigs

Hair pieces can include hair extensions and hair wigs. When looking for pink hair to buy, consider where the hair is to be worn. For example, a pink hair wig might be suitable for a dress up party or as part of a cosplay costume. Pink hair extensions are great way to change up a hairstyle without having to have one's hair dyed permanently. Depending on the budget, buyers have the choice of human hair extensions or synthetic hair extensions. For those who want their pink hair extensions to stay in for an extended period of time, pink hair extensions that are glued in may be more practical than clip-in hair extensions. Pink clip-in hair extensions are a good option for those who do not want to wear their extensions all the time.
Consider Pink Hair Length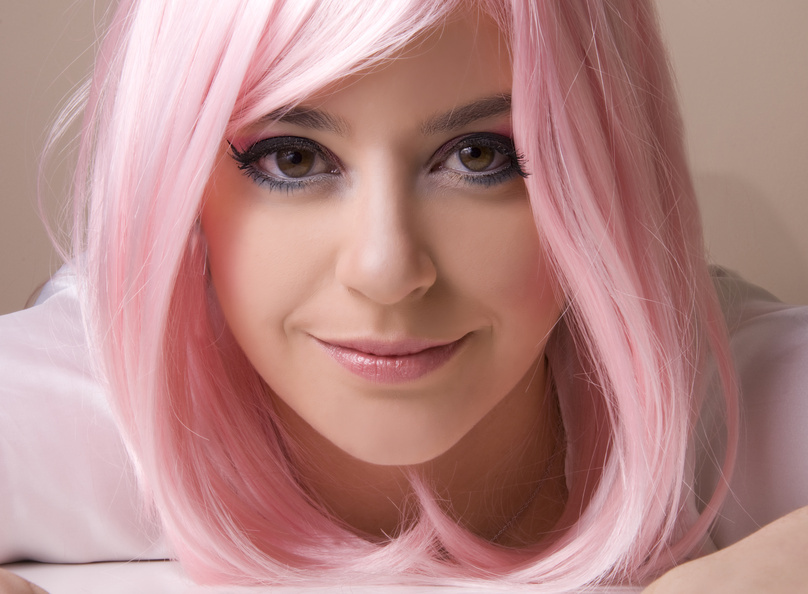 Pink hair comes in a range of lengths. Most people like to buy pink hair extensions to match the length of their real hair. Buying extensions that are a little longer allows one to cut the extensions to the desired length to ensure the best look. Long pink hair wigs are great to finish off a costume, while long extensions can be used as a subtle way to change up any hair style or bright enough to use them to make a bold style statement.
Consider Pink Hair Texture
Pink hair comes in a range of textures, enabling any buyer to find hair that suits his or her own natural hair texture. Because it is recommended that pink hair extensions or wigs not be permed, those who want curly pink hair should ensure they buy hair that is already curled. However, some types of pink hair, like human hair or Remy hair, can be temporarily curled or straightened using a blow dryer, hair straightener, or curling iron. Top quality pink hair can usually be treated just like natural hair, meaning one can brush, wash, and style it however they wish.