The original Canon EOS 5D, announced in 2005, was one of the first digital SLRs to offer a full-frame sensor in a compact body. As of 2014, Canon has refreshed the 5D twice, with the Canon 5D Mark II in 2008 and the Mark III in 2012. Though the Canon 5D is already a highly capable camera, accessories help extend its capabilities, allowing photographers to capture a larger variety of scenes better.
Speedlights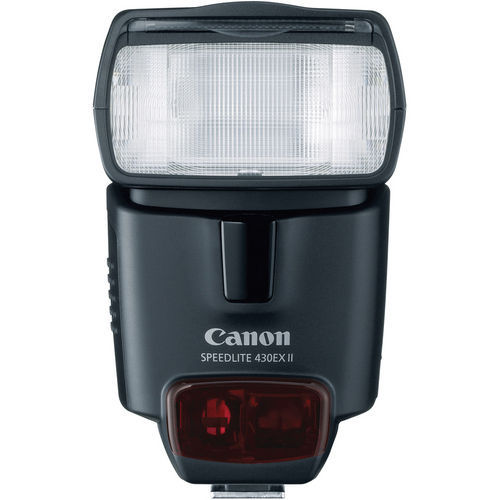 Canon speedlights, or flashes, give photographers creative lighting control and extra options in dark or difficult conditions. Canon's professional 600EX-RT uses a built-in wireless transmitter to communicate with up to 15 other units, giving photographers plenty of freedom to create unique flash setups. Unlike units that use infrared to communicate, these speedlights are not limited to line-of-sight locations. Canon released the ST-E3-RT transmitter along with this flash unit to control up to five groups or 15 individual flashes from the camera. More affordable speedlights like the 430EX II or 270EX are ideal options for photographers who use speedlights occasionally. Canon also offers several "ring" speedlights, including the MR-14EX and MT-24EX, for macro photographers.
Batteries, Chargers, and Battery Grips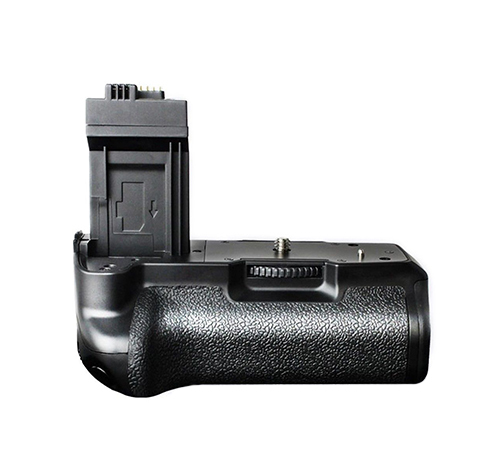 The original 5D uses the BP-511A battery pack paired with the CB-5L charger, while both the Mark II and Mark III use the newer LP-E6 battery with the LC-E6 charger. For charging on the move, consider the CBC-E6 car battery charger for the newer 5Ds. Moreover, Canon battery grips give photographers more battery power while offering better control when shooting vertical images. The 5D Mark II uses the BG-E6 grip, while the Mark III uses the BG-E11 grip that adds two more LP-E6 battery packs to the camera. DC and AC adapters give photographers the ability to shoot for long periods without having to replace worn batteries. These are useful in studios or for shooting time-lapse images.
Controllers and Transmitters
Cable releases and remote releases are ideal for situations where photographers must remotely trigger a camera's shutter. Some controllers, such as the TC-80N3 for the original 5D, also offer a timer control. Wireless transmitters send image files to computers wirelessly as they are shot. The WFT-E1a works with the first 5D, while the Mark II can use the WFT-E4 II A or WFT-E4A, and the Mark III uses the WFT-E7A. The GP-E2 GPS receiver gives the 5D Mark III GPS logging functions.
Other Useful 5D Accessories
The Canon Angle Finder C replaces the standard eyecup on Canon dSLRs and allows photographers to adjust viewing angles when shooting at awkward angles, while enabling precise manual focus because of its high magnification. Both the 5D Mark II and Mark III can shoot video as well. For better results, consider using third-party video microphones, large viewfinders, and tripods. Finally, a good camera case or bag helps keep this expensive investment safe.