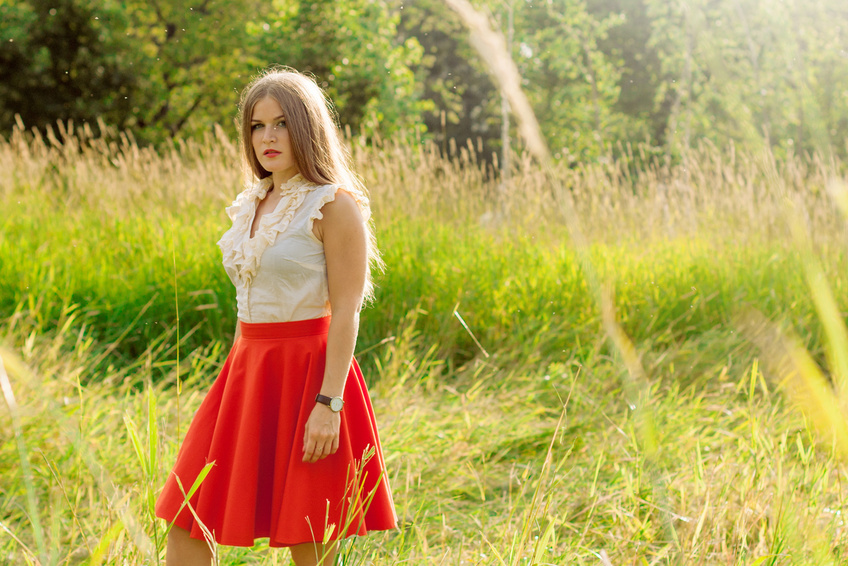 Pleated skirts are simple, stylish, and usually more fun than straight skirts, but it is important to choose one that suits you. Some common considerations include the length of the skirt, the style of the pleats, and the amount of fabric in the skirt. Once you decide which you want, buying a great pleated skirt is easy.
Pleated Skirt Length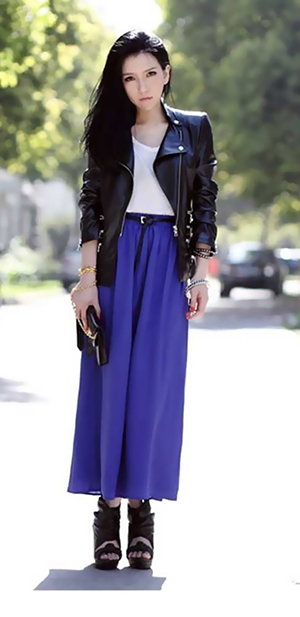 Length is the first option you can consider when buying a pleated skirt. Depending on your preference, you can buy anything from a micro miniskirt to a full-length maxi skirt with pleats. Micro and miniskirts with pleats are usually tartan style, with wide pleats so that they flare out. Shorter skirts flare out to reveal more leg, while midi skirts are extremely popular with fashionistas, and longer skirts can be casual or formal depending on the style.
Pleated Skirt Type
Common types of pleated skirts include mermaid skirts, flared skirts, A-line skirts, circle skirts, full skirts, kilt skirts, miniskirts, fishtail skirts, maxi skirts, and tulip skirts. Each offers the wearer a different look, fits into a different type of wardrobe, and is good for a different occasion. A-line, pencil, and tulip skirts are the most popular styles for adult women.
Pleated Skirt Style
Style is always important and there are dozens of different types and styles of pleats. Some pleated skirts have pleats on the top just around the waistband. The amount, thickness of the folds, and sewing method all affect how the pleats fall. Accordion pleats are small pleats that offer a slightly flared look. Bias pleats are tapered pleats that hug the waist and then flare out after the pleat. Box pleats are large flat pleats common on cheerleader skirts. Crystal pleats are small and often for professional wear. Godet pleats create dramatic flares, such as wide hips or a mermaid skirt. Inverted pleats are large pleats that are common on the bottom of skirts for kick pleats and faux wrap skirts.
Pleated Skirt Material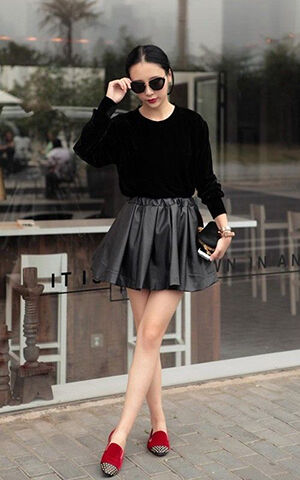 The type of material affects the way the skirt falls, swings, and swishes while walking. Heavy materials such as wool, leather, tartan, nylon, and corduroy are great for pleated skirts because they fall straight, do not flare up easily in breezes, and look traditional. Lighter options such as silk, cotton, and chiffon pleated skirts flare up more, but area also cooler and great for summer wear.