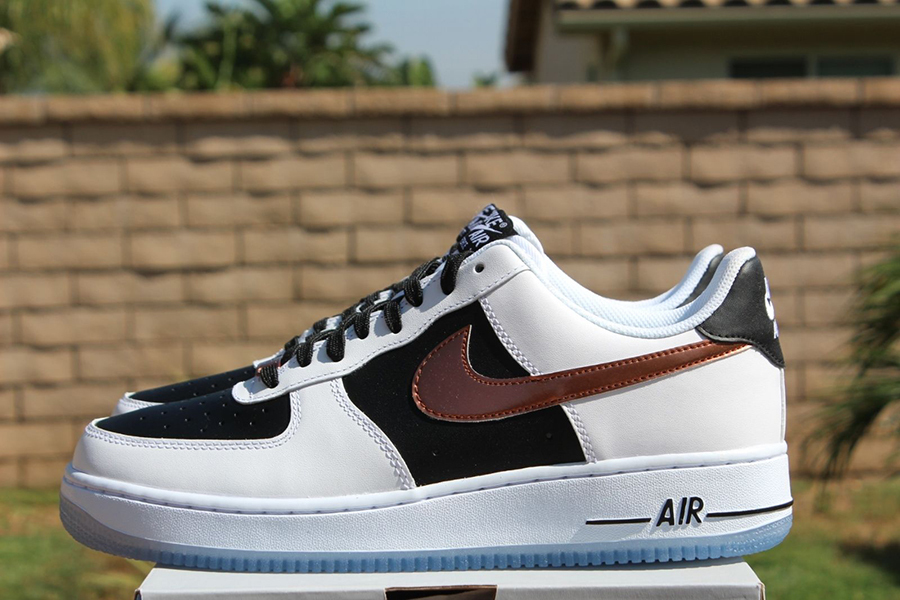 Much more than just a pair of good trainers, Nike Air Force 1 trainers are a design classic. Dating back to 1982, these trainers are available in low, mid, and high top versions and many colour variations. Models with both leather and canvas uppers are available in all men's sizes, giving athletes and others more than enough choices in one of the most comfortable, durable, and fashionable Nike trainers of all time.
High, Mid, or Low Tops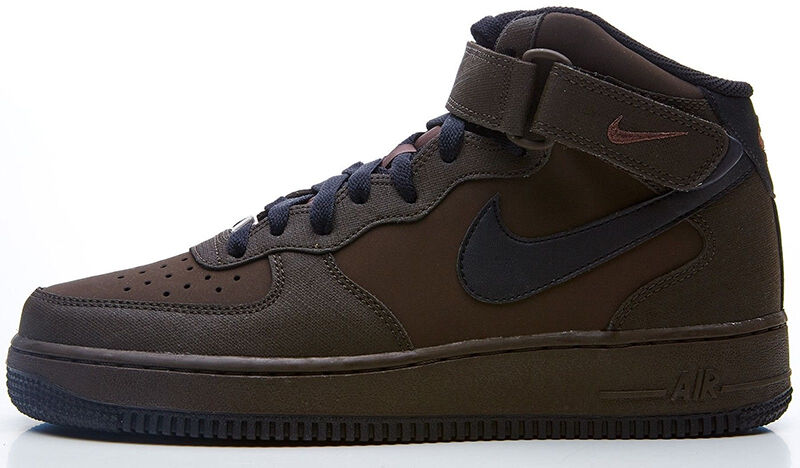 Air Force 1 low tops are the most common choice for casual trainers. Available in a wide range of colours, these are ideal for wearing with jeans and a T-shirt. Even though they are not intended for sports, they still feature the soft springy feel introduced by Nike Air technology in its thick midsole. As with all authentic AF1s, they have a metal tag on the laces with the inscription "AF-1 '82" just like the original shoe. Air Force 1 mid-tops reach up to the ankle and have a fixed ankle strap at the top. High top AF1s are just a little higher but have a moveable Velcro ankle strap and much more ankle support. Air Force 1 high tops have been the choice of NBA greats like Moses Malone and Charles Barkley.
Colour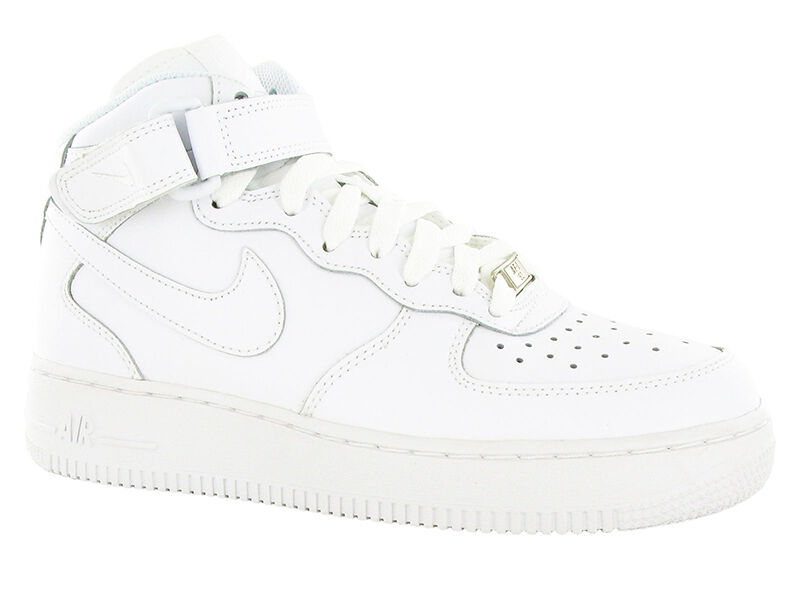 Black on black and white on white have traditionally been the most popular colour choices in Air Force 1 shoes, but Nike offers more than enough colour choices to please fashionistas. One example is the shoe renowned designer Riccardo Tisci came up with. This Nike high top model has a brown swoosh logo on white leather, with yellow, blue, orange, grey, and red trim details. Other models with striking colours have bright green or red soles with various colours and prints on the leather upper. Low top AF1s for casual wear come in the widest range of colours and materials.
Materials
While the perforated leather upper is the classic material for Air Force 1 shoes, casual low top models, which are more for style than for performance, come with canvas uppers. Denim is also a choice for low top trainers. The sole, however, is always solid rubber, providing excellent traction on and off the basketball court. Midsoles vary in materials and thickness between Air Force 1 models but always include the cushioning Nike Air unit that makes these shoes famous. Laces may be cotton for a casual look, or leather for a smarter option.
Sizing
Air Force 1 shoes are available from size 6 to 14. Additional sizes, such as size 5.5 and 15, 16, 17, and 18, are available with Nike's customisation options. These shoes are of a standard D width.

If you like Nike Air Force 1, you might also be interested to know that Yeezy Trainers are now available on eBay.