CZ Weight Conversion Chart.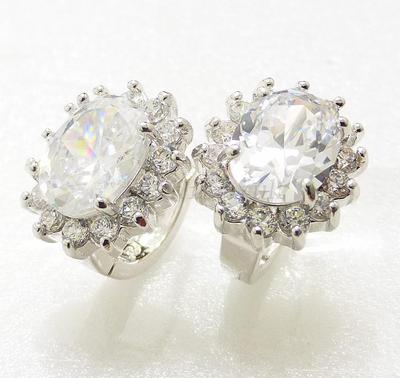 Please see the chart on how to convert the weight of a Cubic Zirconia Simulated Diamond to Diamond Carats. (also works for other gemstones).
For example a Cubic Zirconia is around 75% heavier than Natural Diamond. As such, a CZ's size is referred to in carats only as in comparison to Diamonds. CZs are more accurately measured in millimeters, referring to the diameter. *A 6.5mm Cubic Zirconia is equal in size to a one-carat diamond and actually weighs in around 1.75 carats.
Round gems
Cubic Zirconia CZ's
Diamond
Round gems
Cubic Zirconia CZ's
Diamond
Size in mm
Weight in Points (100pts = 1 carat)
Size in mm
Weight in Points (100pts = 1 carat)
1.25
.013
.01
6.0
1.43
0.84
1.5
.023
.015
6.25
1.58
0.93
1.75
.037
.02
6.5
1.75
1.03
2.0
.06
.03
6.75
2.11
1.24
2.25
.08
.04
7.0
2.17
1.28
2.5
.10
.05
7.25
2.53
1.49
2.75
.15
.08
7.5
2.84
1.67
3.0
.18
.11
7.75
2.97
1.75
3.25
.24
.14
8.0
3.46
2.04
3.5
.29
.17
8.25
3.58
2.11
3.75
.36
.21
8.5
4.13
2.43
4.0
.43
.25
8.75
4.34
2.55
4.25
.48
.28
9.0
4.68
2.75
4.5
.61
.36
9.25
5.18
3.05
4.75
.74
.44
9.5
5.69
3.35
5.0
.79
.46
9.75
6.13
3.61
5.25
.95
.56
10.00
6.58
3.87
5.5
1.13
.66
5.75
1.30
.76