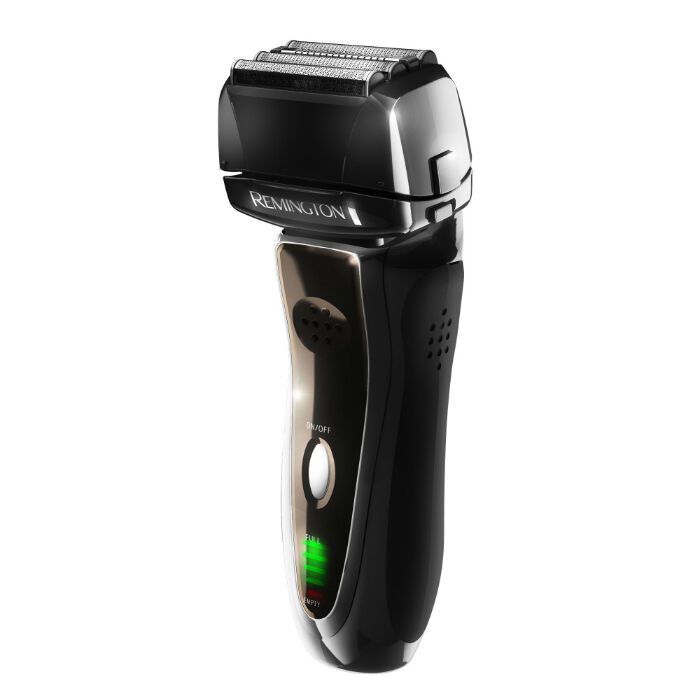 eBay is a great place to buy cordless shaver replaceable blades.. Regardless of the shaver's type or manufacturer, eBay stocks an extensive range of replaceable blades to suit everyone.
The purpose of this guide is to inform the reader all about cordless shaver replaceable blades and to explain how to purchase these hair removal items from renowned auction-based website eBay.
With an easy to use website, a truly vast selection and variety of products for sale, eBay is one of the internet's most trusted shopping websites in the world. Besides its globally popular auction format,, eBay also offers all of its customers a chance to purchase the item immediately with its 'Buy It Now&' function.
eBay's website also offers great flexibility over payment options,, the most competitive pricing on the internet and a great customer service format for all of its customers.
Razors
A razor is a bladed tool that is used to remove unwanted body hair primarily on the face or head. There are many kinds of razors from straight and disposable razors to electric razors (or 'shavers' as they're also known as).
The razor has been around since the Bronze Age (18,000 B.C.) but its modern equivalent was conceived in the 18th century. However it was not until the 1930s that the first electric razor models would appear thanks to the renowned shaving brand Remington.
Electric Shavers
The electric shaver has a blade or series of blades which either rotate (rotary razor)) or oscillate (foil razor)) to cut the hair. Unlike traditional razors, the electric models do not require additional soap, water or shaving foam to trim the hair.
Electric shavers are powered by small DC motors which are either powered by the mains via a cord or by a rechargeable battery (cordless). Shavers possessing a sealed rechargeable battery have built-in or external charging devices. Some electric shavers may have base units which recharge the shaver's battery via a cord plugged into the power supply.
Today there are even travel razors which often use disposable batteries (usually AA or AAA in size) which are popular amongst travellers as it removes the need to carry the charging device reducing the luggage's' weight making it easier to carry.
There is another type of electric shaver known as 'wet/dry razors&' as they can be used with soap and water. These electric shavers can be used in the shower as they possess sealed rechargeable batteries instead of a power cord plugged into the electrical mains.
The Benefits of Electric Shavers
Electric shavers host many benefits over the more traditional manual razors and these are highlighted below:
Electric shavers offer quicker and easier shaves as soap, water and shaving foam is not required. By removing the need for soap or water to be used in addition with, electric shavers can be used last minute on the way out to work without the owner worrying that their clothes will become wet or spoiled thanks to spilt soapy water.
Electric shavers are also a lot more convenient, especially for those who travel regularly as shaving foam and soap do not need to be taken out with the shaver. Also as soap or shaving foam is not required for use with an electric shaver, you will save money each and every month by not having to buy these additional shaving products.
Another important advantage of electric shavers is that the risk of cutting yourself whilst shaving is severely reduced as they have specially designed covers and guards which allow a close shave but not too close that it cuts the face.
Electric shavers are also great for people who suffer from skin discomfort or irritation following the use of a wet razor. Electric shavers are generally a lot kinder to skin so they're ideal for those who suffer from acne, rashes or ingrown hairs.
Some electric razors and shavers also host a variety of trimming accessories such as a nasal trimmer, in-ear trimmer or body hair groomer which all add up to better overall body grooming.
Replaceable Shaver Blades
Just like conventional razors have replaceable blades,, electric shavers do also. A typical man will shave an average of 6 million hairs in an 18 month period and that takes its toll on the electric shaver's blades so obviously they must be replaced occasionally to remain at its full efficiency. Failure to replace the blades in an electric shaver can cause an uncomfortable sensation and irritation in the face to occur as well as the shave being less close. Serious damage to the electric shaver may also be caused by ignoring blunt blades.
The great thing about replacement electric shaver blades is that they typically come in a set with a new head, foil and blades offering an almost brand new shaver. Replacement blades are easy to fit but the manufacturer's instructions should be followed to ensure proper installation and to reduce the likelihood that any damage will be caused to the electric shaver.
How Often Should Shaver Blades be Changed?
The frequency that electric shaver blades need to be changed depends greatly on the manufacturers' recommendations (often displayed on the side of the box it came in or in the instructions included). In general however, most blades should be replaced between 12 and 14 months of use in order to work at their optimum level. Most disposable razors on the other hand will need their blades changing every couple of months- another benefit of the electric shaver.
Electric Shaver Maintenance
All electric shaver blades must be replaced occasionally but careful maintenance and cleaning of your electric shaver can reduce the frequency that the blades need changing.
Electric shavers are of course electric and as such contain many moving parts inside which must be lubricated to work effectively and efficiently. To lubricate the electric shaver, simple hair shaver oil should be purchased and utilised as frequently as per the manufacturer's instructions.
Besides the shaver's internal components, lubricating the shaver with oil will keep the blades sharp and free from rust –all extending the life of the electric shaver and reducing the frequency that replacement blades need to be bought.
How to buy Cordless Shaver Replaceable Blades on eBay
eBay is a fantastic place to buy replaceable blades for your cordless shaver. Whether the cordless shaver is a foil or rotary type, eBay hosts a range of replacement blades for all cordless shavers.
Finding the desired item on eBay has never been easier thanks to its search functions.. Using the search toolbar, eBay shoppers merely have to enter the name, type or manufacturer of the cordless shaver to be met with pages of suitable replacement blades in the pages of search results.
Once the shopper has found their desired item in the produced search results, they can click onto it to be taken to that products individual listings page.
Every product for sale on eBay has its own product listings page full of information about the item including: a detailed specification, a product analysis, comments about the products condition and photographs to compliment the information.
As an industry leader in the world of internet shopping, eBay also provides all of its customer's information about each products seller. This often includes the sellers: eBay rating and selling history as well as their location.
As the product seller's location is disclosed, the shoppers can decide whether it's best to visit the seller and pick up the item or to have it delivered and pay the necessary postage fee.
Although each product is given a comprehensive overview on its listings page, some shoppers may feel that they still have a question about the product or would like further information. In this circumstance, all eBay customers have the opportunity to contact the seller directly themselves.
Once the shopper has found their sought-after replacement blades, they can begin the purchasing process. On eBay, this can be done in two different methods: shoppers can purchase their item immediately ('Buy It Now&') or they can bid for the item in an auction-like format ('Bid Now&') attempting to seek out the best price possible for that item.
All transactions made on eBay are completely safe and secure thanks to third party payment authority PayPal providing all eBay customers complete peace of mind whilst shopping on the renowned ecommerce website.
Conclusion
There are many factors to take into account and to consider when purchasing replaceable blades for cordless shavers. However with a lot of important information and the crucial considerations outlined and explained in this guide, coupled with eBay's highly detailed and easy to use website, buying replaceable blades for cordless shavers is quick, simple and painless.
A set of decent replacement blades for a cordless electric shaver will not only give you a closer and better shave; it will save you some invaluable time when shaving.
This guide has provide some useful tips, hints, advice and pieces of information about purchasing replaceable blades for cordless shavers and what to look out for when buying these hair removal products..