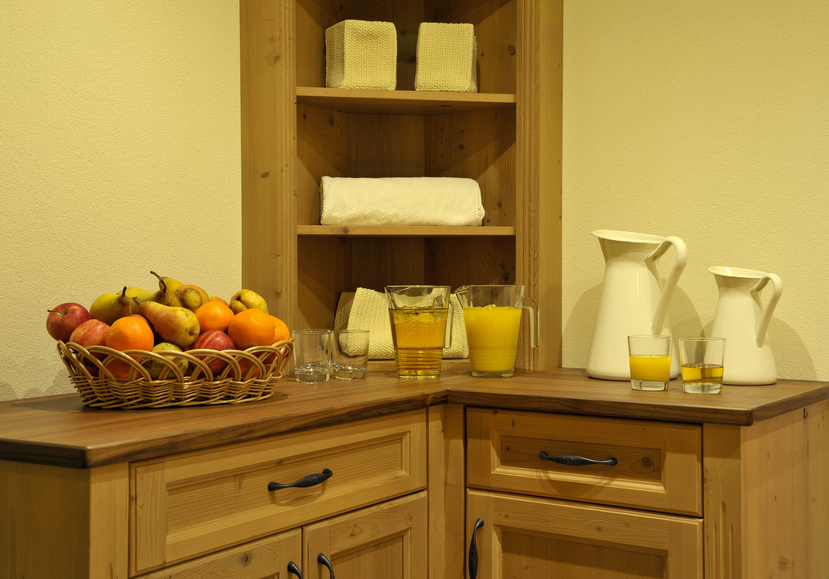 A convenient way to add storage to any space without taking up a great deal of room, corner cabinets are a space-saving decor solution. Styles, types, and materials vary, but ultimately, size is the limiting factor, so work from that consideration first to narrow down the choices. With the right choice, buyers can increase a room's functional and aesthetic value.
Available Space for Corner Cabinets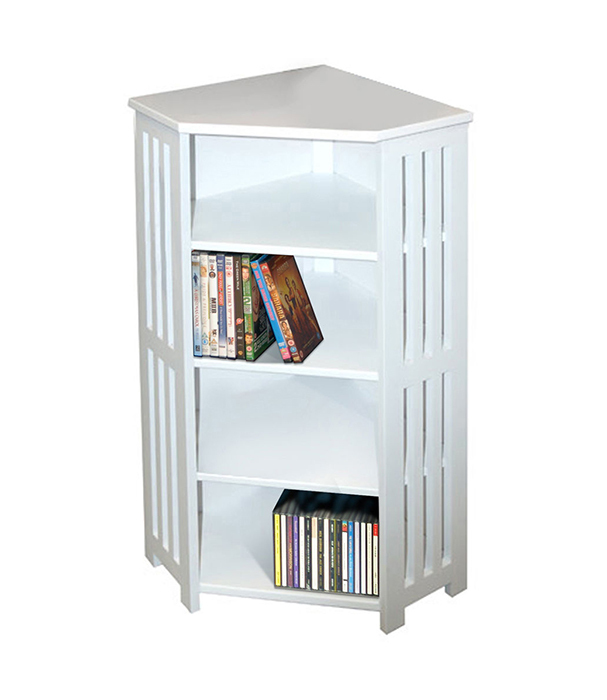 Buyers should know the amount of space available in the corner in question to determine a suitable size range. Use a measuring tape to find out how wide, tall, and deep the corner cabinet can be. Moreover, depending on the corner, consider measuring the maximum diagonal width between the walls. For example, if the diagonal width is 60 cm at a distance of 30 cm from the wall, the cabinet has to be that wide or smaller at that distance. This is not usually a problem with standard size corners, but in older homes and apartments, it is important to measure.
Corner Cabinet Type
The main types of corner cabinets include angle cabinets, diagonal corner cabinets, standalone cabinets, and display cabinets. Each has pros and cons, although you can usually choose the basics by what you intend to store inside. Angle cabinets are standard cabinets with a corner backing, which allows them to work in a corner. They fit exactly into the corner, including against the sides of the wall, and are perfect for placing between other types of cabinets. Corner display cabinets also fit into corners but feature glass doors on the front and also include hutches, which are meant for displaying crockery, dishware, or collectibles. Some corner cabinets hang, which is appropriate for use in a kitchen, and certain resist humidity better and thereby suit bathrooms.
Corner Cabinet Materials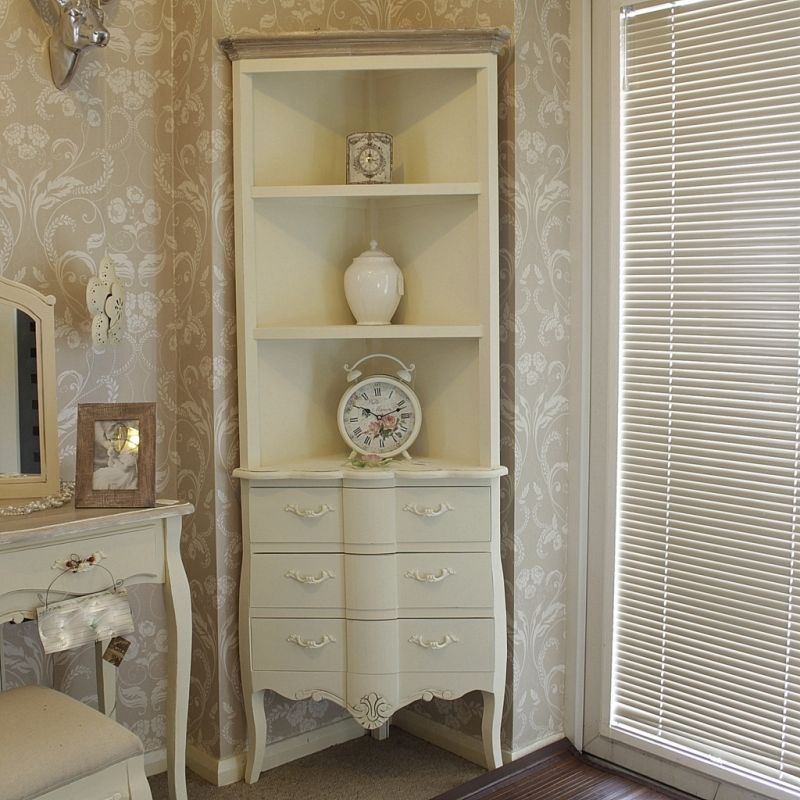 The best way to choose a material involves considering the intended purpose of the corner cabinet. Wooden cabinets are great for nearly any room in the house depending on your decorative style. You can also choose corner cupboards for use in a kitchen, glass cabinets for displaying personal belongings or a TV, or different types of wood, such as oak, maple, or mahogany. Consider choosing a material already present in the room so that the corner cabinet looks like it belongs, rather than as though you added it in later.