A number of sellers on eBay appear to be making a living from selling counterfeit Canon batteries. I got stitched this way once, with a fake NB-5L. Here's a quick summary of how to tell the genuine from the fake:
"Cheap" appearance to the plastic packaging
Plastic packaging not sealed to the backing cardboard
Hologram may be present, but doesn't shine green when tilted, the fake only stays gold - search for "canon hologram green" on Google or similar for more info
Blurred writing on battery. Text on the genuine article should be crisp and clear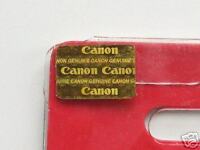 Fake battery has a hologram, but cheap plastic, not sealed to the cardboard.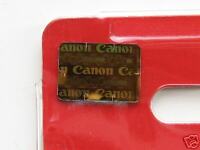 Genine battery is in much better quality packaging, sealed to the cardboard.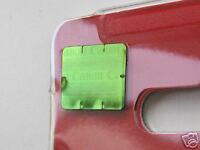 Genuine battery hologram goes green when tilted. The fake only stays gold.
Fake battery has blured writing on battery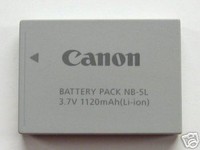 Genuine battery has crisp clear text.
Don't get caught out!!
I've written in more detail on this on the web at http:// www .soton.net/fake