Cowry Cowri Cowies
Cowry is the common name for a group of small to large sea snail, "marine gastropod molluscs" The word cowry is also often used to refer only to the shells of the snails.

The name cowry is possibly derived from the pre-Vedic Indian Goddess KAURI.
Cowry shells have been used by many cultures as a symbol of wealth and trading and also to avert the evil eye in almost every part of the world.

A Master Stone that never need cleansing or purifying as they been purifying by the sea.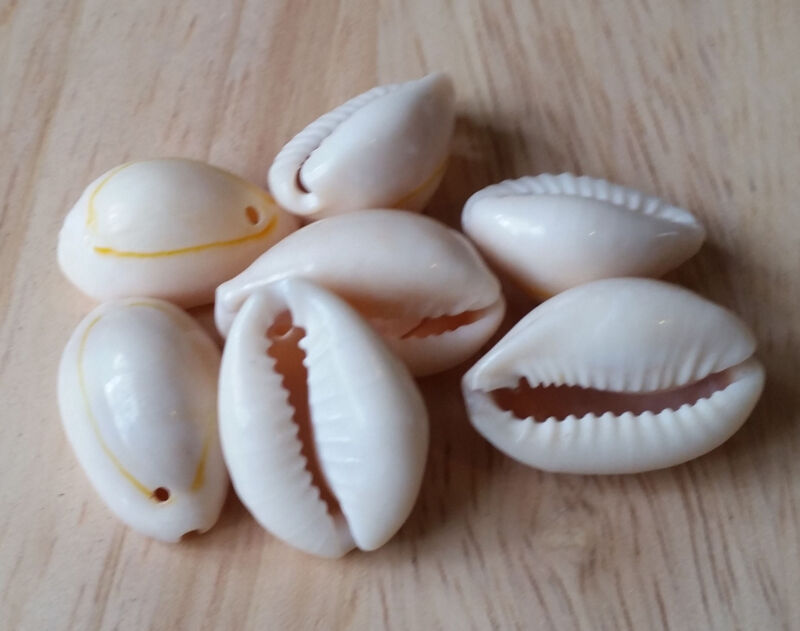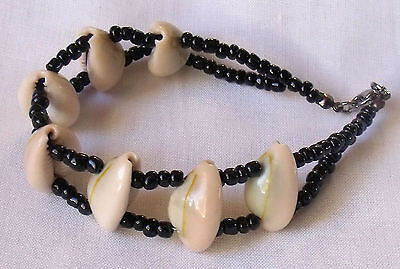 Folklore In Chinese Buddhism Shell is one of the 8 emblems of good luck.

Another Well known name for Cowry Shell is Money Beads.
In and Around most part Of African Cowries are use for psychic Readings.
In Egypt, the Middle East and the Mediterranean cowries are used as charms for healing , fertility, luck and magical power.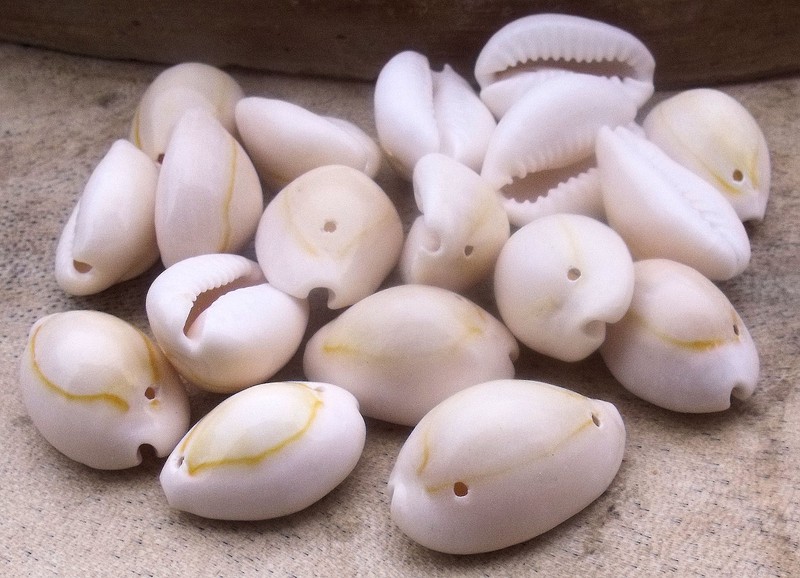 Cowries have been used for centuries as a Form of money, jewellery and religious accessories ." Sudanese Christians used strips of Leather with 9 Cowries in a cross on as amulet".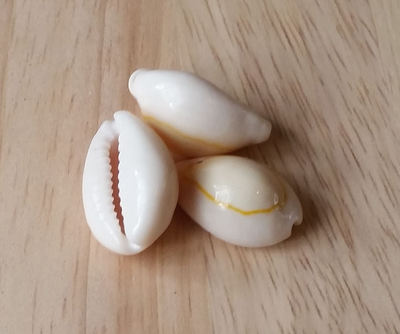 I start collecting Cowries from been a child. I was very close to my grandmother and she was the first one to recommend cowries to me as a protection shell. Since then I had cowry made into a ring, bracelets necklaces and even had in my dread locks . I do love cowries as they are beautiful just to look at, feel, or wear as a jewellery, home decoration and more..