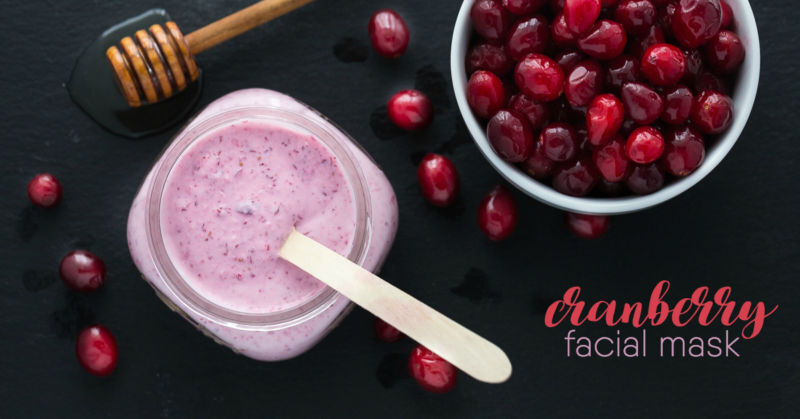 Get ready for cranberry everything! Just like in the autumn where it's all about pumpkins, the holiday season is focused on cranberries. At least, for me it is. I notice them everywhere. They are in our desserts, as
Christmas decor
in our homes and even in beauty products. The latter may be new to you, but trust me, you're in for a real treat today with this heavenly Cranberry Facial Mask. Get your face holiday-ready!
Cranberries have multiple benefits for our skin. This superfruit is an antioxidant that helps fight free radicals - perfect for aging skin. The tartness of cranberries means they are acidic. This is good for controlling oil and unclogging pores. As someone with extremely oily skin, I'm loving all these benefits!
This DIY Cranberry Facial Mask is very simple to make. In fact, it's only three ingredients and they are all FOOD. Yes, you could probably eat this mask if you really wanted to, but I'd rather use it on my face.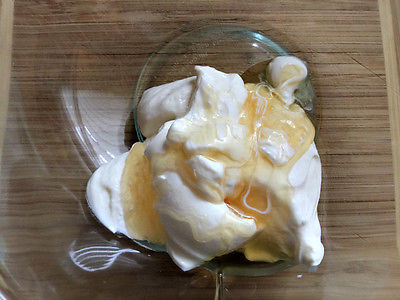 To start, add ½ cup plain Greek yoghurt and 1 tablespoon of honey to a bowl. Yoghurt is frequently used in DIY skincare products. It contains lactic acid that helps to dissolve dirt and oil and leave your skin with a pretty glow. Save a little bit from your breakfast to use in this recipe.
Honey
helps to keep skin moisturised and glowing. It also has anti-bacterial properties which is great for people struggling with acne breakouts. I have that lovely combination - ageing skin + adult acne.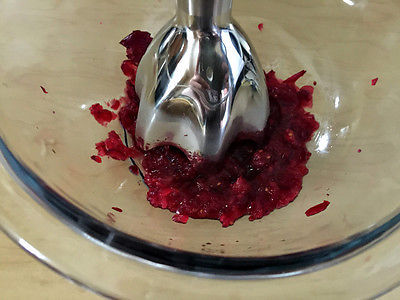 I use frozen cranberries that I thawed in the sink. Trust me, you don't want to try and puree frozen cranberries. Let them thaw a few hours first.
Puree ½ cup thawed cranberries with an immersion hand blender or a
food processor
. I love using my
immersion hand blender
because it's easy to set-up and clean.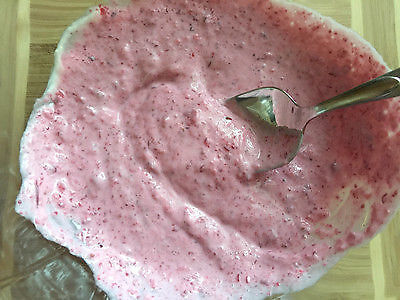 Add the pureed cranberries to the yoghurt/honey mixture and stir to combine. It's a soft, pretty pink colour and looks gorgeous in a mason jar. Keep it for yourself or give it to a friend as a
Christmas
gift.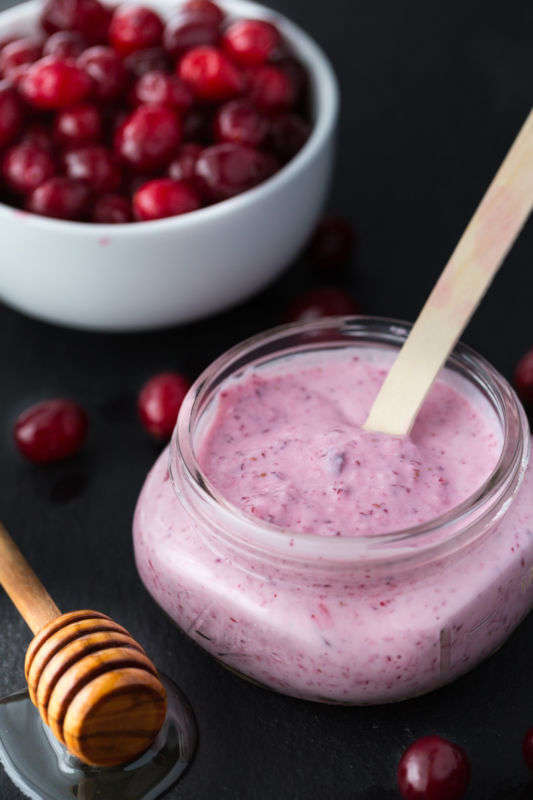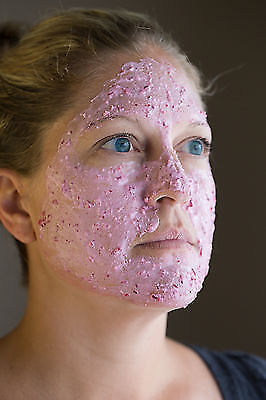 To use, simply apply the mask to your skin. Leave it on for 10 to 15 minutes and then rinse off with warm water. Your skin will feel rejuvenated, soft and fresh!

I recommend storing it in the fridge to keep it fresher longer. I normally use mine up within one month.
This easy beauty DIY is budget-friendly and won't take you more than a few minutes to make. If you are going to give it as a Christmas gift, I would store it in the fridge until your recipient is going to open it. It's fine to put it wrapped in the fridge. I've done it!

Do you ever use cranberries in your DIY beauty products?