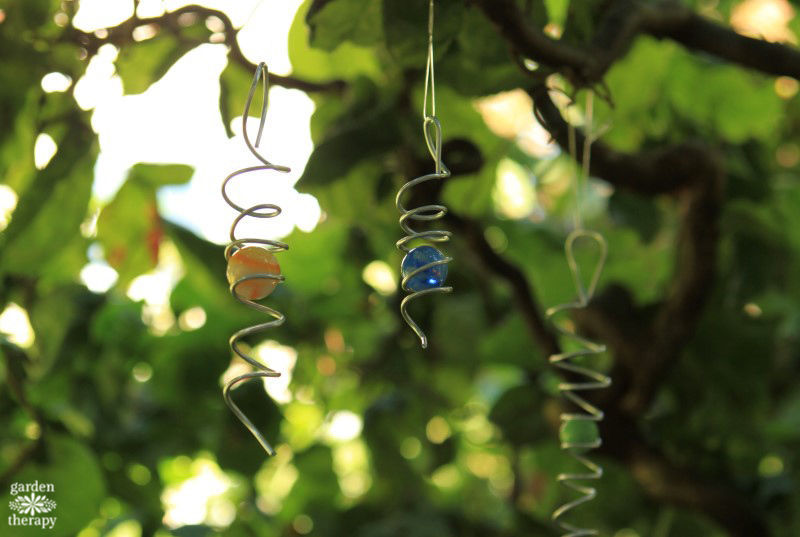 These vintage marble wind spinners are an easy-to-make optical illusion for your garden. As they blow and twist in the wind, it appears that the marble moves up and down along the coiled wire. These are fun to make and do a great job of showing off some beautiful vintage marbles or even some large, decorative beads.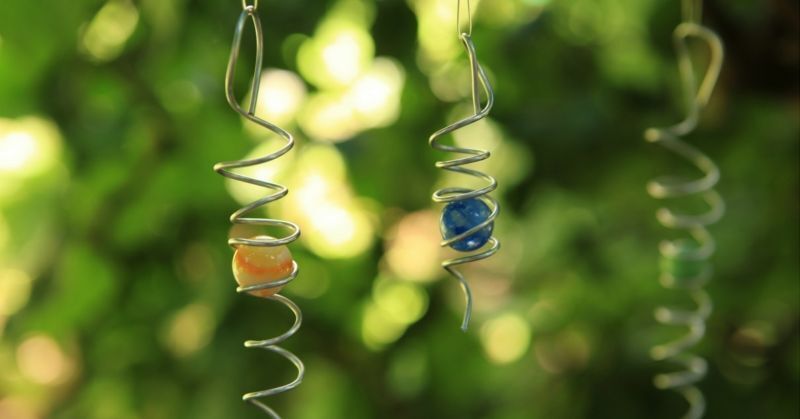 There are a number of creative
wind spinners
that you can find. Some add bright colour and sparkle to the outdoors, while others add entrancing movement that you can't turn away from. No matter which you choose, there is something appealing about wind spinners out in the garden. The movement seems organic yet it stands out among the branches and leaves as they dance with the breeze.
These wind spinners are made from marbles, wire, and a very handy tool to create the shape. Have a look at the video to see how it is done and see the illusion come to life.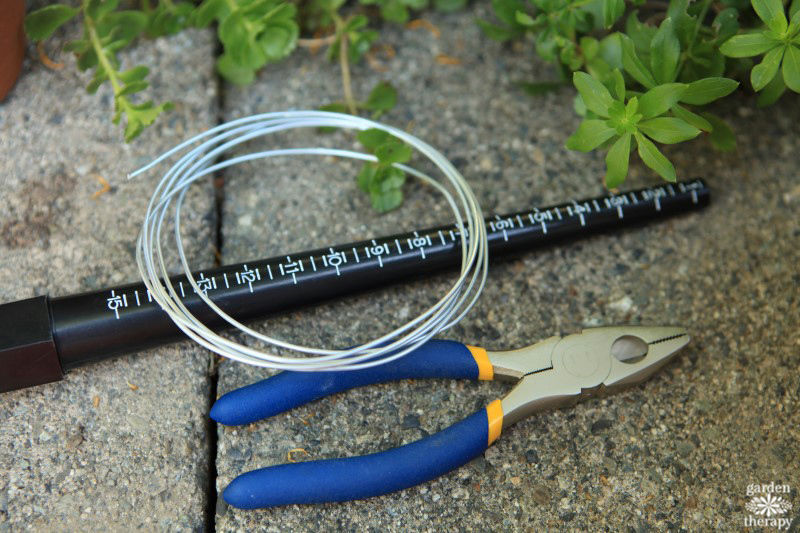 Make it!
First, have a look around for some beautiful vintage marbles or large beads. You are looking for those that are large enough to create an impact in the garden, although most sizes will do just fine. If you choose a bead, look for one that has a small, inconspicuous hole. It's also best to look for perfectly round beads to ensure the illusion comes to life.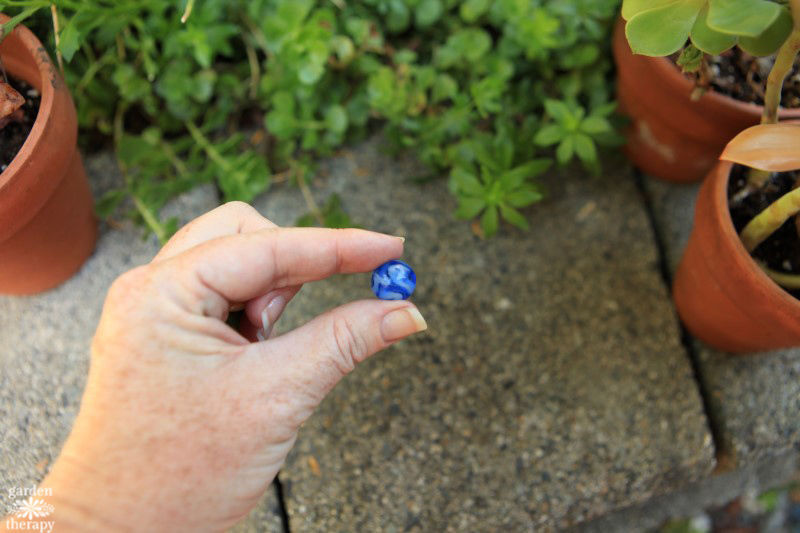 Cut a length of wire using wire cutters or the cutting part of a pair of pliers. For a small one-half inch marble, I cut twelve inches of wire.

The handy tool that makes this project a snap is a ring mandrel. Ring mandrels are used for jewellery makers designing and measuring rings. They are the perfect size and shape for creating a tapered coil of wire to hold the marble.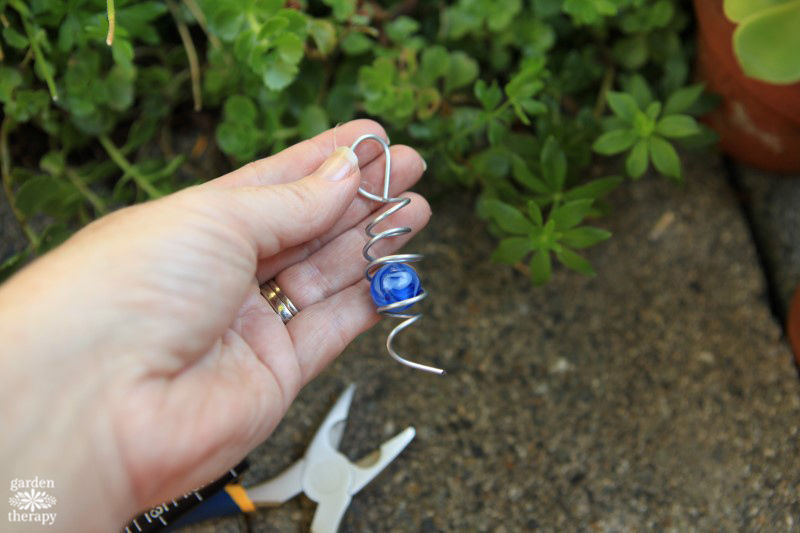 As my marble was fairly small, I started winding the wire in the middle of the ring form. Wind it around until you get to the end of the wire.

Remove the wire from the ring mandrel and make a loop at the top of the wire so you can thread the fishing line through it for hanging. Coil the bottom end of the wire as well so it comes to a decorative finish.

Add the marble in the middle of the wire and adjust it so that the wire holds the marble in place. Create a loop of fishing line through the top of the wire and hang in the garden.