Wedding decorations transform your big day into a stylish and memorable affair. They sum up a couple, liven up a room, and become a real talking point for your guests. But getting everything right can be stressful. Here are our top tips for choosing and using wedding decorations to best effect.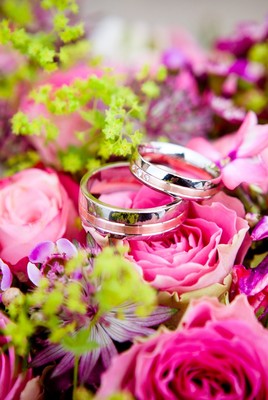 Start planning early – you want to be as relaxed as possible on your wedding day, not running around putting out fires.
Agree a theme and colour scheme – many decisions you make later will be informed by your theme.
Use the power of flowers – the simplest of ideas can have a big impact.
Bring in reinforcements – there's a lot to do before and during your wedding day. An extra pair, or two, of hands can help reduce stress levels.
Remember, it's your big day – make sure the decorations appeal to your tastes.
Statistics suggest that up to 70 per cent of couples make at least some of their own decorations. This may save them money, but buying pre-prepared items can reduce the hassle and guarantee more consistency across tables. Whether you choose to make your own wedding decorations or leave that aspect of your preparations to a capable wedding planner, there are a few key things to consider.
Look to the internet for ideas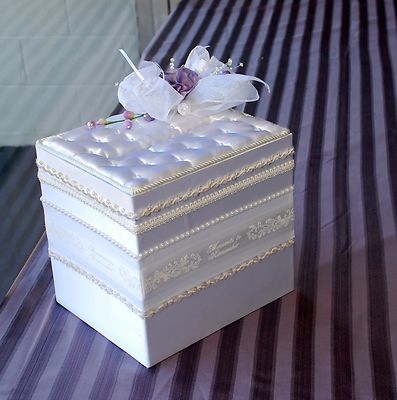 Start planning early. Picture-based social media, wedding planners, hotel, pub and restaurant websites, and wedding photographers' sites are a treasure trove of ideas and inspiration. Ask friends and family, and perhaps send out exploratory emails to professional planners with provisional queries. This is free advice, which can complement your other research, such as reading specialist magazines.
Budget wisely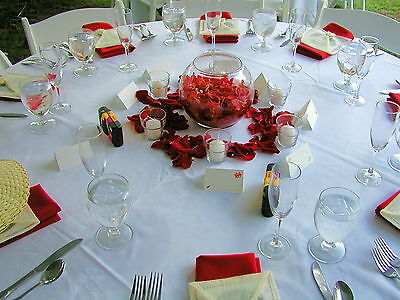 Set a wedding budget, set it early, and stick to it. Once you have taken into account venue hire, food, drink and other key costs, work out how much you can afford to spend on wedding decorations per table. And don't forget to keep a contingency fund to pay for any hidden extras. Wedding planners can also source items for you from specialist retailers, so give your planner clear costings and schedule regular meetings for updates. Above all, be realistic.
Settle on colours
Just two or three colours, complementary or contrasting, can create an image to remember. Reds, purples and dark blues blend well with whites, silvers and golds, for example. Too many colours can look garish, but if you are known for your outlandish tastes and pink mohican, maybe you can pull it off. Don't forget to coordinate the colours of the bridesmaids' dresses and the groom's and best man's ties.
Choose a theme
Rustic? Retro? Chic? Goth? Vintage? Beach bar? Saloon? Once you've decided on a theme, brainstorm and come up with a few key words and ideas. If you have booked the ceremony and reception venues, ask if they have any suggestions. The venue may already have ornaments and other items to complement your theme. Check out what your venue offers in terms of tablecloth and napkin combinations, as well as table configurations.
Flower power
Will the venue provide the flowers or can you bring your own? Petals or heather sprigs on tables, dyed flower water, flowers attached to the backs of chairs or even cutlery are all little things that can have a big impact.
Bring in reinforcements
If you are pushed for time, consider enlisting the help of friends and family. Let them help with your planning, picking up items, then make and decorate them together over a night or two. Pots, jars, doilies, dishes, cups and bowls can all be modified to fit a theme – painted or filled with goodies – and save some puff for your wedding day by enlisting your friends' to help blow up balloons.
Candles and lighting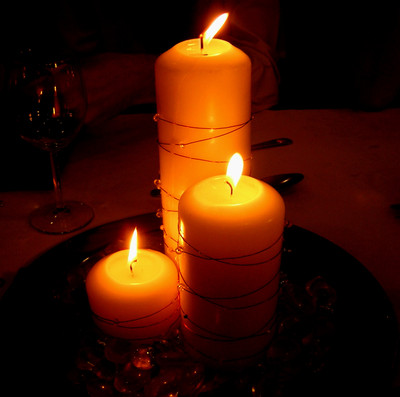 Candlesticks and unscented, coloured candles make for some memorable photographs as day turns to night. Even simple tea lights can light up a dark
space. Take it a stage further by lighting up your venue's external spaces with torches and lanterns.
Outside the main reception room
Consider the entrance and exit to the reception room. You'll need signs to point guests in the right direction, maybe a table at the hotel or garden entrance to offer tipples. Ribbons, balloons, wreaths, garlands and stands can be used to create an individual look. Fancy dress and DIY photo booths are popular, and cheap clothing and props can be picked up from discount stores, charity shops and car boot sales. Some weddings have a photo board of guests near the entrance. Buy a piece of board from a DIY store and find pictures from social media or your personal library.
Table size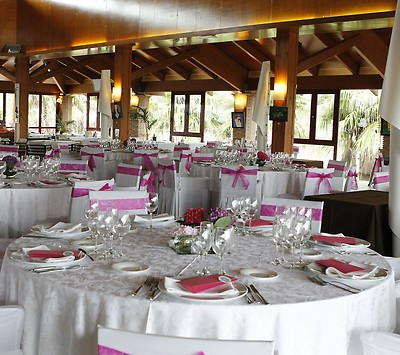 Guests need to fit their meals, drinks, handbags, hats, you name it, on their table. Bear this in mind when planning your table decorations, and don't allow them to overwhelm. Try to create displays that guests are going to admire and talk about long after you have set off on your honeymoon. A tall, ostrich feather display can make a striking centrepiece without and give your guests something to talk about.
Stand out from the crowd
A car boot sale is a great place to pick up quirky items and gifts. Some couples even theme each table differently, perhaps using the workplace, holiday destinations, sport or literature/film as inspiration. If gifts don't fit in with the overall colour theme, use coloured favour bags or boxes to keep them hidden. Individual gifts can include small jewellery, handkerchiefs, key rings, coasters, toys, and even the flowers themselves.
Nearer the day
Once they're ready, store displays in a safe place, and make sure they get to the venue to be put in place in good time – don't start on the day.
Remember that you get to keep whatever you buy, but don't assume that that's what will always happen. Vases and ceramics can get damaged, fabrics can get ripped, and pieces can go missing – so avoid irreplaceable and expensive items.
Preparing your own wedding decorations can be an enjoyable and creative process. Whatever decorations you choose, they should suit you and your spouse to be – they're not only there to please your guests.