Add a caption
Quality French Louis Furniture From UniqueChic Furniture
We Adore French Furniture....
The popularity of French Style Furniture never seems to cease… UniqueChic Furniture has been trading since 2008 and French Style Furniture is still as popular today as it was way back then.

There's obviously different types of french furniture, the most popular and probably the most well known styles are the very ornate ranges with fancy detailing and pretty designing.

Just the style that nearly every lady wishes for in her bedroom to create the french boudoir look who wouldn't love this??.. but then.. the Husband/ Partner puts his foot down and says it too feminine! Of course he too shares the bedroom and may be paying part or all of the new purchase so I suppose he does have to have a small say in the matter!

Comprise is the key and here at UniqueChic Furniture we have the perfect solution, that we find suits both parties.
Quality Guaranteed With This Beautiful Furniture
Our French Louis Bedroom Collection is a nod to the French Furniture that ladies just love. With elegant detailing, this stops the styling from looking too plain and is not too fussy for their male companions.

Made from solid pine and wood, this furniture is extremely sturdy and solid and will last the test of time, something that is very important when buying bedroom furniture. There is no chipboard or thin wood in this furniture, all backs and sides and solid, as are the inside of the drawers and bed rails and slats.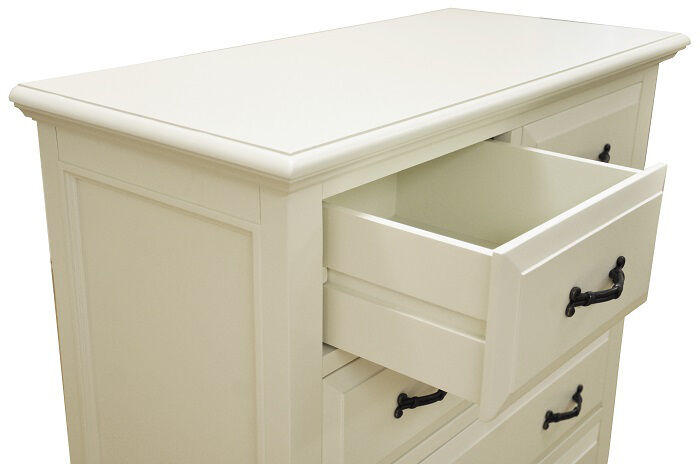 The Design Of The French Louis Bedroom Collection
The French Louis Bedroom Furniture is painted a solid light ivory so complements all interior and is no as harsh and stark as white. There is no distressing on this range, again something we find men do pick up on, some are not fond of the 'Shabby Chic' finish, we have heard mutterings about why would you wish to furniture that is 'marked' or 'looks second hand' all whilst the lady in the relationship is shooting daggers at them.
The solid painted finish is an excellent compromise, added with the strong metal handles, the look is pretty but not too girly.

All our Louis French furniture is ready assembled apart from the beds and wardrobes. We can offer an assembly service on these items for customers for a small additional charge.

This furniture is usually in stock and is delivered throughout the UK within 2 weeks, we offer a two man delivery service on this range into the room of choice.

There is ample choice of different pieces of furniture within our French Louis Collection to create the perfect bedroom.

When selecting your items, it is worth noting that you cannot simply have too much storage! The more the better!

We have a huge choice of Chest Of Drawers, Wardrobes, Dressing Tables, Beds and Bedside Tables available, so if you have a petite room or a huge room, there is something that will fit into everyone's space.
Add a caption
All of the French Louis Bedroom Collection is available on our website or please do call us if you require a quote
Add a caption
Also New for 2016, we have a delightful Children's bed, along with smaller bedside tables and a single wardrobe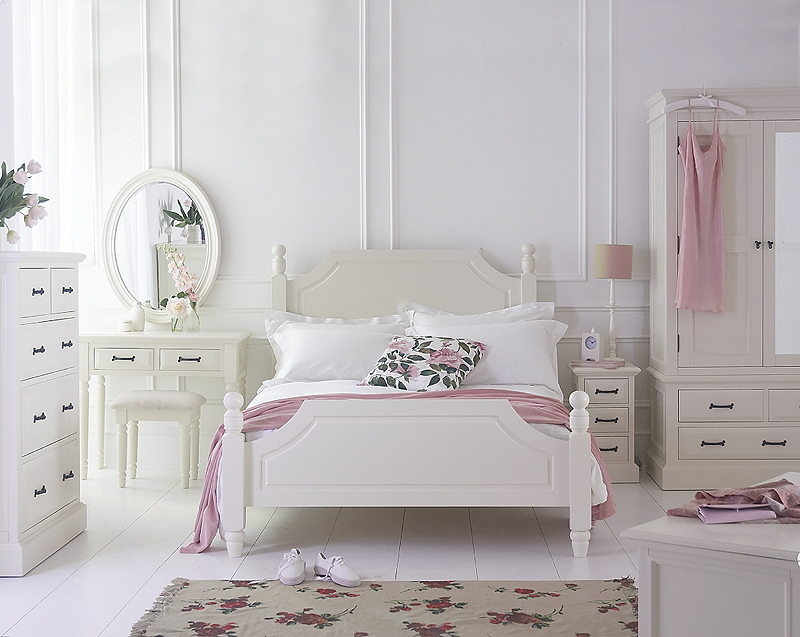 For The Best Price On French Louis Bedroom Furniture
Please do take a look at the full collection of the French Louis Bedroom Range on our website UniqueChic Furniture.
There are over 30 different pieces in this range, something for everyone, be that you have large bedroom or have a petite sized boudoir, with this stunning collection, you can create the bedroom of your dreams.
We have an offer on our website, where if you purchase 2 items you will receive an amazing 10% off our already low prices!
If yo purchase 4 items, there is 15% off!
If you need a quote or just some advice just give us a call 0115 9869222
UniqueChic Furniture.
Remember; on this range, we offer
Full assurance along with a one year guarantee on all items
A two man delivery into your room of choice
Most items ready assembled
We can also assemble Wardrobes & Beds For you, for a small charge
Delivery is usually 1-2 weeks
We deliver throughout the UK
Interest Free Credit is also available

Please call us
UniqueChic Furniture
0115 9869222