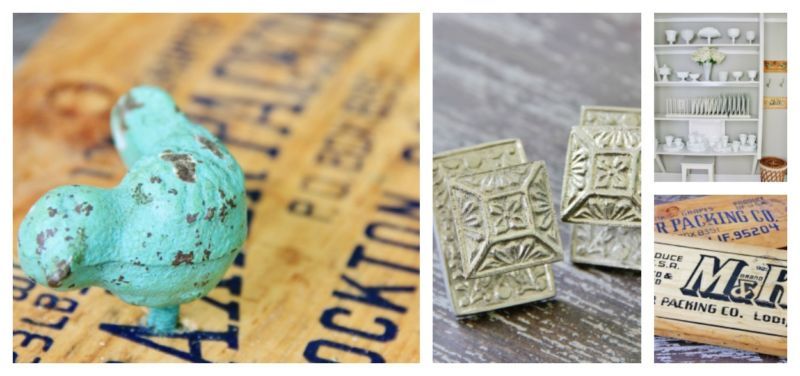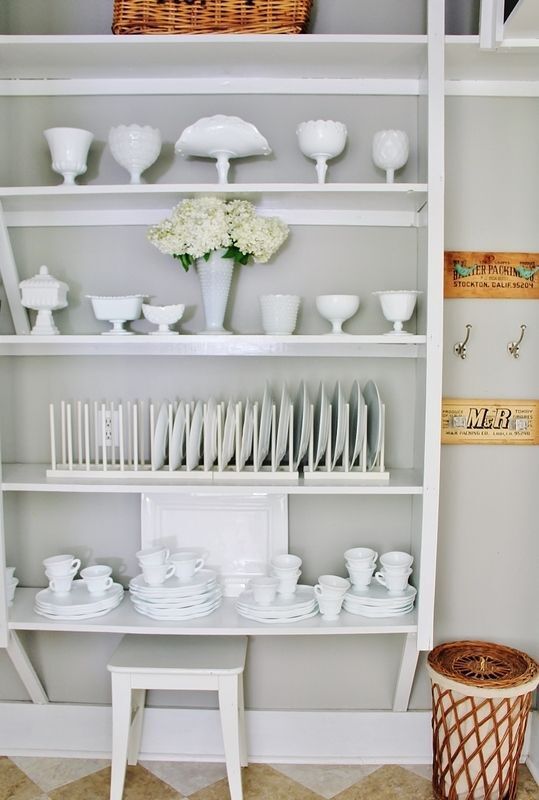 A really good decorating project starts with a little upcycle. Rethinking simple,utilitarian objects is a great place to get started. Why have an ordinary hook in the kitchen when you can create a unique, one-of-a-kind hook made from door knobs and a recycled fruit crate? Want to add a little upcycling to your decor? Here's some easy directions to make a hook for your own space.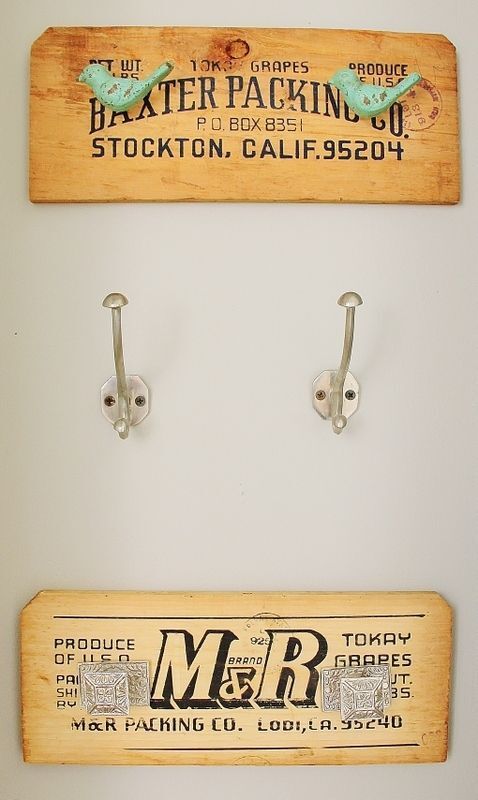 Choose a Fruit Crate
This project starts with
the side of a vintage fruit crate
. All you need for this project is one side, so you can actually get four hooks for this project out of one crate. Choosing a crate is fun. You can select one from your hometown or a place that is special to your family. Every crate has a little different personality, so choose one that fits your decor the best.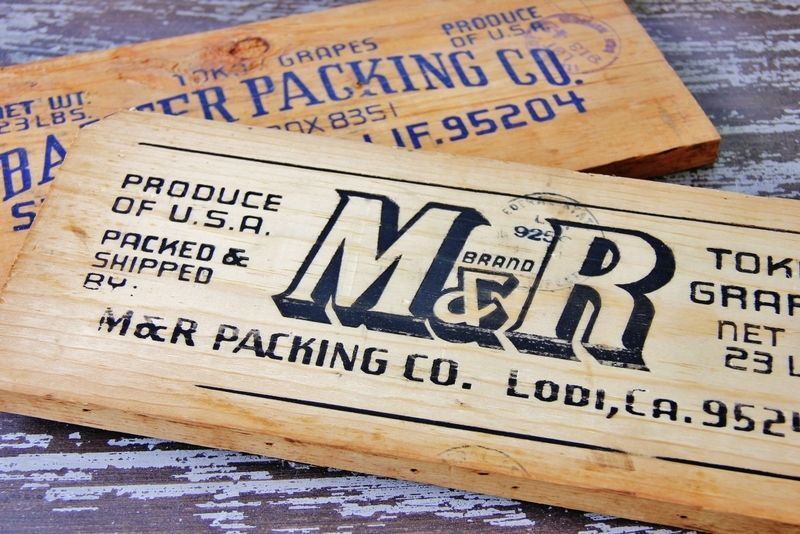 Remove side
Next, you'll want to remove the side of the crate from the main frame. Just pry the side off and remove any excess nails or staples. Sometimes you can actually find
the side already removed like these pieces
. You'll want to make sure the crate side is free from debris and dirt. Wash with soap and water. Let dry. After the wood is completely dry,
sand lightly
to add a distressed look to the piece. Now you are ready to add the hooks to the vintage piece.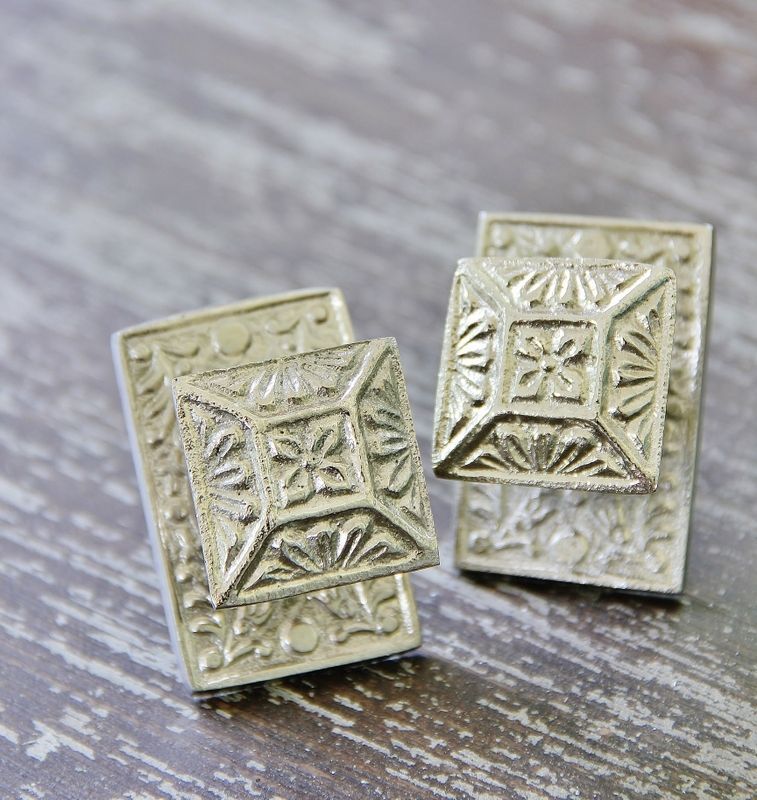 Choose knobs
Cabinet door hardware
comes in a variety of shapes and sizes and styles. The hardest part is going to be choosing only one. A
simple metal set
, like these knobs is a great choice for simple, classic design. You could choose painted hardware or decorative hardware featuring a fun design like birds, or even paint
a simple wooden knob
with a monogram.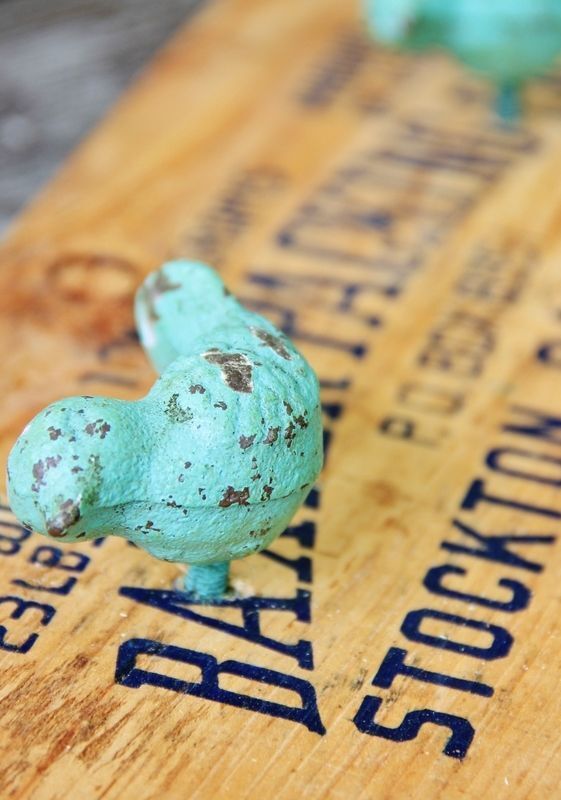 Drill Hole and Add Hardware
The last step in the project is to drill a hole in the fruit crate, approximately four inches from the side of the crate. Then insert the back of the hardware into the hole and secure from the back. These fun distressed bird cabinet handles are an easy way to add a little personality to your fruit crate hooks. Lastly, straighten and adjust the hooks and hang the crate back on the wall.

Decorating doesn't have to be serious. Have a little fun with a creative upcycle and create a fruit crate hook for your home. Then organise your kitchen or larder by adding aprons, burlap bags or even cleaning supplies from your new home DIY projects.