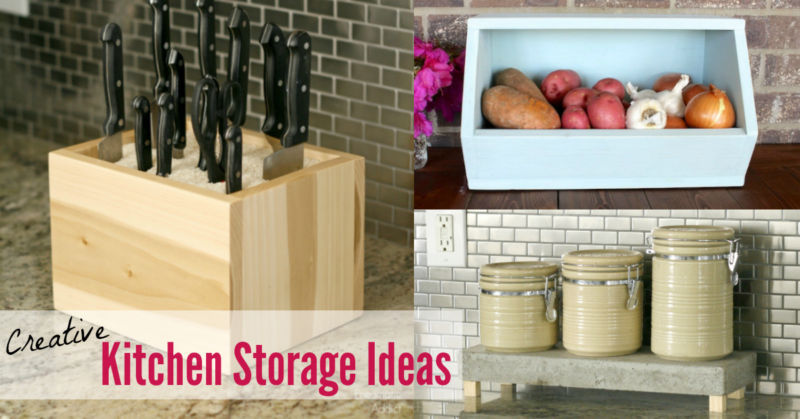 The kitchen seems like the one place in the home where there is never enough storage space. Even if you're lucky enough to have a large food cupboard or loads of cabinets, it can still be a struggle to find a home for all the
small containers
and gadgets. Whether it is making use of ignored space or hiding objects in plain sight, there are a number of tricks to increase your space and create more kitchen storage.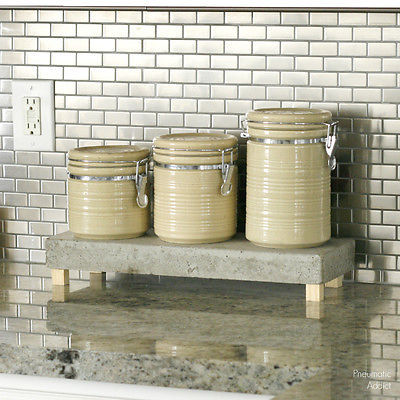 Decorative Canisters
A great way to free up cupboard space is to store dried goods in decorative
canisters
. Kitchen canisters have come a long way from Grandma's cookie jar. They come in just about any style and match any décor. Use canisters with gaskets to hold edibles like rice and beans. Containers with loose fitting lids are great for things like matches and birthday candles. Think outside the box, like
extra large mason jars
or ceramic crocks.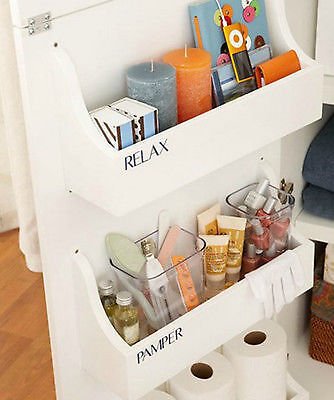 Back of the Door Bins
You can double your cabinet space with
hanging baskets or bins
on the backside of the doors. Custom built options optimise the space, but baskets and clear bins put items in plain view. They are the perfect solution for things like bottles, paper towels, or cleaning supplies.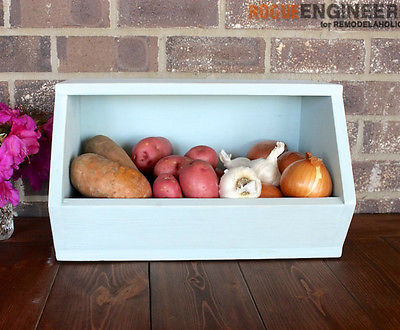 Add a caption
Image: Rogue Engineer // tutorial on Remodelaholic(.)com
Stackable Storage
A classic design principle to create extra square footage is to think vertically. Stackable
shelves
or containers take advantage of unused airspace and also allow you to stack delicate items like marshmallows or crisps without damage. Try
ventilated bins for potatoes
and onions and stacking small shelves to corral the spice cupboard. You'll have more surface area for items and make small objects easier to reach.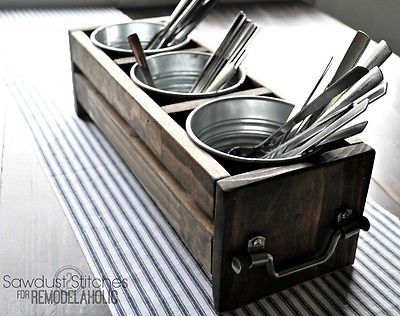 Add a caption
Image: Sawdust2Stitches // tutorial on Remodelaholic
Utensil Holders
Even if you're not a master chef, you're likely to have a number of utensils filling up valuable drawer space. Most of us have a number of large spoons, knives, and gadgets that take up a lot of real estate. Cutlery is something you use every day, so it makes sense to keep them close at hand. A
utensil caddy
stored close to the stove allows you to grab spoons and spatulas quickly. Creating a silverware organiser is a fun and space saving strategy for common items the whole family uses daily.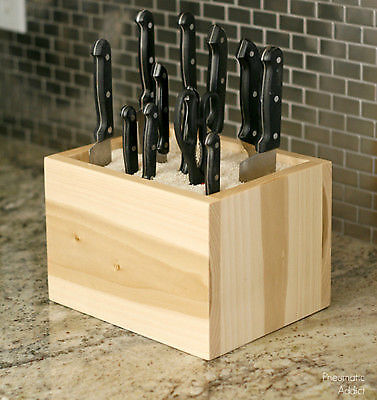 Not everyone has a matching set of knives that nicely fit into a
wood block
. A universal
knife holder
can be stored on the counter, instead of a drawer, and keeps your knives sharp and easily accessible.
With a little planning and organisation, you can make the most of your kitchen space, no matter the size.