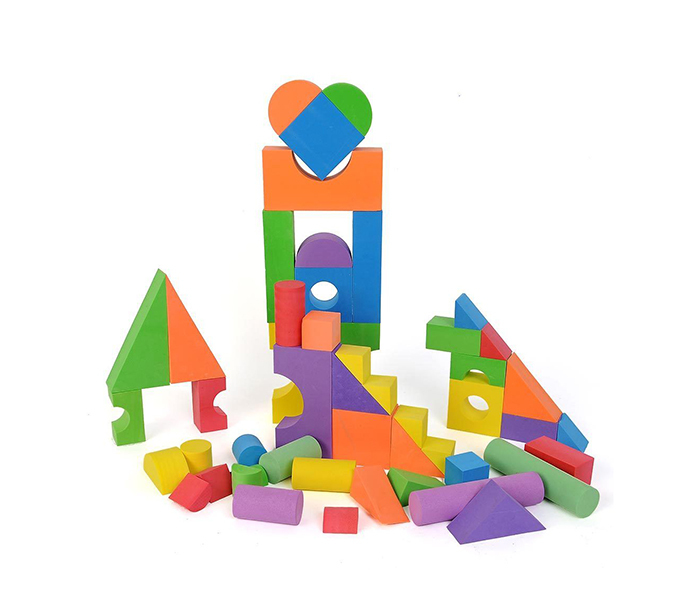 Creative Toys Buying Guide
The creative toys market is an extensive one with many possible items available on the market to satisfy those interested in arty-type games. For anyone who has an interest in designing and making their own toys to play with then delving into the creative toys market is an enticing and potentially limitless pastime.
When coming to make a purchase of creative toys, it is best to search on eBay as it has a 'Creative Toys and Activities' section that lists thousands of relevant items in the same place.
Types of Creative Toys
There is no real definition of creative toys and therefore a whole host of items can be categorised in this fashion. This section will look at the different types of creative toys as can be found on eBay, where different sellers will have listed their items at potentially more affordable prices than other games outlets.
Looking in the 'Creative Toys and Activities' category on eBay will bring up many sub-types of toys in the preference menu on the left hand side. Some of these include:
* Toys for arty types who wish to get stuck into designing their own games and progress with certain hobbies. Such items as painting or drawing utensils, clay or plasticine kits and bead art equipment can be sought after.
* Items for younger children such as building blocks, animal models and play sets are located within the creative toys section.
* Musical games can also be found for both adults and children alike. Such things as children's xylophones, recorders and whistles can be bought alongside basic drum kits and pianos.
* Traditional toys such as wooden models, marbles and puppets can also be included as a creative toy.
* Items associated with learning such as mathematical kits, alphabet guides and various are also a useful tool to help younger children in their development.
Buying Considerations for Creative Toys
This section will look at some of the things to think about before making a purchase of creative toys.
* It is best to consider what sort of item is needed by pinpointing a particular area and searching through the models within this subcategory. For example, if looking for writing utensils for arty projects then evaluate all the possible options available, from pencils and pens to crayons and felt tips, before making a decision.
* Searching by brand or franchise is also an option to bear in mind. For example, miniature models of Toy Story characters or a Disney colouring books can be purchased for people with those particular interests.
* How often will the items be used? If sure that the toy in question is going to be used regularly then investing suitably in a high-quality item is advised. Buying an inadequate product may simply need replacing in the near future leading to unnecessary spending to buy a replacement.
* Setting a price budget is important also when coming to buy an item. For example, if only interested in painting at an amateur level for fun, then a more affordable acrylic set may be worth buying rather than a top of the range ceramic one.
Children's Creative Toys
Buying for children is perhaps the most popular reason for looking at creative toys. For educational items, consider what level they are at in terms of writing, drawing and adding up and buy the suitable products to match their ability. These sorts of toys can not only bring a great sense of fun to children's playtime, but also assist them with their educational future.
As they develop, they may grow out of certain objects such as a toy house or Lego collection quite quickly so spending too much initially may not be a wise investment in this sense. Talented children may be encouraged to follow through with a certain hobby if an adequate creative toy is provided for them to play with.
* For babies up to the age of 1 or 2, then searching for toys such as babies' mobiles or very simple musical instruments can enhance their cognitive and perceptual skills from an early age.
* As babies get older then they may be able to explore more advance toys such as large building blocks and Play-Doh. They also may be able to use crayons at a really basic level to assist with their understanding of symbols.
* As children progress to their school years at the age of 5, any enjoyable toy that assists them with their numerical or lettering skills is highly beneficial. There is a whole host of learning games on offer on eBay for children at this stage aswell as more fun-based toys such as teddy bears and playhouses.
* For kids from the age of 5 to 12 then their personal creativity can really be encouraged with the right toys. Such items of telescopes, electronic quizzing machines and globes are useful for children at this age.
If concerned that spending money on a toy that a child may grow out of soon will turn into a poor investment, then remember the fact that eBay can be used to sell goods as well. In this respect, buying an enduring and good quality creative toy may preserve its value in the future.
Remember that children will need adult supervision when playing with certain toys as a safety precaution. For example, items with small parts that smaller children can accidently choke on, or electrical goods with wires that they can choke on will need extra consideration. Consider if adult care can be provided at all times.
Useful eBay Buying Tips
When using eBay to purchase creative toys then it is best to be clued up on all the different searching and buying techniques to not only pinpoint the right toy necessary but also find the best deal. This section will give a quick run through of some tips to make using eBay to buy any sort of creative toy a successful venture.
* Narrow the search - Type in the creative toy required, such as "globe" into the search bar at the top of any eBay page. A collection of results should appear which can be narrowed down by using the menu bar on the left hand side of the page. It is possible to sort by such things as price, condition and buying format.
* Use the advanced search tool - A fantastic way of pinpointing the most desirable creative toy is to go on the more sophisticated advanced page which can be found next to the search bar. A whole host of different options can be selected to streamline the search results.
* Know the market - Bidding for a creative toy is not advisable without knowledge of what sort of price is best to be paying. Shop around on the high street and on other online outlets for similar items and have a figure in mind of which they usually go for. A clever way to do this in relation to eBay is to view all the completed auctions of similar items and see an average what others have been paying.
* Set a maximum price - Overspending can be worry when coming to buy an item on eBay. If choosing to enter an auction, the option is there to enter a maximum bid. This means that eBay will bid up to and including this amount on your behalf. Don't be tempted to exceed the budget that has been planned however - who knows where it could end up and how high the offers go. Remember, placing a bid is a legally binding contract between you and the seller; a purchase is mandatory no matter the final sale price.
* Ask questions - An advantage of using eBay comes with the opportunity to query anything about the toy that appears to be vague - something especially useful if buying a second-hand model. This provides peace of mind and also can distinguish between a respectable and inferior seller.
* Leave Feedback - Leaving feedback is a way of keeping eBay safe and efficient for everyone. Without it, then some users will be more likely to make immoral deals without fear of the repercussions. Efficient eBayers should be rewarded with positive scores and feedback comments. This should encourage satisfactory deals from both parties. Remember also, the higher the rating you have will mean the more the chance of successful eBay use in the future.
Conclusion
The creative toy market is plentiful and all sorts of items such as building bricks, paints, moulding clay, beads and jigsaws can be purchased, mainly for children for also for arty adult's as well who like to pursue imaginative hobbies in their spare time. When coming to make a purchase, consider who the toy will be used by and how much should be spent on it accordingly.
Although these sorts of items can be purchased from a selection of toy and gaming outlets, eBay is a fantastic way of trawling through the masses of creative toy on the market in the same place. Remember to take the appropriate safety precautions to ensure eBay is used safely, and enjoy the purchase.