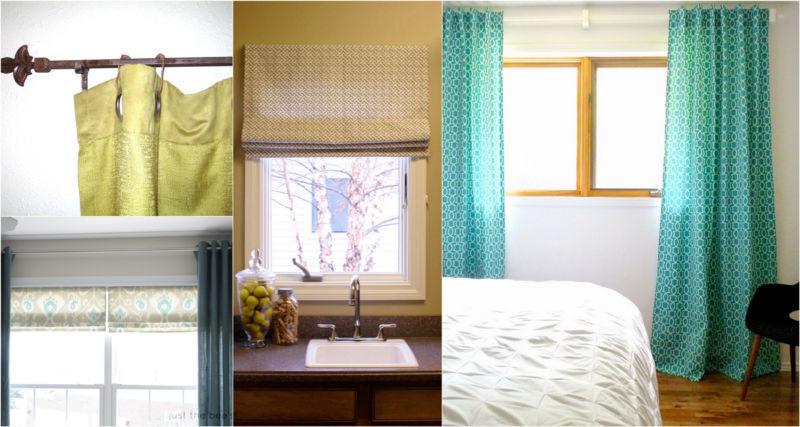 Curtains are essential home accents that are easy to customise and very impacting on a room. Attractive curtains can instantly give a room a facelift.

From fabric choices to curtain styles, from DIY sewing tricks to unconventional curtain poles, there are so many creative ways to hang curtains that will add more style and beauty to your window treatments.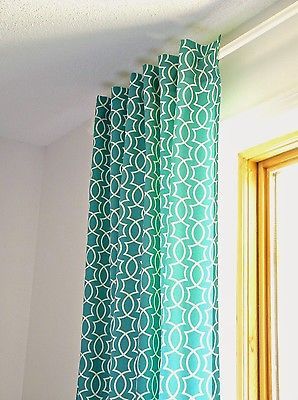 First we will start with the curtains. Even if you are using plain curtain poles, curtains can be hung in different ways with a little creative sewing.
These curtains made from beautiful
geometric print fabrics
are sewn with back tabs so the pole is hidden when the curtains are closed. The fabric really becomes the focal point.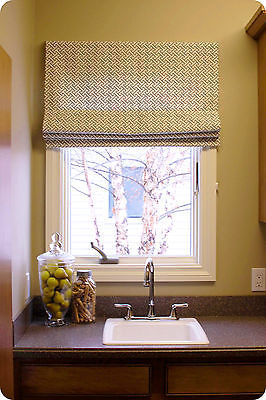 Another type of curtain is the roman blind, which also looks clean and stylish. A roman blind stacks up evenly into folded sections when being opened.
Roman blinds can be found in a variety of styles. Both
Looped Roman Blinds
and
Classic Roman Blinds
are designed to create depth and dimension.
Now let us move on to curtain hardware. There are countless ways to get creative with the
curtain poles
.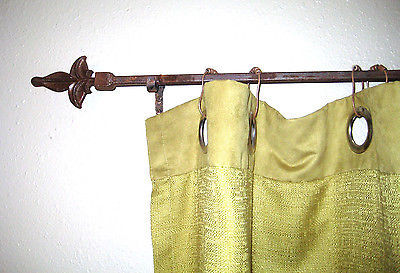 If you already have a curtain pole, adding stylish
curtain pole finials
to the end of the curtain poles can have a dramatic effect on the look of the window treatment.
For example, Antique fence rails can be incorporated into curtain pole details for a romantic farmhouse touch.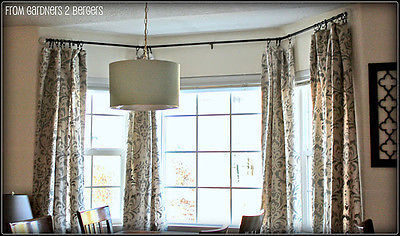 Copper pipes
make great curtain poles. They are especially useful when you need angled curtain poles for situations such as bay windows.
Galvanised pipes offer an industrial and rustic style loved by so many people. Use pipes from ¾" to 1" diameter and matching flange to make great curtain poles and to connect angled sections.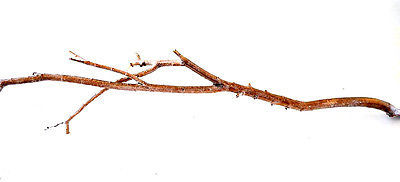 Another great, and free material for curtain poles are simply branches with all the side twigs trimmed away and cut to the right length. Leave them natural or
paint them with your favourite colours
.
There are many great-looking
curtain rings
to choose from to match and enhance the look of whichever curtain pole you choose.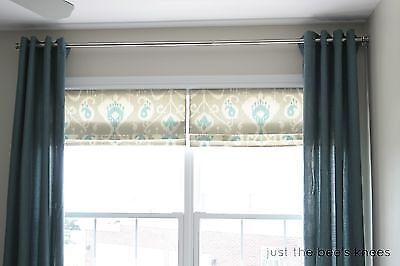 Love all these curtain styles and have a hard time deciding?

You can have them all! Made with coordinating fabrics (in this case a vintage shade of blue ties the two fabrics together) these faux Roman Blinds add a rich layered look to the "real" curtains.