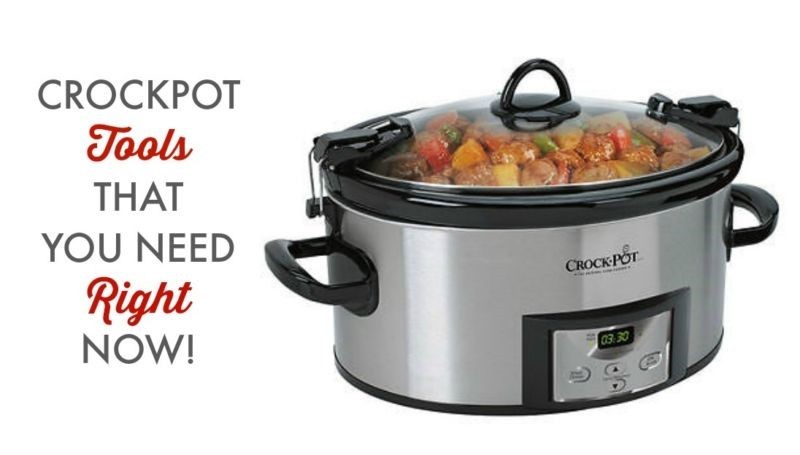 I pretty much use my Crock Pot year round and this is what I've found: it's the easiest way to cook, hands down. However, there are a few tools that make cooking with a Crock Pot or slow cooker even EASIER. Here are my top picks of CROCK POT TOOLS THAT YOU NEED RIGHT NOW! They'll make your life simpler and you'll wonder why you haven't been using them already. Trust me. {smiling}
By the way, here are
5 TIPS FOR BETTER SLOW COOKING IN YOUR CROCK POT
. Used in conjunction with these tools, you can't go wrong. {wink}
A Good Crock Pot!
I know this sounds like a no brainer and you might be wondering why I'd include a Crock Pot on this list, but a Crock Pot that travels well is a great tool.
This particular model
is programmable and has a locking lid so that you can take your Slow Cooker with you without worrying about the lid falling off.
Slow Cooker Liners
Slow cooker liners
will save you loads of time in clean up because all you have to do is remove the liner and throw it away. SCORE. The liners are BPA free, too!
Crock Pot Recipes
Most people have a few recipes that they use over and over, but one of the best pieces of advice I can give is to try new recipes. Use
recipe books
, trade recipes with friends and try recipes you find online! Don't get pigeonholed by a hand-full of recipes.
Meat Shredders
Many, many slow cooker recipes call for the meat to be shredded at the end.
Meat shredders
make a huge difference in how quickly and easily you can shred your beef, chicken or pork for the recipe. Think tacos, pulled pork sandwiches and shredded beef salads etc.
Wooden Spoons
Wooden spoons
are nice to use in the Crock Pot because they hold up to the heat and heft. Many times slow cooker items are "heavy" and so you need a utensil that is strong enough to stir everything you have in the pot.
Cutting Board
Most recipes call for some advanced preparation like dicing vegetables and meat, so you'll need a good cutting board. I love a good
butcher block
like this one.
A Good Knife
A good
knife
is essential for your prep. Seriously makes all the difference in the world. They are capable of doing everything.
Tablet Stand
If you use your tablet or phone to get your recipes, then you definitely need a
stand
. It makes a ton of sense and until you have one, you don't know what you are missing!
Ladle
Chances are, you are going to make a dish in your Crock Pot that is going to require a ladle.
This ladle
is perfectly proportioned for cooking and serving.
Tongs
Tongs
work great for taking meat or other big items out of your slow cooker.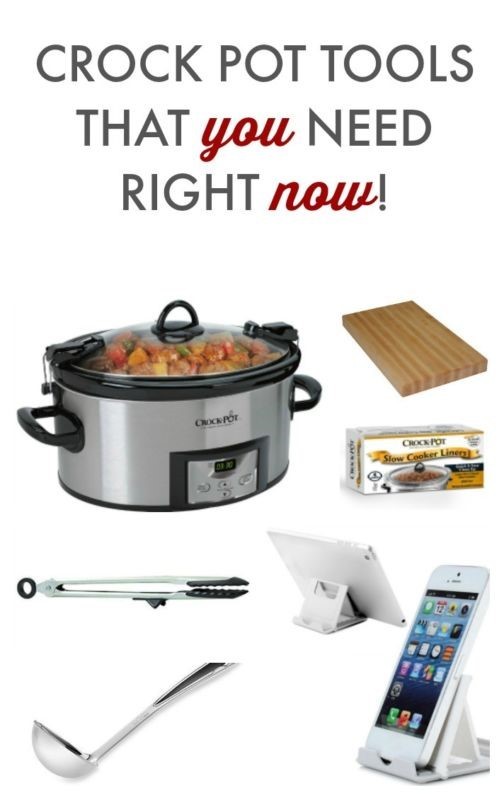 Do you have any crockpot tools that have made cooking with your slow cooker easier?
More from Princess Pinky Girl:
Looking for more great ideas for food, family & home? Visit Princess Pinky Girl at www. princesspinkygirl. com every day for fabulous ideas and inspiration. Plus, follow Jenn on Pinterest at @jfishkind, on Facebook (/princesspinkygirl), Instagram (@princesspinkygirl), or Twitter (@ppinkygirl). And, to find more great Jenn Fishkind/Princess Pinky Girl eBay guides and collections, follow us at http://www.ebay.co.uk/usr/princesspinkygirl!
Check out some of my other eBay guides - just click on the pictures below!
Look for more great ideas for food, family & home coming from Princess Pinky Girl!
Written by:
princesspinkygirl