Crystal pitchers, or jugs, are a great way to serve drinks. They come in elegant shapes and designs that highlight the colour of the liquid inside. Before purchasing a crystal jug there are a number of factors to consider, including its size, shape, colour, details, and brand.
Crystal Pitcher Size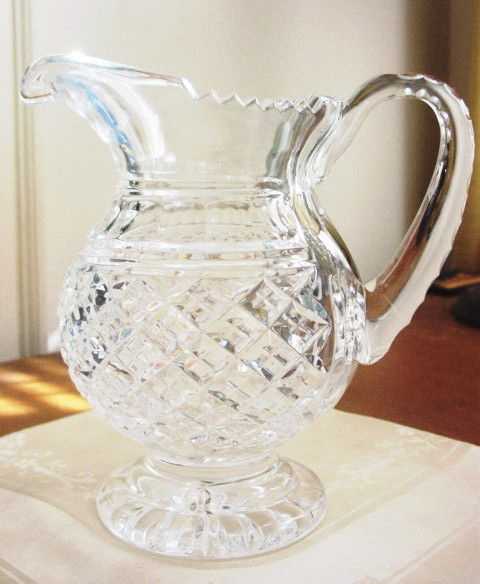 Most jugs hold at least 750 millilitres of liquid, but some hold as much as 2 litres. Large crystal jugs are ideal for parties or big families that want to use them daily. Smaller jugs are used commonly to pour alcoholic drinks.
Crystal Pitcher Shape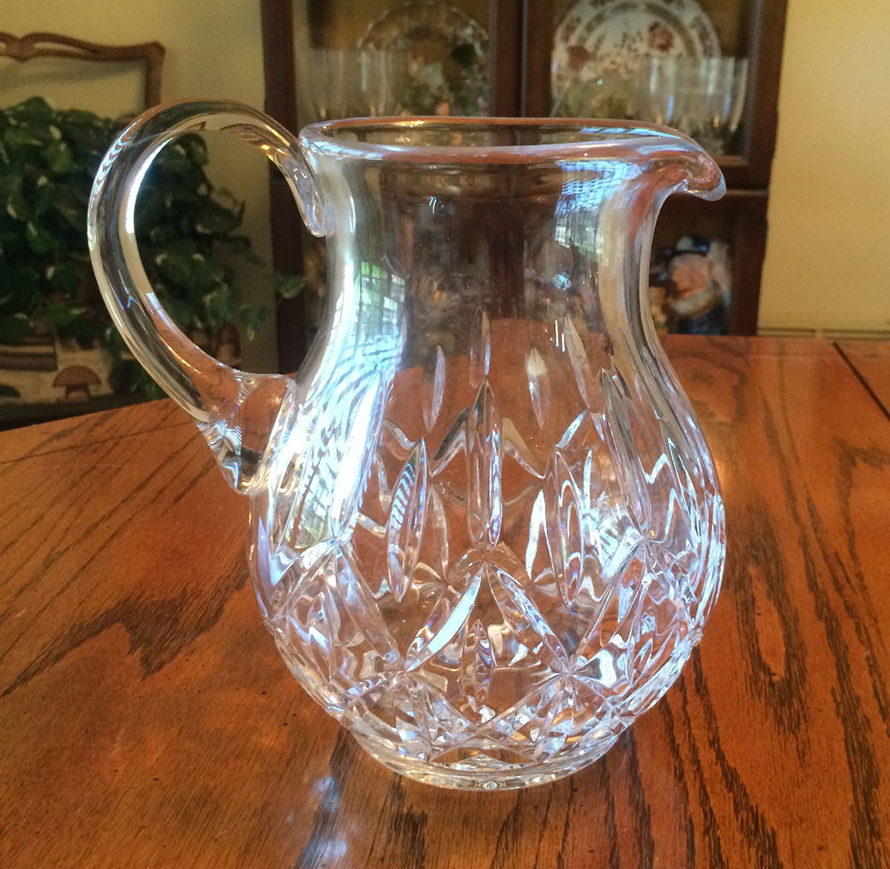 When selecting a crystal jug it is important to consider the shape of the body, as well as the pouring spout. Jugs with shorter rounder bodies are extremely stable and difficult to knock over. Some jugs have pronounced pouring spouts, which provide more control, whereas others only have a small groove.
Crystal Pitcher Colour
Most crystal jugs are clear, but some feature stained crystal. Colourful crystal is a great addition to a room with colourful decorative effects. However, there are advantages to clear crystal. Clear crystal allows the user to see the colour and clarity of the drink that it contains. This allows the person pouring the drink to detect any flaws, such as cloudiness.
Crystal Pitcher Details
Some crystal jugs have highly intricate patterns carved into the crystal, whereas others have smooth surfaces. Crystal jugs with detailed patterns have a more classic, old-fashioned look. Jugs with no details look more modern.
Crystal Pitcher Brand
Waterford makes a variety of crystal products, including many jugs. Waterford crystal jugs are renowned for their decorative patterns and clarity. Gorham makes crystal jugs with a sleek modern look and they often have matching crystal glasses. Badash crystal jugs come in a variety of innovative shapes. Edinburgh crystal jugs are a good choice for highly decorative, durable products.