Tips To Ensure Your Curtains Hang Beautifully
Welcome to our workshop tutorial to help you hang your curtains the professional way!
The are no hard & fast rules because everyone has their own ideas on the 'perfect' way to hang curtains but the following tips (applicable to both tracks & poles) are meant to guide you & it is the method we have used successfully for many years!
To begin with measure the length of your track or pole, add 6" then divide by 2, this figure indicates what each curtain needs to be gathered to, for example a 6ft track/pole would be 72 + 6 divided by 2 = 39, therefore each curtain would be gathered to approx 39" but don't forget to knot the ends of your heading tape 1st!
Now neaten your cord's using a couple of cord tidies by placing the knot into the middle slot to hold it whilst you start to wrap the excess cord around until you have a couple of inches left.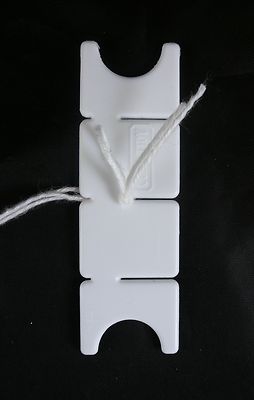 Place all three cords in the long middle slot then spread all three cords into the three shorter slots & continue to wind around until there is no slack left.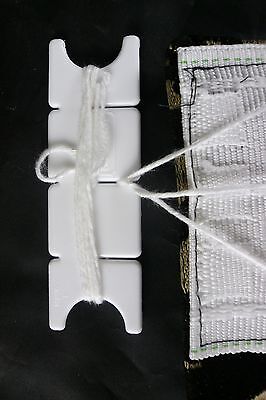 You are now ready to place your curtain hooks again no hard & fast rule, you may even be dictated by how many rings you have on a pole or gliders if using a track but if you have no restrictions we recommend you place your hooks approx every 5-8 woven pocket ensuring you evenly space them throughout.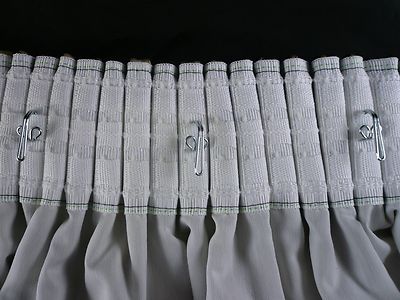 Hang your curtains & find a couple of spare strips of fabric/lining because now I am going to show you how to 'train' the way your curtains hang. Place your hand behind your curtains and use your fingers push forward the gap between each curtain hook.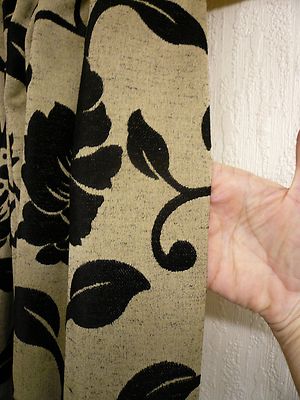 Continue to do this all the way across whilst holding your newly formed 'pleats' in your spare hand.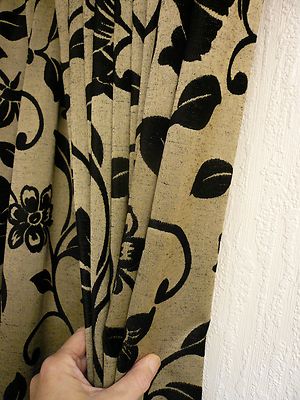 Tie the strip of fabric/lining around the curtain, ask someone to do this for you if you can't manage without letting go!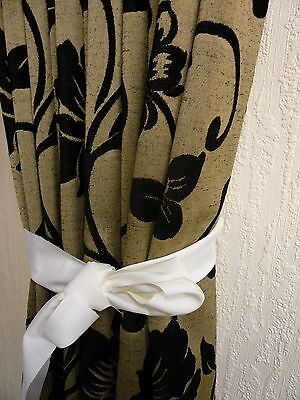 Continue to tease your pleats in all the way down the curtain moving your strip of fabric as you go until you reach the bottom then tie another strip halfway up & leave overnight to set.

This ensures your curtains get the best start in life as it leaves them with soft uniformed pleats.
We stock all types of Heading Tapes, Curtain Hooks/Gliders & Cord Tidies in our shops listings.
Many thanks for your continued support!
Gail x