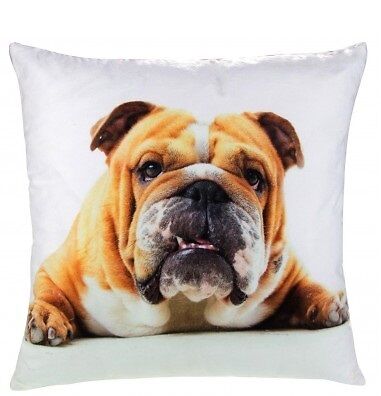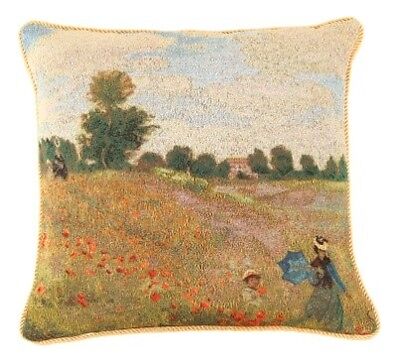 Cushion covers and cushions are a quick and affordable way of enhancing any room in your home. Cushion covers and cushions will add your own flair and style to your décor - in effect showcasing your personality.

Here at The Yorkshire Linen we are proud to have a huge selection of cushion covers varying in fabrics, textures and colours, ranging from traditional florals to more contemporary geometric and photographic prints.

Our selections includes beautiful faux silks, canvas style, super soft faux fur, easy care polyester cottons and luxury heavyweight tapestries – even Monet inspired designs!

With a choice of prints, jacquards, embroidered, sequin embellished and photographic you really are spoilt for choice with our cushion cover selection.

We are delighted to offer a good range of size options including 45cm square, 60cm square, 30x50cm complete boudoir cushions, round bolster cushions and cushion covers that match our bedding ranges and curtain ranges for those important finishing touches.

We have a great range of complete cushions for the kids too, these include Dinosaurs, Diggers, Ballerinas and Monsters – who can resist?

Prints: our printed selection includes beautiful florals and foliage, butterfly and vintage postage styling to modern and contemporary clock faces.

Embellished & embroidered: includes sparkling sequins, ruffles, 3d style flowers and diamantes – always a favourite.

Photographic: we just love our photographic selection which includes stunning wild and domestic animal favourites such as Bulldogs and Pugs to Grizzly Bears and cute Kittens.

Tapestry: generally considered more traditional in design we are proud to have everything from Monet and Van Gogh inspired designs to beautiful florals and contemporary cityscapes.

Of course you will need to fill your cushion covers, we have a fabulous choice of hollow fibre and feather filled pads in various size options.

Now all you need to do is choose!