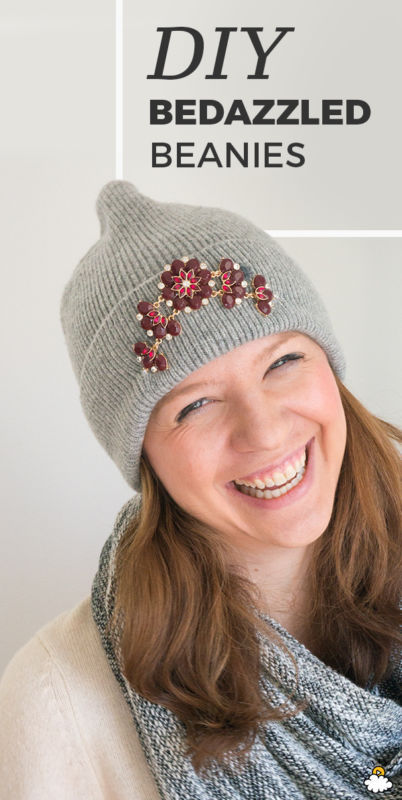 During the winter months, we all want to look our best, but it's just so hard to bundle up and still look great. Well, there are subtle little ways to keep looking chic (and cosy) this season.
One of my favourite winter fashion DIY projects is creating bedazzled beanies. Not only is this hat great for those cold days, but it is a great way to use that one misplaced earring, broken necklace, or cheap yard sale finds you have laying around the house.
I have a few plain beanies, so I gathered a few of those up to get started. (You can also find some really cute - and cheap - ones,
here
.)
For the bling, I actually used a few old necklaces I had kept (and never got around to wearing anymore.) Instead of throwing these out, I always try to find creative ways to upcycle. The jewels add such a fashionable touch to these winter hats, and you'll love knowing you have a one-of-a-kind piece.
Note: If you don't have any unwanted jewellery lying around, you can shop online for beautiful
statement necklaces
under £10 that can easily be reconstructed into the hat's bling. Get creative and let your personality shine through.
What you need: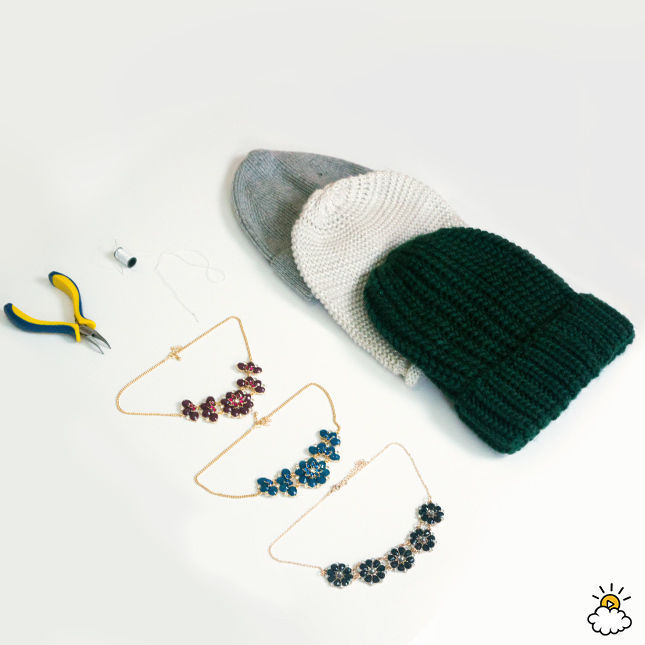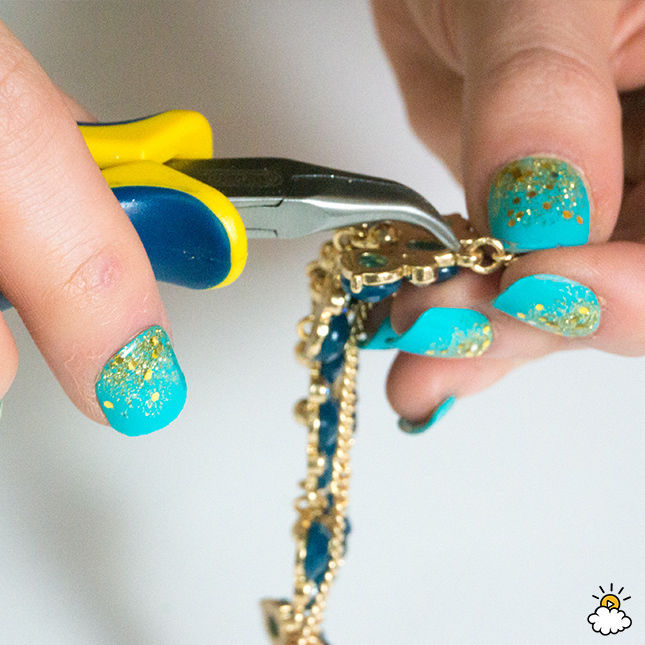 2. Next, place the pendant on the hat, making sure it's aligned the way you want.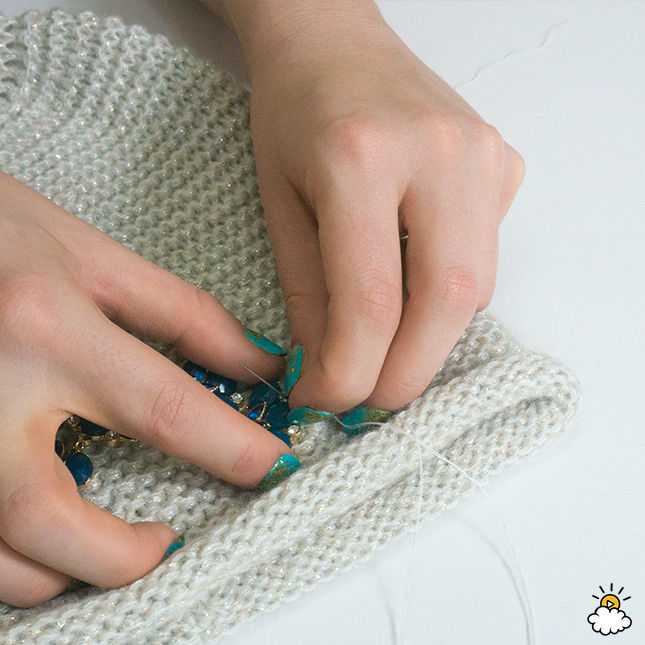 3. Carefully begin stitching with needle and thread.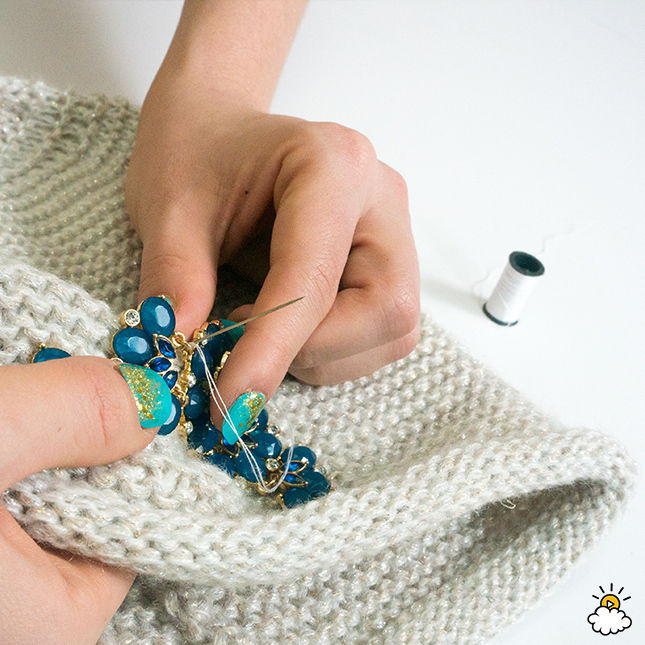 4. Continue to sew your stones across the bottom of your beanie until everything is secure.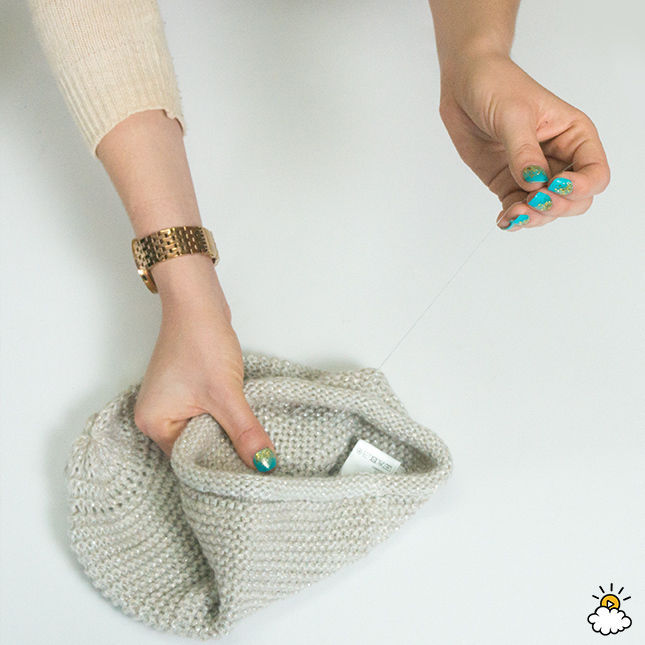 Note: If your find that the pendants or jewels are too heavy, you can use hot glue or fabric fusion to better fasten it to the beanie.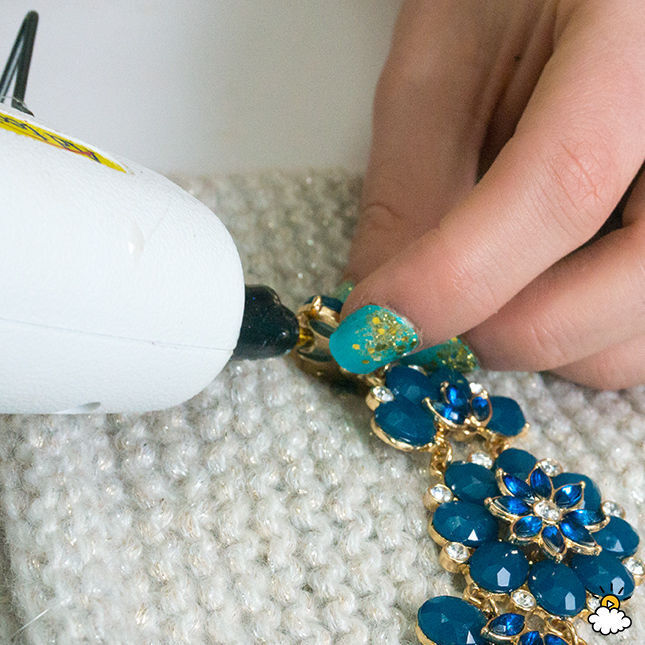 If you use glue, make sure you let it fully dry before wearing.

These were so fast and easy to make that I decided to do a few others. Now I have a few options for every occasion, and I can mix and match throughout the season.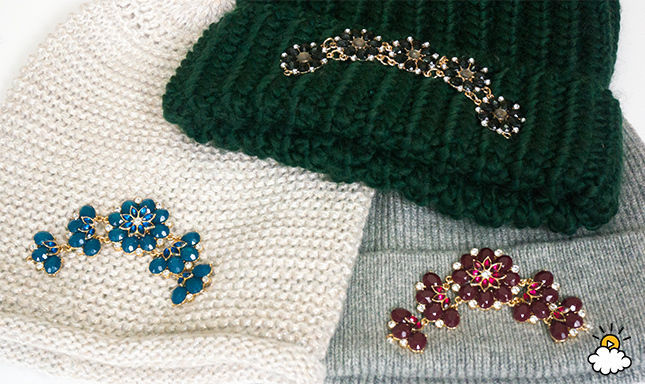 Now I'm ready to take on the winter chill — and still look fashionable, too!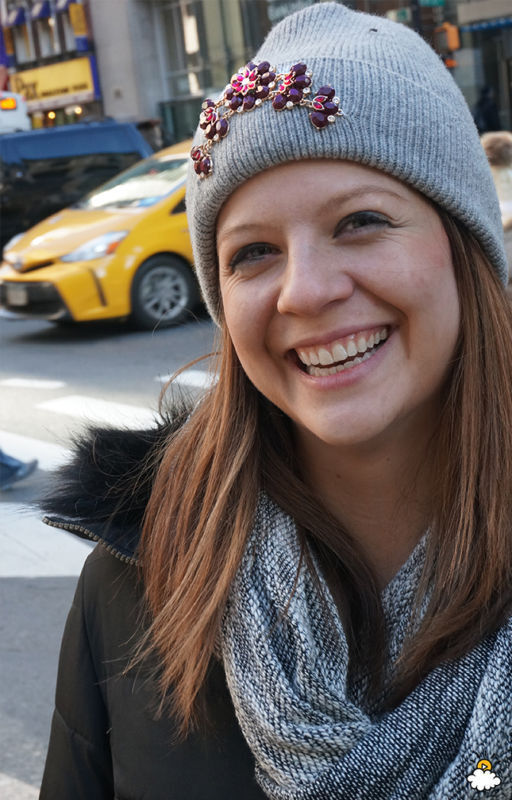 Do you like this fun, DIY fashion idea? If so, please share this with all your friends on Facebook.