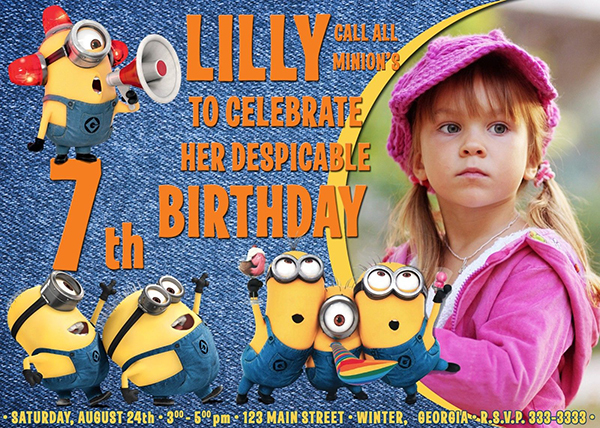 A greeting card can be a wonderful way to celebrate the birthday of a loved one. However, purchased birthday cards can be a bit impersonal. One solution is to handcraft a birthday card that is personalised for the occasion. DIY birthday cards do not have to be elaborate to tell the receiver that he or she is special. There are many different types of DIY birthday cards to suit the skill level of every crafter. Some require a good deal of time and special tools, like a letterpress, while others are well suited to beginners or children.
Printable Birthday Cards
One of the simplest ways to create a personalised birthday greeting is using a printable birthday card template. It is possible to purchase or download many different birthday card styles and then print the cards from an inkjet printer. Even when using a template, be sure to add personal touches, such as the recipient's name and a unique message. These touches make the card truly special.
DIY Birthday Card Paper
Using high-quality paper when printing DIY birthday cards elevates the final product. Some paper companies offer greeting card blanks that look and feel like professionally made greeting cards, but fit in a standard home printer. It is also possible to use heavy cardstock or even brightly coloured printer paper to add pizzazz to a birthday card.
Washi Tape Birthday Cards
For a homemade feel, consider using washi tape. This crafting tape, which consists of natural fibres, such as bamboo and hemp along with an adhesive backing, is a colourful and easy way to create a unique birthday card design. Using cardstock or other heavy paper, simply create any fun design using colourful washi tape. Some ideas include using the tape to make birthday candles and a cake or a colourful birthday gift. Because washi tape comes in such a wide variety of colours and patterns, there is likely a beautiful option to fit the personality of anyone celebrating a birthday.
Pop-Up Birthday Cards
Creating a pop-up birthday card is easier than it sounds. Using heavy paper, simply create some narrow slits at the fold of the paper and bend them inward. When the card opens, the slits become tiny tables. Use glue to affix decorations, such as paper balloons, cakes, or even banners with words on them. The decorations should be flat so that the card can close properly. When the recipient opens the card, the three-dimensional effect becomes obvious.
DIY Glue
When making a decorative card that includes small bits of paper, using the right adhesive is important. Normal paper glue can be too thick, making the paper soggy.
| | | |
| --- | --- | --- |
| Type of Glue | Description | Best For |
| Paper glue | Thin glue that does not cause wrinkling in paper | Any type of paper craft, including thin and delicate papers |
| Glue dots | Small adhesive dots with paper backing that create a raised effect when used | Crafts with a three-dimensional element |
| Rubber cement | Liquid glue that is tacky on contact and dries clear | Crafts using thick paper |
Special papercraft glue that is clear upon application is useful for more delicate cards, but may not provide the adhesive strength necessary for some heavier materials. With thicker cardstock or cardboard, rubber cement or adhesive dots are a nice substitute.
Letterpress Birthday Cards
Someone with time and tools to spare may want to consider creating a letterpress birthday card. These cards have a distinctly vintage feel and use old, letterpress technology to produce beautiful, one-of-a-kind cards. When creating a letterpress birthday card, keep it simple in terms of both design and colour. This makes the card easier to create and more aesthetically pleasing overall.
Starting with letterpress requires some investment in the required tools. Large letterpress machines are costly, but there are starter kits for home use that are more affordable. It may also be necessary to purchase custom plates in order to create truly unique letterpress designs.
How to Buy DIY Birthday Card Supplies on eBay
To create any type of DIY birthday card, supplies are necessary. With thousands of different sellers, it is likely that the supplies you need are available on eBay. Use the search box on any page to look for the DIY supplies you need, whether it is scrapbooking paper, glue sticks, or decorative stickers. Many sellers offer items in sets or kits so that you do not have to make multiple purchases to get everything you need, which is an added convenience.
Whether the DIY birthday card you make is a part of a larger gift or is the gift, itself, the time and energy you spend is sure to be memorable.