Add a caption
Fabric was bought from ebayer bargaindepotuk back in June
Just a begginer...
This was my first attempt at doing a recover of fabric on some stained old chairs. The first one was honestly a little dodgey but I got through it and took images throughout for the guide, once i got into the swing of things chair 4 was pretty quick and looked much better.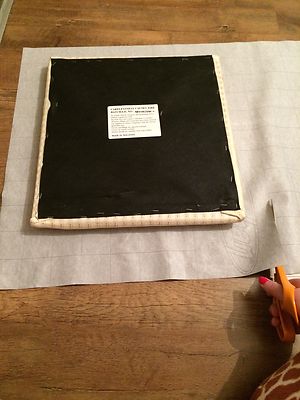 Prep, measure and cut.
After removing all the chair cushions ready to go I measured checked I could fold over and cut my fabric with sharp scissors. I then ironed the PVC fabric (checked on a small area first) then folded over the fusion ready to staple.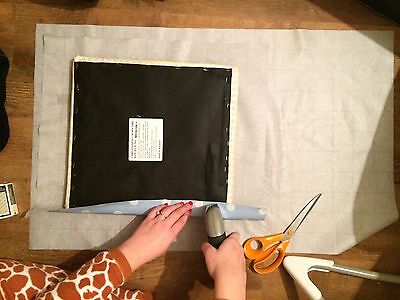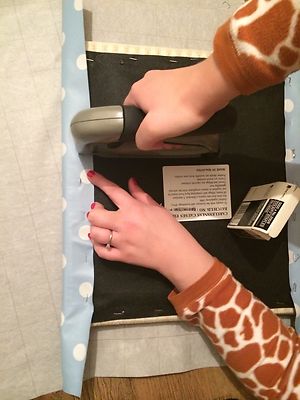 Biggest hurdle
Getting used to the staple gun was the biggest mission in this, it really did sense my fear (the more nervous I got the more it seemed to mess up and shoot 5 staples out at once but when I just went for it... simples). I began stapling outwards away from the cushion this was difficult, image on the left. The right picture shows me trying again with the gun stabler against the cushion, and pushing down on the stapler instead of squeezing was 100x easier.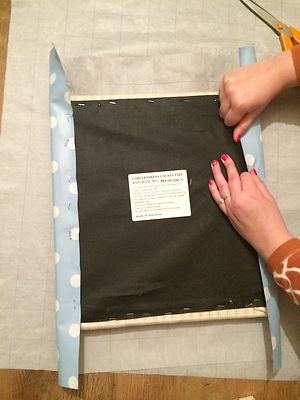 Pull tight
After stapling down one edge I pulled round as tight as possible and secured the opposite side down. Continued this on the remaining two edged leaving the corner fabric free.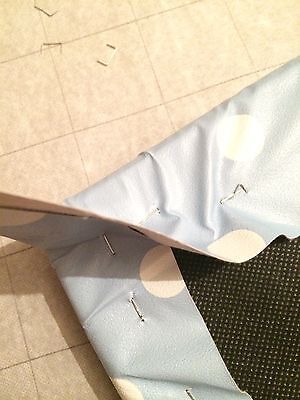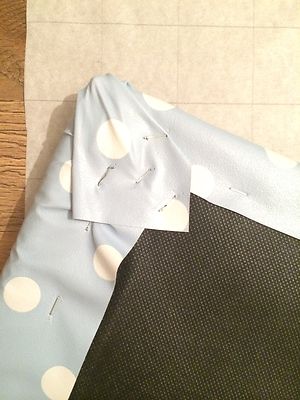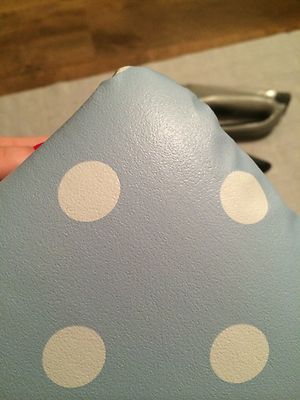 Corners
I made a triangle out of the fabric which came up at the corners of the cushion and stapled right up to each side keeping the fabric nice and tight.
All done!
after screwing the chair tops back on to the chair all done and look absolutely beautiful. This task cost £5.98 for 2x half meters of fabric (FREE POSTAGE WOOHOO). I have written this eBay guide to be entered into the guys over at bzzagent :)