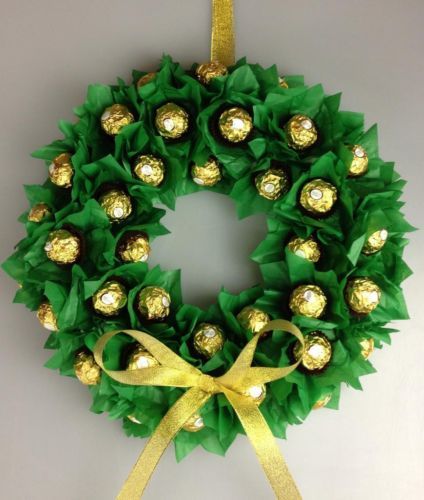 Decorating for the holidays is an excellent time for families to gather together and form lasting memories. There is always something special about transforming a living space into a space of joy and beauty reminiscent of the season. However, as fun as decorating is, it is equally expensive; especially when individuals try to recreate the spaces they see in the media, done by professional decorators.
There is an alternative, however: DIY Christmas decorations. Regardless of particular crafting or artistic skills, there is a variety of simple, beautiful Christmas decorations to make which range from centrepieces to garland. Each of these decorations involves simple supplies which crafters buy from a variety of retail and online stores, including eBay.
Centrepieces
Professionally designed floral centrepieces make excellent hostess gifts and really complete the look of table settings. However, the cost of these items, especially those with fresh-cut flowers, is more than the roast on that dinner table. A home-made centrepiece saves significant money as well as adds a personal touch to table decor. One simple idea is placing tapered candles of various lengths in the middle of a fresh evergreen wreath. Upkeep is simple; only spray the wreath with water every other day to keep it fresh.
For an even less labour-intensive option, use a craft store glass jar which stands 20 to 30 cm and fill it with appropriately coloured fruit and nuts such as walnuts, cranberries, and kumquats. This is left as-is, but alternately, a votive candle in small glass holder nestled atop adds additional depth and ambiance, especially during the evening hours.
Garlands for Every Occasion
Another popular DIY alternative to expensive store-bought decorations is garland which make for ideal tree decorations. Used all around the home from the Christmas tree to the mantel and the railing, stringing garland is an easy way to add colour and holiday-oriented themes to a large area. Choose to use them alongside or without Christmas lights, depending on the look you are going for.

Though many professionals prefer more intricate outdoor-themed strings of garland which feature items like pinecones, flowers and berries, simple ideas for DIY garland add a more personal and rustic touch to holiday decor. Two popular options are traditional popcorn strings and paper chains.
How to Make Popcorn Garland
Making popcorn strands is probably the most popular form of DIY garland. Users need only popcorn in an air popper or on the range top and then use a needle and sturdy thread, such as fishing reel, to string kernels together. Adding fresh cranberries and other small items adds to the colour of this simple garland without too much additional work.
How to Make Paper Chain Garland
Paper chain garlands are equally simple and especially a real joy for children. Kids love making chains for Advent as well, ripping off one link each day leading up to Christmas. Making paper chains requires three simple tools: construction paper, scissors, and a stapler. Begin by cutting out strips of paper approximately 2 to 3 cm wide in various colours which match the decor; red and green are always popular. Then form each strip into a circle and staple it in place, taking care to link strips together by placing the new chain through the centre of the last before stapling. For added flair, consider drawing designs or adding glitter to individual strips of paper.
Other Quick DIY Decorations
In addition to the larger decorations designed for the whole home, some people enjoy making smaller, quicker DIY Christmas decorations, like baubles, for gifts as well as personal use. The table below outlines some of the most popular options for quick DIY decorations and variations DIYers may want to consider.
DIY Christmas Decoration

Variations

Christmas ornaments

Dough ornaments

Photo ornaments

Painted ornaments

Pinecones

Keys

Miniature gifts

Gift tags

Photo tags

Scrapbook tags

Wreaths

Photo wreaths

Ornament wreaths

Floral wreaths

Christmas card displays

Card trees

Card garlands
The key to good DIY Christmas decorations, no matter the type, is using imagination and imparting a personal touch to each element of the items. Christmas decorations do not need to be perfect, in fact, the most beautiful displays are often those which showcase a family's individual personalities, senses of style, and love for one another.
How to Buy Christmas Decoration Craft Supplies on eBay
When preparing to make DIY Christmas decorations, it is important to gather all the necessary supplies first. eBay offers buyers an excellent source for craft supplies. Alternately, using the site's Daily Deals feature to track sales may give buyers the opportunity to purchase pre-made Christmas decorations at a discount, as well as craft supplies
The holiday season is one full of joy, fun, and, unfortunately, work. Making the perfect Christmas from gifts and food to decorations is a big job. However, there are simple and inexpensive ways to add a personal touch to a home's Christmas decor through DIY Christmas decorations. Options such as centrepieces and garlands are simple, cost effective, and fun to create and share with family and friends.