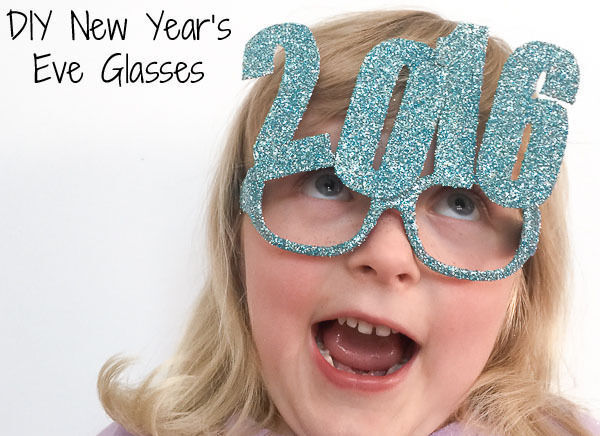 Once my husband and I became parents, our New Year's Eve became less about the two of us and more about all of us as a family. As you may have noticed, I spend a lot of time creating fun little things for the kids around the holidays, and NYE is so different.
This time, I wanted to put my own little spin on the traditional NYE glasses. They are hard to find in kid's sizes, so I decided I could easily DIY my own version.
I bought a pair of inexpensive
kids' sunglasses
- they were about £1/pair - and popped the lenses out. In hindsight, it would have been better for me to buy sunglasses in a similar colour to the glitter I would be using so that the glitter would cover better, but live and learn.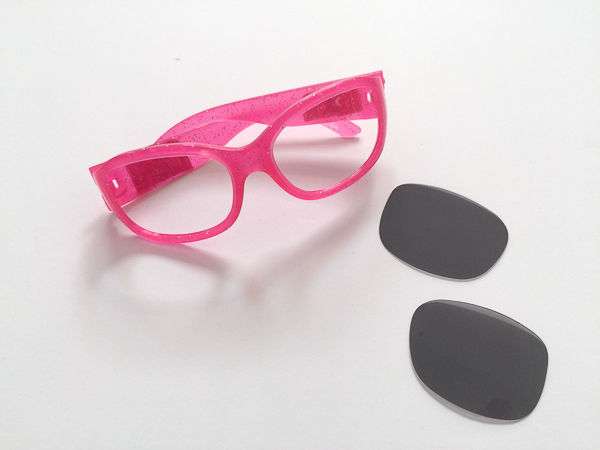 I looked for
MDF number
s to glue to the top of the glasses to represent 2016, but I couldn't find any locally. So, I cut some out of M
DF
that I already had on hand. You could easily use cardboard or any other kind of heavy card - just make sure that the material is fairly strong so that the weight of the glue and cardboard isn't too much for them to handle.
With my
glue gun
, I attached the numbers to the top of the sunglasses.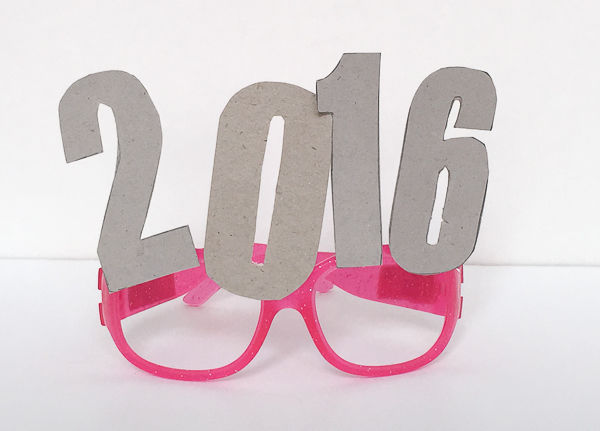 Then, I set up my glitter station. I always
glitter
in a baking dish lined with foil. It's a great catch all so glitter doesn't go all over your house, and then you can pour the left over glitter back into the bottle using the foil.
Using gloved hands, I went outside and covered the glasses and numbers in spray adhesive. Then, I rushed inside and glittered my glasses in the glitter dish.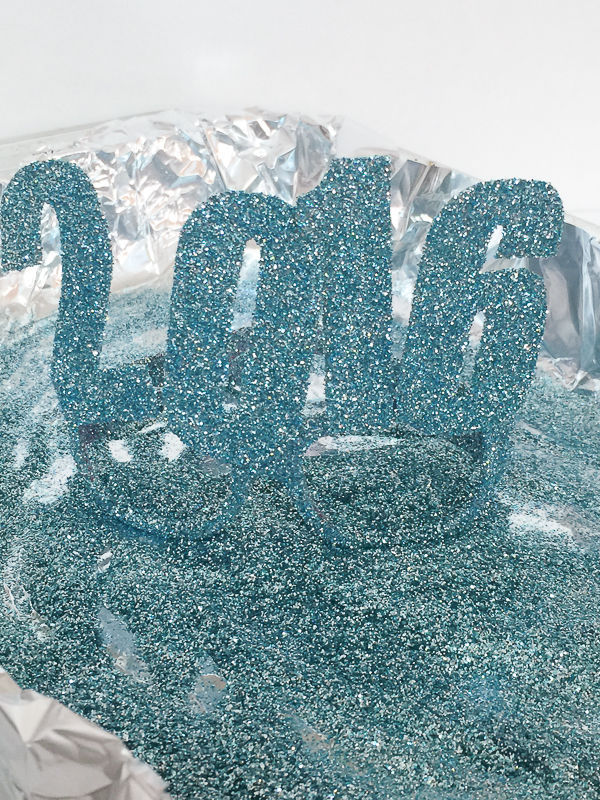 I left the adhesive to dry and then shook off the excess glitter. Then, I went back outside and sprayed the glasses with clear glitter sealer, which keeps the glitter from constantly flaking off. I use clear glitter sealer every time I glitter something, and I'm amazed at how well it works. It also doesn't dull the glitter, which is something I was really worried about the first time I tried it.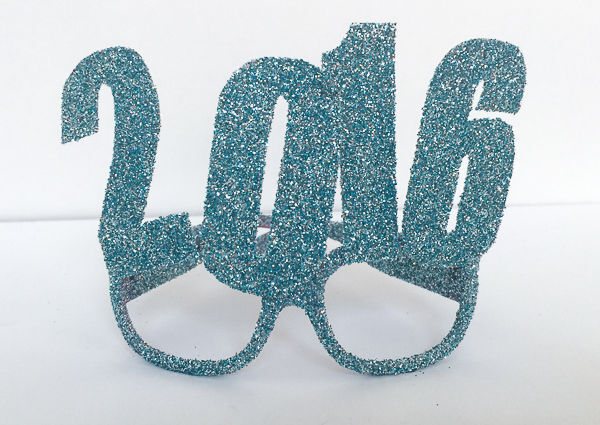 The result? Completely adorable! My daughter loves her 2016 glasses, and now she's all ready for New Year's Eve.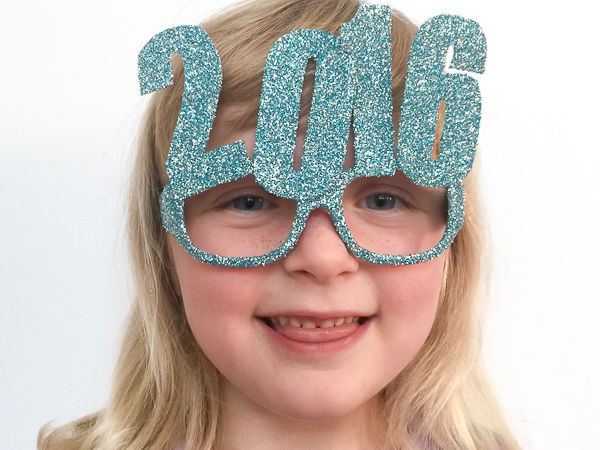 Do you include your children in crafting and getting ready for big holidays?

Looking for more new ideas for New Year's? Check out my other New Year's themed guides: