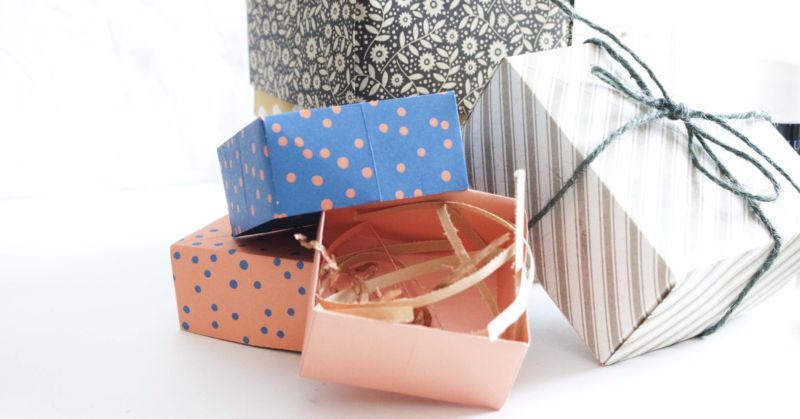 Making your own paper gift boxes is not only a rewarding and cathartic experience but there's also nothing that complements a handmade gift better. And the best part is, after a couple of tries, you'll be folding your own DIY gift boxes like a pro in no time!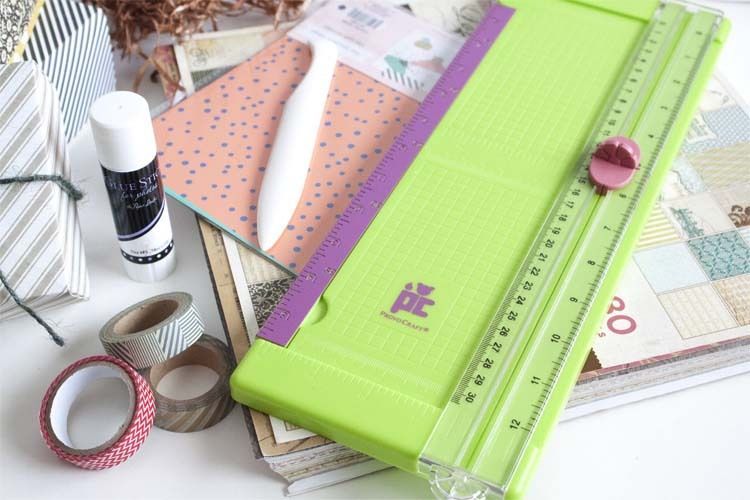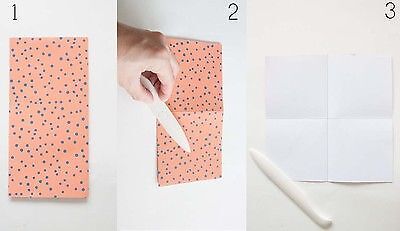 Steps 1 - 3
Start by folding one perfectly square piece of paper in half. Run a bone folder over all of your folds.
Unfold, turn a quarter of a turn and fold in half again.
Unfold. Your paper should be divided by four fold lines at this point.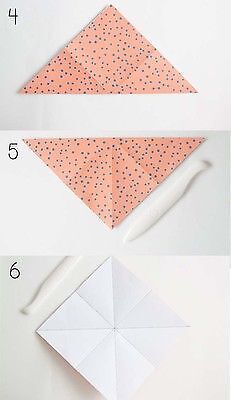 Steps 4 - 6
Fold your paper into a triangle by matching up the two end points.
Unfold, turn a quarter turn and fold into a triangle again.
Unfold. At this point your paper should be divided by 8 fold lines.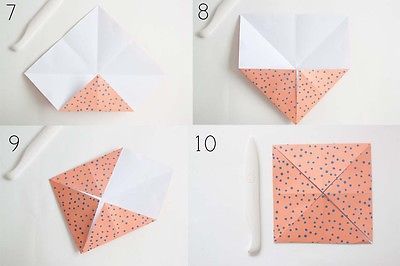 Steps 7 - 10
From here, fold each corner into the centre until your paper forms a smaller square.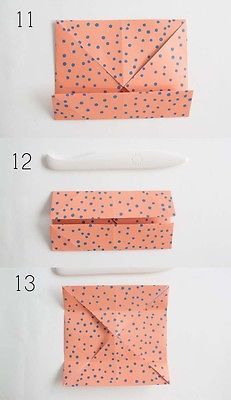 Steps 11 - 13
Now fold your paper along the edges on the two opposite sides toward the centre in equal sections.
Unfold only to smaller square from step 10.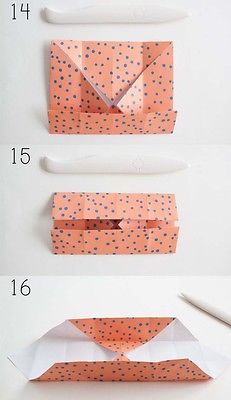 Steps 14 -16
Rotate your paper a quarter turn and fold two opposite sides toward centre into equal sections.
Completely fold out two ends of your paper. As long as they are opposite to each other it doesn't matter which sides you choose. (See step 16)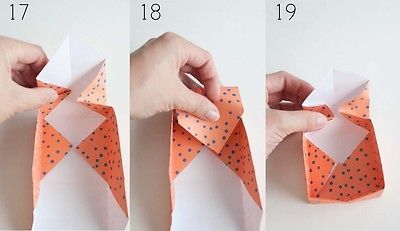 Steps 17 - 19
Begin to fold back in the ends you just unfolded. This time push in sides and fold pointy end toward the centre and bring up over the wall you've just formed.
Turn your box to the other side and do the same.
This part can be a little tricky but after playing around with it a couple of times it will get easier and before you know it you won't even have to think about it. Try it on scrap paper first if you're concerned.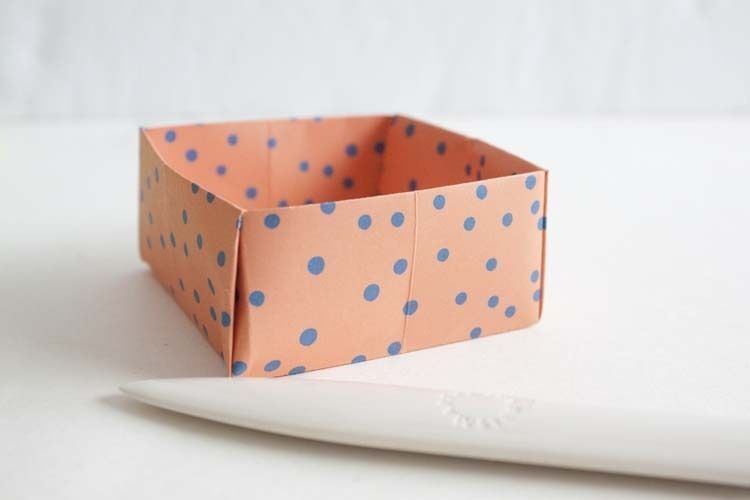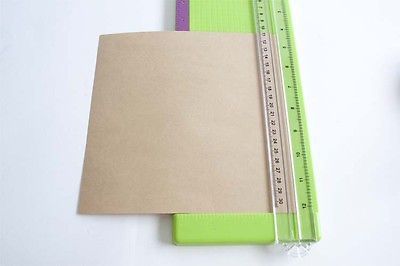 For the bottom...
You'll repeat the steps above for the bottom of the box, but before you do you must trim it down a bit to make it slightly smaller than the top.

Place in a paper trimmer (or use rotary cutter) to trim 1/8" sections from all four sides. Then follow the same steps as you did for the top.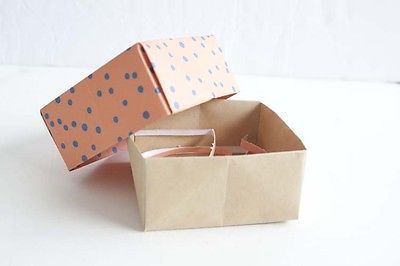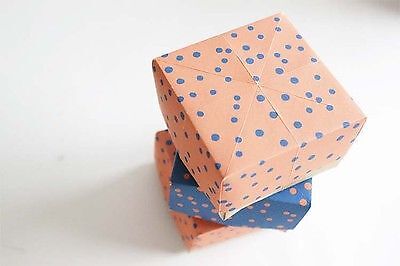 For the smaller boxes, pictured above, I used 8" square sheets of paper. This makes a box just under 3" square and is perfect for smaller items, like bracelets.

For the larger boxes pictured below, I used 12" square sheets of paper. This makes a box approximately 4 1/2" square. These larger boxes are great for ornaments or other items of this size.

Fill your box with paper shreds, buy some extra or use the ones you create when trimming your paper, and tie them up with twine or ribbon.