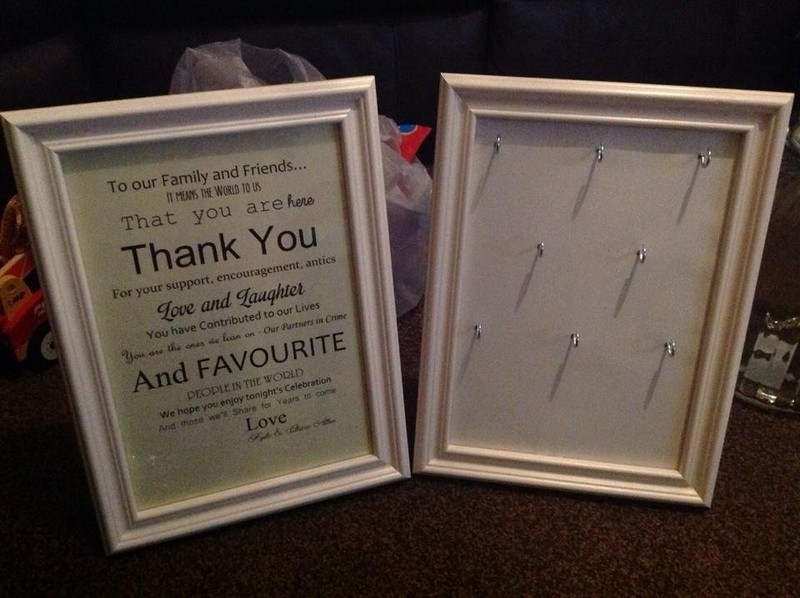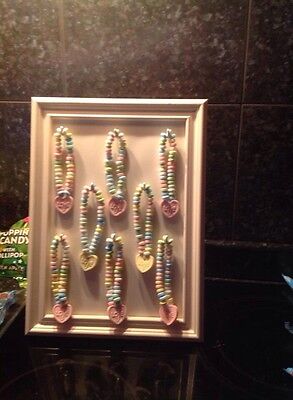 Paste a YouTube Video URL
Uploading...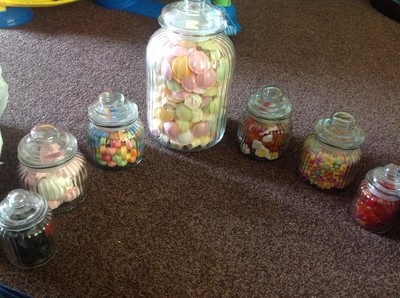 Add a caption
A thank you sign and another frame to hang candy necklaces from.
Unique candy buffet
I have been asked by bzzAgent to write a guide to help others on Ebay.

As I recently got married and wanted a candy buffet but without the hefty price tag and with the sweets I love I thought this would be a good thing to share!

I wanted a way of thanking the guests that was pretty and would be seen so I ordered the wording for my thank you sign from ebay and placed it in a standard A4 frame.

I also brought another frame the same and painted the background cream before screwing in some tiny silver hooks, I used this to display the candy necklaces. Everyone said how unique it was and a great way of displaying candy to make it even more tempting! I mean how could you say no to candy necklaces!

For the remaining sweets I brought glass jars and wooden tongs. The best part other than eating the sweets is selecting the sweets as you can find so many different sweets on ebay whether it be retro sweets, sugar free, dairy free, american etc there are literally so many choices.

Oh and do not forget your bags/tubs for guests to put their sweets in. I used ice cream tubs as after attending a few other parties with candy buffets I found some guests tend to be greedy with the bags and overfill! But the tubs were big enough for a good selection and plenty of people refilled theirs who wanted more!

Another bonus of making your own is you can use them again! I have 2 young children and I know the candy buffet will definitely be making a reappearance for their birthdays!

I hope this guide has been helpful and you all make fantastic candy buffets!