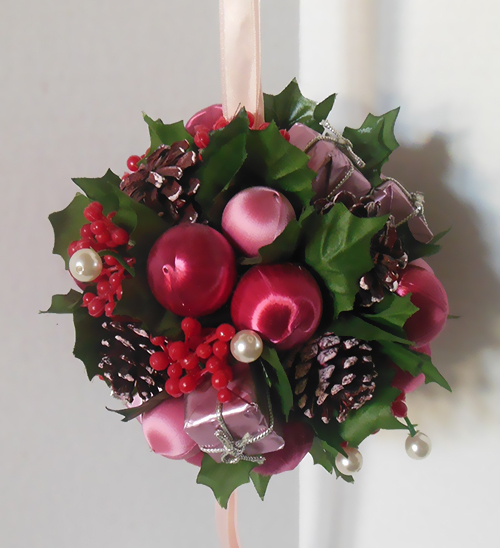 Christmas is an opportunity to think creatively about decorating the home, especially when on a budget. eBay shoppers can combat the potentially high expense of Christmas by purchasing DIY Xmas decorations or various items to create something unique. Thinking about different ways to decorate the home can be the catalyst for fun and novel alternatives to adding warmth and cheer to the living area. In addition to the Christmas tree, artificial or real, customers may use these decorations for tables, shelves, or suspended from the ceiling. Those who would like to decorate their homes with a DIY approach may wish to consider a theme to tie their decorative efforts together. Doing so can simplify and clarify which items they need to purchase to complete their decorative projects.
Snowglobes
Snow globes offer a classic way to decorate a home for Christmas. Although widely available for purchase, with the necessary components you can make your own. Large fluted tumblers, wine glasses, and dessert bowls all lend themselves to decorative DIY improvisation.
For making a snow globe with a wine goblet, place glass upside down on a piece of cardboard and trace the perimeter. Cut out the cardboard circle and glue on decorations of your chosen theme with a hot glue gun. These may be any desired object, but a Christmas figurine is preferable. Add a few tablespoons of artificial snow or glitter. Apply hot glue to glass rim, and attach cardboard circle with glued-on object facing into the glass. An option at this stage is to decorate the cardboard with a covering. Flip glass upside down to enjoy your homemade snow globe. Either trim any slivers of cardboard at glass rim, disguise with a marker, or sprinkle with glitter. For added effect, glue a candle or pine cone to the glass base.
Straw Stars
Ordinary drinking straws can become effective Christmas decorations with little effort. Gather a bunch of between 40 and 60 straws. Turn half of these at opposite ends to each other, and with plastic cable ties, tightly bind them together in the middle of the stack. Fan the straws outwards from the tie to create an aesthetically pleasing shape. Choose a ventilated area and spray paint your straws the colour of your choice. Silver and gold are particularly effective at Christmas. Peg the plastic tie to a clothesline and allow the straws to completely dry. Hang from the Christmas tree, or trim plastic tie if you wish to use them as effective table ornaments.
CD Mosaic Ornaments
Christmas tree baubles are classic decoration items, but you can create something more special by transforming them into a mosaic. Choose several shatterproof plain and clear baubles and include a removable lid hanger. With a strong and sharp pair of scissors, cut an unwanted compact disc into odd shapes. Sit the bauble on a cup and apply a spot of glue with a heat gun to the dull underside of each cut piece, and attach to the bauble. Do likewise with each piece until you cover the entire bauble, and position each piece as closely or as far apart from the other as desired. Open the lid and insert some shiny and brightly coloured linen. Attach to the tree with some bright ribbon. Repeat this process for each bauble to create unique tree decorations.
Can Lanterns
Can lanterns are an effective Christmas decoration for short term use in low-light conditions. To transform a regular soup can into an attractive lantern, add water to an open can and freeze it. Remove from freezer and puncture holes around the can with hammer and nail in a design of your choice before the ice melts. You may wish to depict patterns only, or produce a simple nativity scene. This is an opportunity to demonstrate strong artistic ability. Decide how large the holes should be and how close together according to how you envisage the completed image. Once finished, place a tea light candle inside and sit the can on a solid surface out of the reach of small children. Repeat this procedure with several other cans if you desire. It is particularly worthwhile to do this if you wish to create an effective narrative.
How to Buy XMas Decorations and Accessories on eBay
You can purchase ready-made Xmas decorations or DIY components on eBay with a simple search such as "artificial snow". Look through the relevant listings for the best deal, comparing prices and listed information. Take note of seller returns policies, and ask questions if you are unsure of anything. Check that your designated seller has a good track record on eBay.
Commercially available Christmas decorations do not typically display a great deal of imagination, so a DIY approach to decorating is the perfect opportunity to introduce a distinctly creative flavour. It is also an ideal way to provoke an interesting talking point among your family and friends throughout Christmastide.