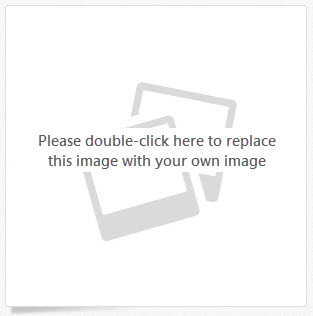 DONT USE PAISLEY FREIGHT TO SHIP ANYTHING THEY ARE ABSOLUTELY USELESS AND HAVE DONE MORE HARM THAN GOOD , THEY DO NOT TURN UP TO COLLECT ITEMS DESPITE GIVING A "TEN" HOUR WINDOW???
You can create sections with lists...
Bullet 1PAID FOR A 24 NEXT DAY DELIVERY FOR A MOUNTAIN BIKE TO BE COLLECTED FROM MY HOSE TO AN EBAY BUYER HOUSE , SIMPLE, YES ? NOOOOI!!!
Bullet 2 WAITED IN FROM 8 AM -10PM NO SHOW FROM PAISLEY FREIGHT
Bullet 3WAS TOLD TO DO THE SAME THE NEXT DAY. i AM STILL SAT HERE AT 15.30 NO SHOW
Bullet 4YOU WOULD THINK THAT I WOULD HAVE BEEN PRIORITISED BUT NO BOTTOM OF THE LIST AT BEST I THINK.
Bullet 5WILL THEY TURN UP TODAY , I DONT THINK SO BUT WHO KNOWS I WIL LET YOU KNOW.
OH YEAH ,THEY DONT GIVE REFUNDS , JOKE , MICKEY MOUSE FIRM , WITH NO CUSTOMER CARE, DONT USE PAISLEY FREIGHT EVER REPEAT PAISLEY FREIGHT ARE A COMPLETE WASTE OF TIME , I AM NOT THE FIRST TO GIVE A BAD REVIEW THE ARE LITTERED ALL OVER THE NET NO NO NO NO NO NO NO NO NO NO NO NO NO NO NO DO NOT USE PAISLEY FREIGHT FOUR HUNDRED WORDS IS A BIT MUCH FOR A REVIEW LIKE THIS IVE SAID ALL I HAD TO SAY NOW I HAVE TO FLUFF IT OUT SO I WILL SAY DONT USE PAISLEY FREIGHT AGAIN NON NO NO NO NO NO NO NO NO NO DONT USE PAISLEY FREIGHT HOW MANY IS THIS NOW NOT EVEN CLOSE TO FOR TON IS IT . IS IT? I DO NOT KNOW BUT I DO KNOW DONT USE PAISLEY FREIGHT WHAT MORE CAN I SAY WHAT WHAT TALLY HO CHOCS AWAY BACK OF THE NET NO A HAPPY PUNTER PAISLEY FREIGHT ARE POOR IN THE UTMOST NO GOOD AT ALL . I AM GOING TO COME BACK TO THIS LATER FOUR HUNDRED WORDS FOR A REVIEW ON A PARCEL WHOS IDEA WAS THAT WE SHOULD REVIEW THIS PLAN LATER I WILL BE BACK PHEW .
You can upload an image by double-clicking the image on the right, or to add additional images, use the "Upload Image" icon in the toolbar.
Use the table feature to create tables(To delete the table, select all and delete)
| Header1DONT USE PAISLEY FREIGHT | Header2 | Header3 | Header4 |
| --- | --- | --- | --- |
| Product1 | Value1 | Value2 | Value3 |
| Product2 | Value1 | Value2 | Value3 |
| Product3 | Value1 | Value2 | Value3 |
| Product4 | Value1 | Value2 | Value3 |
| Product5 | Value1 | Value2 | Value3 |
| Product6 | Value1 | Value2 | Value3 |