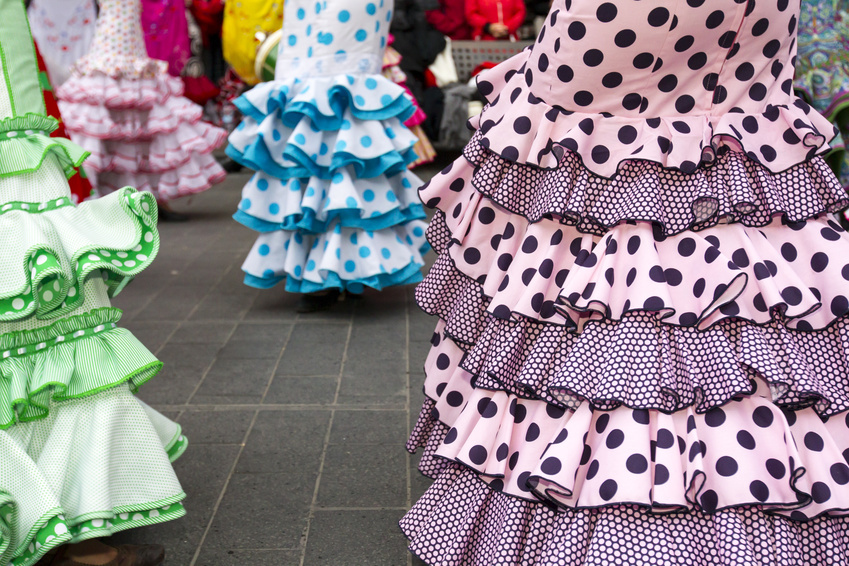 Dancers of all types wear dance skirts for performances as well as rehearsals. However, dancers must consider a few factors before they decide on the right skirt to purchase. Manufacturers design dance skirts in several sizes, styles, and designs, so dancers need to consider their needs when selecting the right one.
Dance Skirt Sizes
British dance wear sizes fall into five categories, including extra small, small, medium, large, and extra large. To ensure the right fit, dancers can visit a professional tailor to ensure any dance skirts they purchase fit correctly.
| UK Size | Dance Skirt Size |
| --- | --- |
| Extra Small (XS) | 8 |
| Small (S) | 10 |
| Medium (M) | 12 |
| Large (L) | 14 |
| Extra Large (XL) | 16 |
Dance skirt sizes can vary amongst manufacturers, which means dancers should confirm the size using a sizing guide directly from the manufacturer. Some manufacturers specialise in larger sizes of dance skirts, while other manufacturers offer the full range of dance skirt sizes.
Belly Dance Skirts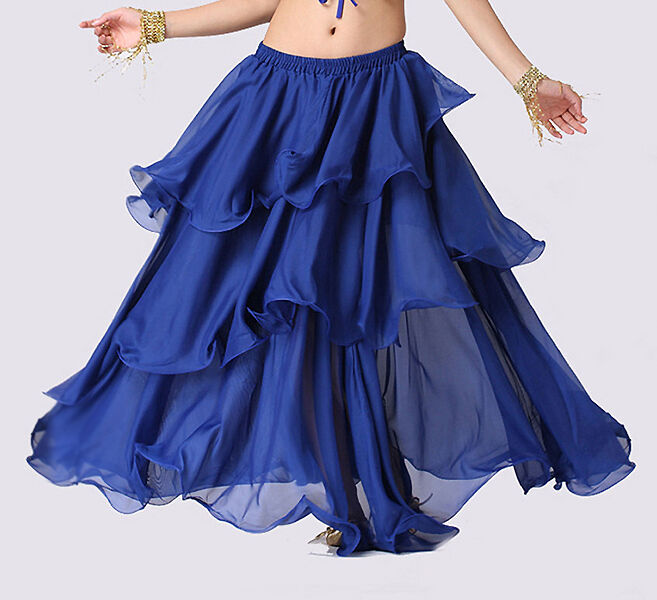 Manufacturers design several types of belly dance skirts to provide dancers with the right appearance and functionality. Since belly dancing is quite athletic and aerobic, manufacturers typically incorporate highly breathable materials into the skirts to ensure quick removal and disbursement of perspiration. Belly dance skirt styles vary from quite conservative to flamboyant. Dancers can choose from amongst myriad colours, such as black and red, to match the dancing motif of their programme or simply convey their personalities. Elaborately designed belly dance skirts can include fringes, sequins, beads, and embroidery to make them visually appealing.
Ballroom Dance Skirts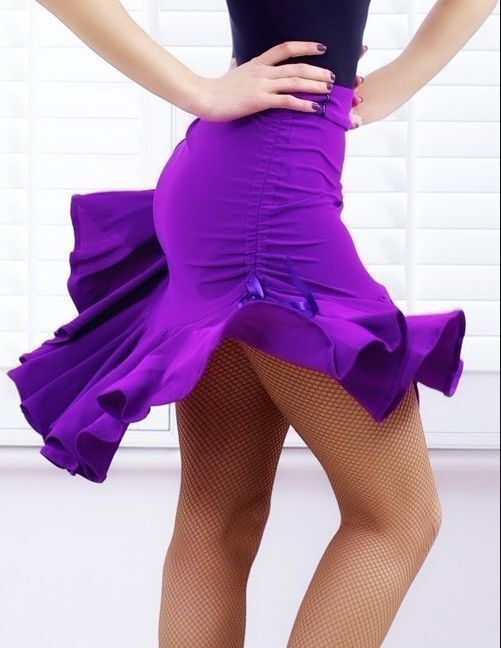 Ballroom dance skirts can run longer than other types of dance skirts. This means materials play an important role in ensuring comfort, as well as providing long lasting durability. Ballroom dancing requires constant movement and polyester blends tend to prevent the types of rips and tears caused by stretching dance skirt fabric. However, many polyester blends do not provide high levels of breathability. A combination of polyester, silk, and cotton can give dancers durability, fabric flexibility, and proper fit. Dance skirts should not be too long to prevent certain types of body movements. The skirts should also not restrict waist movement.
Latin Dance Skirts
Latin dance skirts provide dancers with the flexibility to wear the skirts for a wide number of dances, including salsa dancing. The long, slit design of many Latin dance skirts give dancers more space to perform difficult dancing moves that involve leg kicks and thrusts. Fabric leg slits typically run from just below the waist all the way down to the end of the fabric. Because of the space created by the leg slits, dancers should search for Latin dance skirts that have mostly polyester to prevent tears caused by constant fabric stretching. Leg slits provide enough air circulation to ensure fabric breathability.