Valentine's Day is something that quite often divides opinion. Some see it as the perfect opportunity to show their loved one how much they care, some use it to try and impress a potential partner and others just see it as another money making scheme orchestrated by exploitative companies. Whatever you think GO AND BUY SOME OF OUR LIGHTS. That was a joke, of course, but in truth this post is more likely to be of interest to those that do celebrate Valentine's Day, whether coerced into doing so or not.
Anyone that's ever tried to book a restaurant on Valentine's Day knows that it can be a little expensive. Now I'm not saying that your lovely partners aren't worth the expense, but the fact is that many people do choose to stay in and either order in food or perhaps cook a meal. Traditionally people might add a little grandeur with a candle on the dining table, but why not take the romance a step further.

LIGHTING THE DINING TABLE ON VALENTINE'S DAY
It's amazing how just a few low-cost lights can turn beans on toast into something so much more [note: beans on toast is probably not a good call if cooking a romantic meal].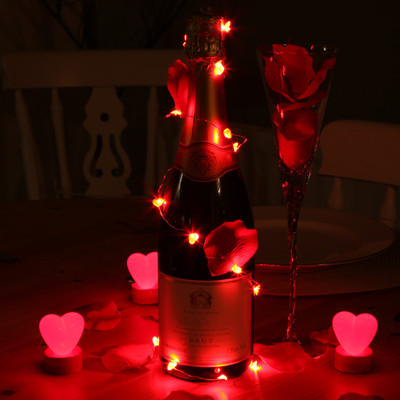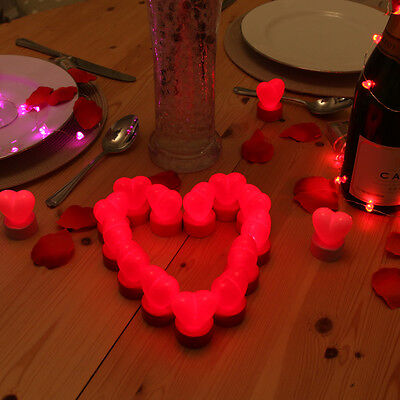 LIGHTS AROUND A PICTURE FRAME
As it's Valentine's Day and not Star Wars Day I'm not talking about illuminating your favourite signed Star Wars movie poster, but perhaps a nice image of yourself and your partner. This is probably more for those couples that have been together for some time [do this on the first date with a picture you've 'Photoshopped' using your Facebook profile pictures and you probably won't be getting a second date].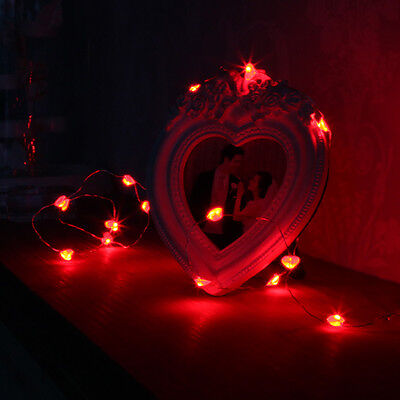 LIGHTS INTERTWINED WITH FLOWERS
I'll confess, I'm not particularly romantic, but even I know that flowers are a good thing. Add in some lights, and I'm pretty sure that you'll be well on the way to earning some brownie points. Am I right?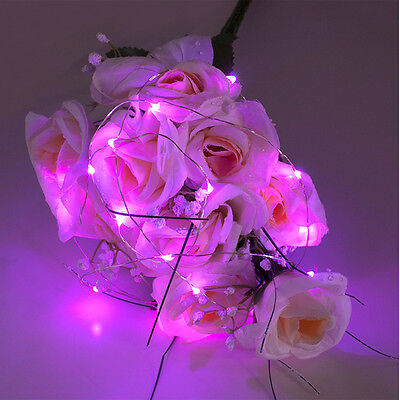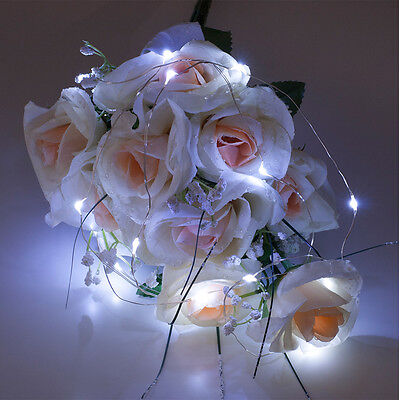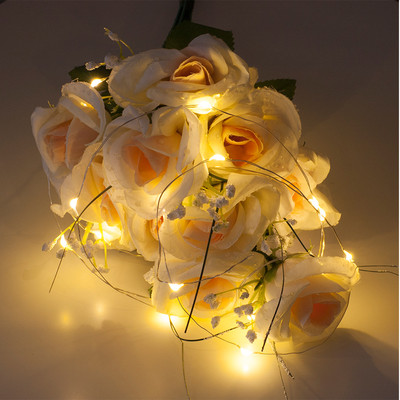 WITHOUT BEING TOO PRESUMPTUOUS...
If you read our recent blog post, "Using fairy lights around the home", you'll know that bedroom fairy lights can look really nice.

THE MOST IMPORTANT THING
I hope that this might have sparked someone's imagination, and if not, the most important thing is just to be nice to one another, wouldn't you say so?