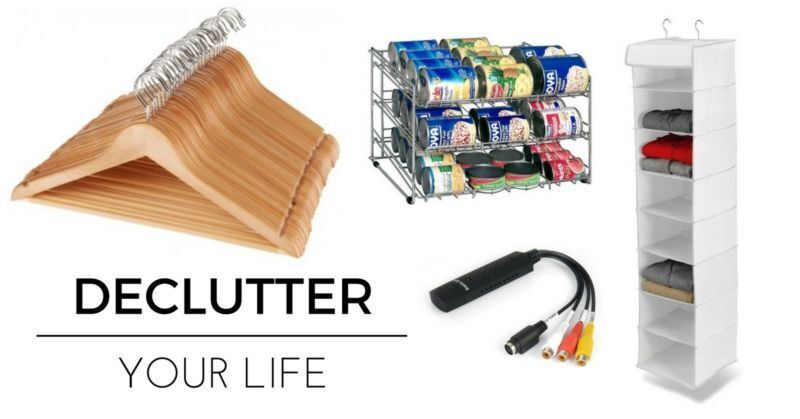 About a year ago we moved across the country and we were determined to use the smallest moving truck available. That means we had to get rid of half of everything we had. At first it seemed like such a daunting task, but as we got going it got easier and easier. I quickly realised there was so many things around our house that we should have gotten rid of years ago! After it was all said and done I felt so liberated not to have "stuff" everywhere. Everything we kept had a meaning or a purpose for us. Now, before I buy anything I think, "Do I absolutely love this?" If the answer is no, then I pass. Here are a few tips on how you can start the decluttering process, too.
Wardrobes
Our wardrobes are probably the biggest culprits for gathering un-needed things. It seems like once something comes in, it never goes back out. Here are two tips to help keep yours looking great.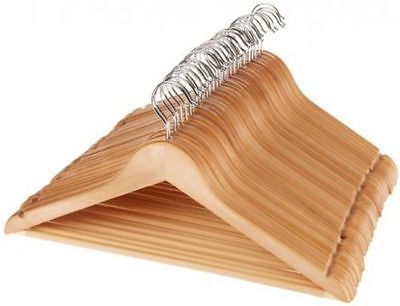 Get rid of all those awful wire metal dry-cleaning hangers. They're horrible on your clothes and they just don't look good in your wardrobe. Grab some new nice ones (like these
wooden ones
) that will keep your clothes at their best and your wardrobe looking neat.
Take out all those clothes and shoes you never wear anymore. There's a trick you may have heard that works great to help you clean out your wardrobe. Turn all your hangers backwards and as you wear each hanging item, turn it back around the correct way. At the end of 6 months or so, whatever hasn't been flipped forward gets put in the donate pile. The same goes with shoes. If you're not using it, donate it...someone else might love them!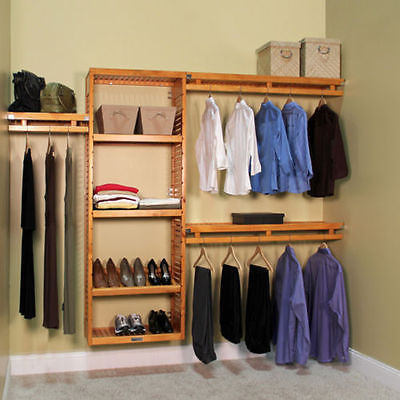 If you really want to get your wardrobe looking spectacular there are plenty of great
wardrobe organisation systems
for all price ranges. Or, if a full system isn't in the cards right now, how about a few totes or
hanging storage
?
Kitchen
There are so many great kitchen gadgets out there it's easy to accumulate enough to over fill your cupboards. Unless you do a lot of cooking or baking you don't really have the need of keeping duplicates around, so you can start your decluttering there. Also, how often do you actually make homemade pasta? Do you really need that pasta press? I bet we all have at least a few gadgets hanging around that rarely see the light of day that take up a ton of space.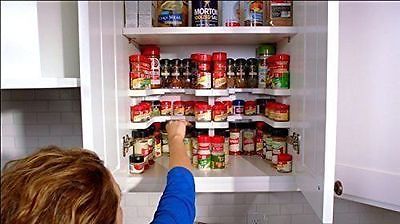 If you're having a hard time parting with all the fun kitchen toys, maybe start somewhere a little easier and work your way up. When was the last time you cleaned out the expired food in your larder, fridge or food storage? I bet there's a few salad dressings that have seen better days or some spices that may not be as potent anymore that you could easily get rid of. Once you've cleared out all the old, a can organiser or
spice shelf
will help keep things looking put together in the future.
Bathroom
The bathroom is another clutter catcher. I have such a hard time throwing out a bottle of lotion or body wash that has just a little bit left in the bottom. Old
makeup
is another that is really hard to get rid of, maybe because they cost so much. A great way to warm up to the idea of finally throwing them out, is to start in the medicine cabinet and get rid of all the expired medicines. Then you'll be in the "throw it out" mood and the rest will be easy.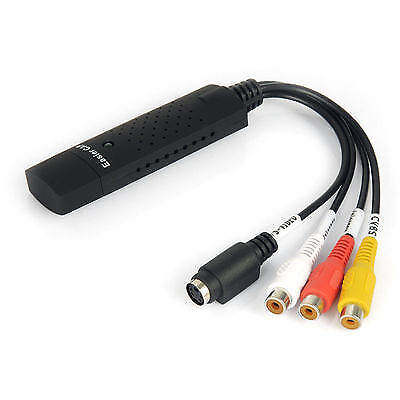 Electronics
Technology advances so quickly that we all have a ton of
old electronics
around the house. Whether it's cords, software, DVDs or VHS cassettes we spent a lot of money on them so they're hard to get rid of. Just ditch the cords and get the old formats converted. There are plenty of companies that would be happy to convert them for you, or you can get your own
converter
and take care of it yourself.
So, did we mention any of your favourite organising tricks to help get your house in shape? If not, I hope you'll share it in the comments! We'd love to hear!