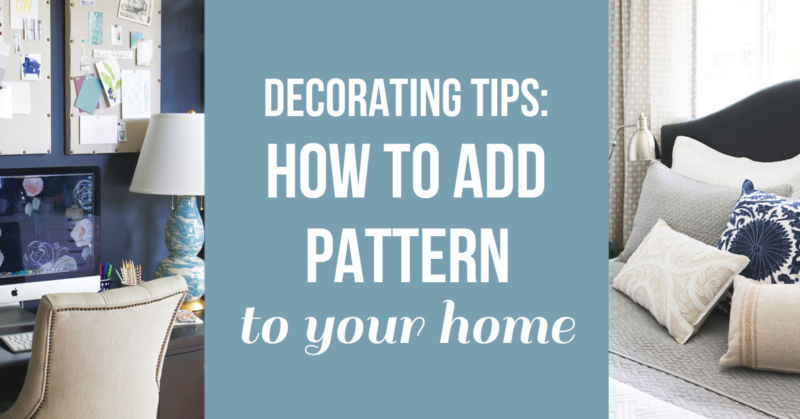 Have you been playing it safe with decorating? Look around your home. If you feel like something's missing from your style, maybe what you're looking for is a more interesting combination of patterns. If all the furniture and accessories in your home are currently solid or plain, injecting a few patterns into the space can transform your home.

But don't worry; you don't have to go crazy adding wild patterns in bold colours. If you want a less intense ambience or if you want to ease into a new look, you can find a pleasant balance between the more calming feel of solids and the energising impact of pattern by introducing just a few subtle changes to your space.

Let's look at some examples of how to introduce more pattern into your home: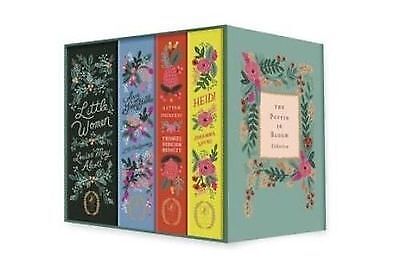 Accessories
Accessories are an easy way to infuse more pattern into your home.
A display cabinet or a wall shelf can feature accessories in your favourite colours and patterns. A mix of mostly solid items with just a few patterned pieces can add additional interest to a room without overwhelming the space.
Patterned dishes
, books with patterned spines, and other accessories like vases can make small statements anywhere in a room. For example, a
woven basket
on a coffee table can hold a book with a pretty patterned cover. A vase with a stunning pattern can be a focal point on a fireplace mantel or table.
One statement piece in a bold pattern can be more effective in a room than many small patterned items throughout a room.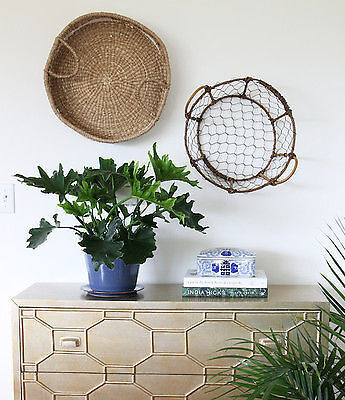 Plants
You might not normally think of plants as a way to add pattern to a home, but a trip to a garden centre may inspire you with more organic ideas. Look at all the interesting shapes of the leaves and branches!

Shapes infuse subtle patterns into a room. A fern, a palm or a fiddle leaf fig tree can add an interesting but subtle mix of patterns to your space.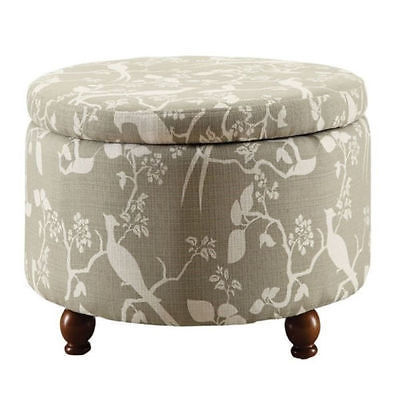 Textiles
Patterned textiles like pillows, rugs,
shower curtains
, bedding, curtains, table linens, and upholstered furniture can all add more interest to a space in "non-permanent" ways. You can move them around and pair them with other items until you achieve the desired effect.
Contrasting colours on the pattern will make a livelier statement; tone-on-tone patterns (such as shades of whites or neutrals) will be more soothing.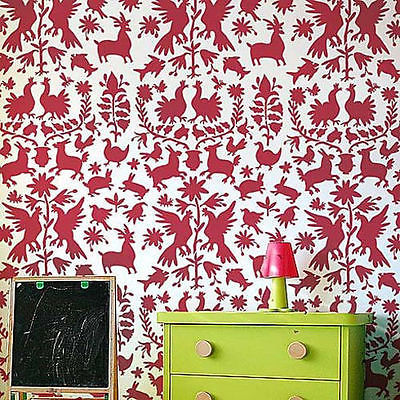 Wall tile, wallpaper, or stenciled walls
Wallpaper or patterned tile will make any space more lively. You can even add pattern to the ceiling! If you fear overdoing the pattern, try papering or
stenciling
an accent wall or even framing a smaller section of patterned paper on a wall to lessen the overall impact in the room.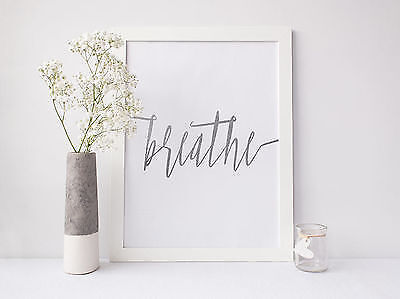 Artwork
Artwork is a great (and a pretty non-committal) way to add pattern. The pattern can either be from the art itself, or can be created with how you display art together (frames hung in a grid, a mix of artwork that altogether adds pattern).
For affordable artwork, try art prints in inexpensive
frames
, create your own art with words or drawings or frame patterned paper.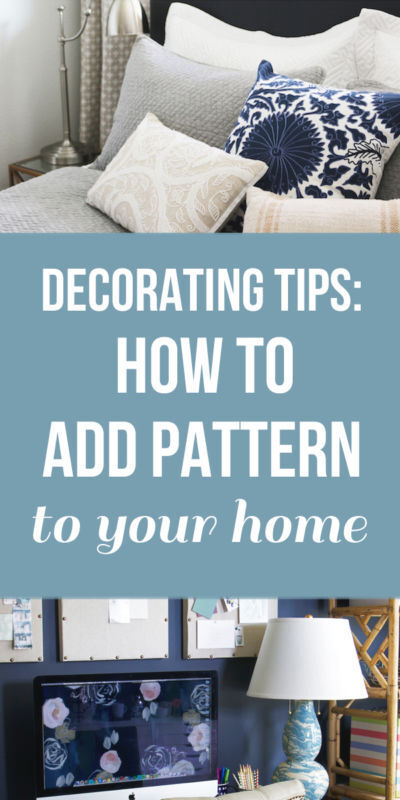 More Guides by The Inspired Room: