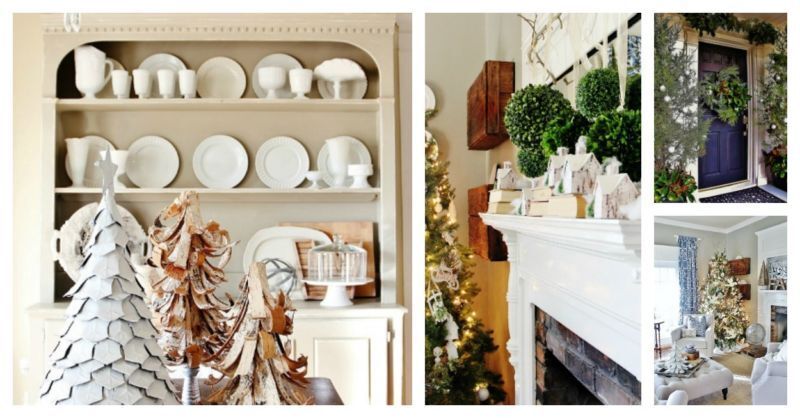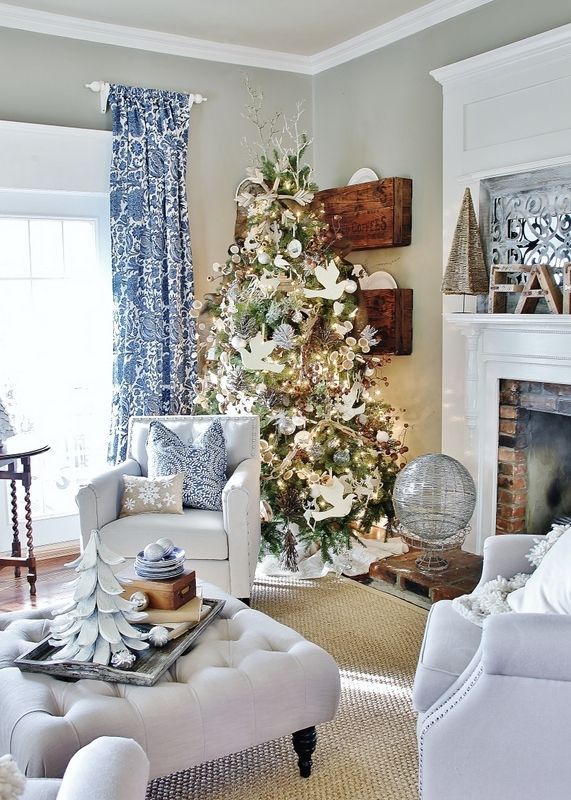 It's the most wonderful time of the year, or at least that's how the song goes. Many times the holidays can get a little overwhelming with all of the responsibilities and challenges this time of year can bring. Why add decorating to your stress list? Leave the plastic and the man made and the shop bought behind and add a little natural to your holiday decor. Here's some easy tips and projects to get you started.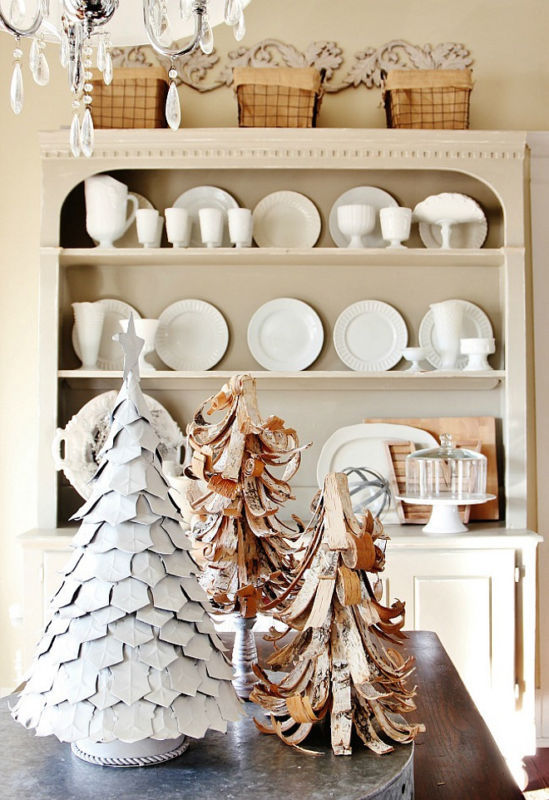 Birch Bark
Natural materials like birch bark or wood slices add texture and personality to your decor. Make your own birch bark trees for your table or mantel display. To make this project, start with a cone of
craft foam
. Next, cut strips of birch bark and glue in layers onto the cone. Create different sizes to add height to your display. The birch bark curls naturally at the ends, creating a whimsical tree.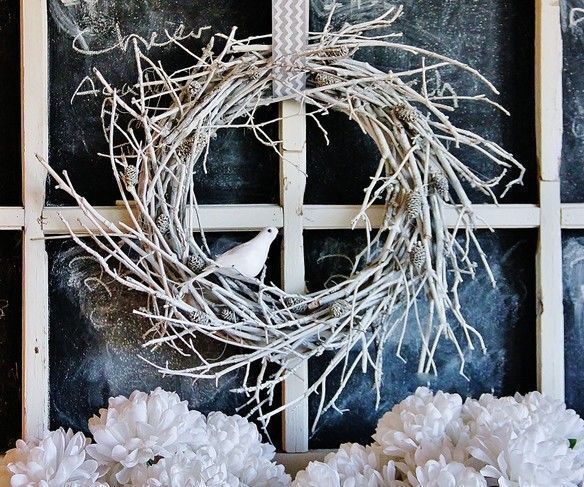 Twig Wreath
Looking for the perfect transition from Christmas to winter? A twig wreath like this makes the move seamlessly. To create this project, begin with a
wood circle cut-out
. Next, collect twigs from the yard. Glue the first layer of twigs to the wood cut-out. Add the next layer of twigs and so on. Continue until you have covered the entire piece of wood. Make sure to glue the twigs all in one direction. Spray paint to match your decor or leave plain.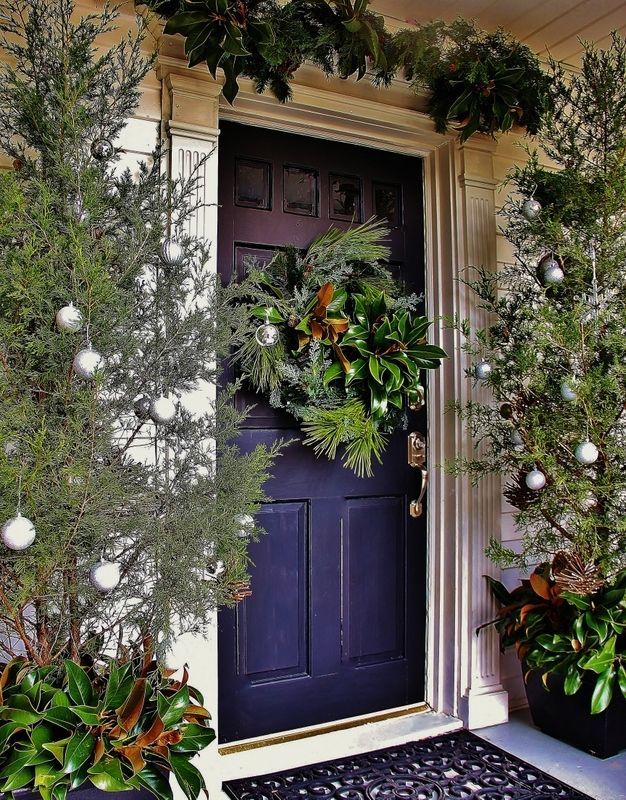 Add Greenery
One of the easiest ways to add a little outdoor to your decor is with fresh greenery. Search your garden for cedar, pine and even magnolia. Then, starting with an
existing artificial wreath
, tuck fresh sprigs of magnolia and pine into the wreath to create a realistic effect. You can also add branches of fresh cedar or pine to an urn and mist with water to keep fresh.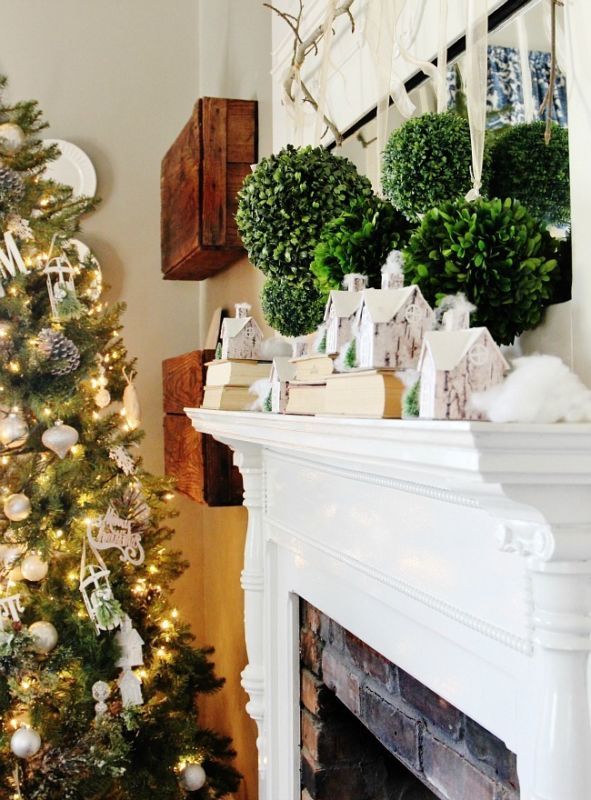 Preserved Boxwood
Preserved boxwood
is one of the prettiest ways to decorate for the season. A little preserved boxwood adds a freshness to any mantel display. Create a display like this one in minutes. Start with a branch from the garden. Next, add ribbons to boxwood spheres and tie onto the branch. Finish the display with puffs of cotton wool and a tiny village full of houses.
Decorating for the holidays doesn't have to be stressful or overwhelming. Simple is often best. This season, bring a little outside in and your holiday decorating will be done before you know it.