The options are endless for home decor. Chenille cushions are one great option for adding style and comfort to your home. The size, style, colour, and function of the pillows you choose will influence the overall effect that a chenille pillow has on your decor.
What Is Chenille?
Having soft fabrics in the pillows, or cushions of your home, adds a sense of luxury. Chenille does just that. Chenille is soft to the touch, which makes it an ideal fabric for items such as blankets, pillows, and cushions. Chenille can come in a variety of colours as well, such as grey or plum.
Use Chenille in Your Living Room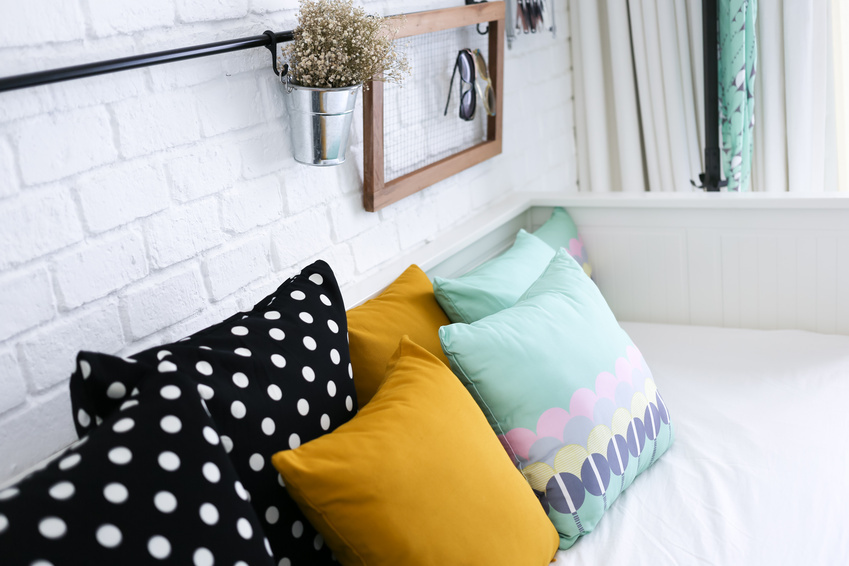 Your living area is one of the best rooms in the home for chenille cushions. Should you have a solid colour couch or love seat, a patterned Chenille cushion or pillow adds a touch of colour and decor. Alternatively, a patterned couch looks great with solid cushions. This is an affordable and simple way to change the decor of a room without breaking the budget.
Use Chenille as Seating
A unique use of Chenille cushions is to use them as extra seating. Buy larger cushions and place them on the floor as additional seating for guests. The soft fabric of the cushion keeps your guests comfortable even though they are sitting on the floor. This is a perfect idea for young guests and children. These cushions are also ideal on a window seat.
Use in Your Bedroom

Chenille cushions are also a great decorative item for your master, or guest bedroom. Cushions and pillows complementing your bedding add luxury and style to the look of your bedroom. Just as in the living room, chenille cushions are a great way to change the decor of the room without spending a ton of money. Add printed chenille cushions to a solid colour bedding set, or add solid colour chenille cushions to a printed bedding set.
Cleaning Your Chenille Cushions
In order to keep the decor of your home looking its best, it is important to maintain and clean your chenille. Most cushions come with a tag you can check for proper care and cleaning instructions. Most chenille needs to be dry-cleaned because it is a delicate fabric.