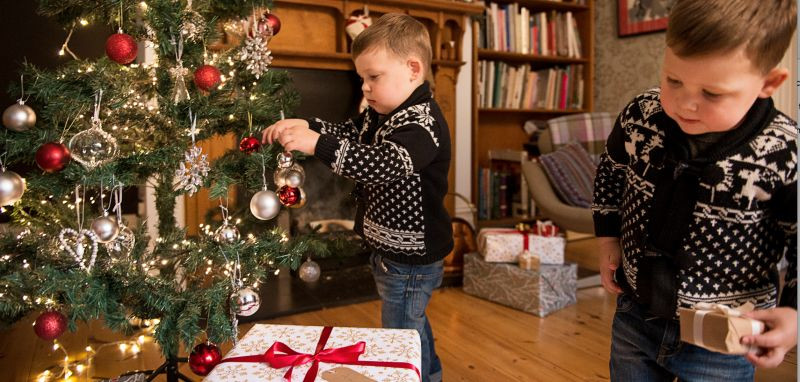 Our guide to creating the best dressed tree
There are so many beautiful decorations for your tree, it's easy to go overboard with tons of tinsel and bags of baubles. Our advice is less is more - choose a few beautiful decorations and give them space and the right lighting on the tree.

In this guide we've stuck to a traditional theme of red and white but chosen a more contemporary Scandinavian style of decoration which is on trend this year.

Follow our simple guide and this year you'll have a classy showstopper that will cause much tree envy among your neighbours and friends.

Lisa Patton, Home and Garden
Jingle bells
This pretty
bell
will delicately jingle away - giving away those snooping at the presents under the tree.
Price: £2.95
Sparkling reindeer
This contemporary
handpainted reindeer
looks stunning on a traditional tree or one of the modern twig trees.
Price: £2.95
Festive mini wreath
The
jingly wreath
with beautiful gingham ribbon looks fabulously festive on the tree.
Price: £1.50
Snowman on the slopes
All wrapped up and ready for the slopes, we just hope our
snowman
doesn't melt.
Price: £1.00
Twinkly stars
A lovely traditional
star
decoration that will catch the lights and twinkle on your tree.
Price: £1.00
Love Christmas
It's a time for sharing with those you love, if your visiting this Christmas - take a
heart
for the tree.
Price: £1.00