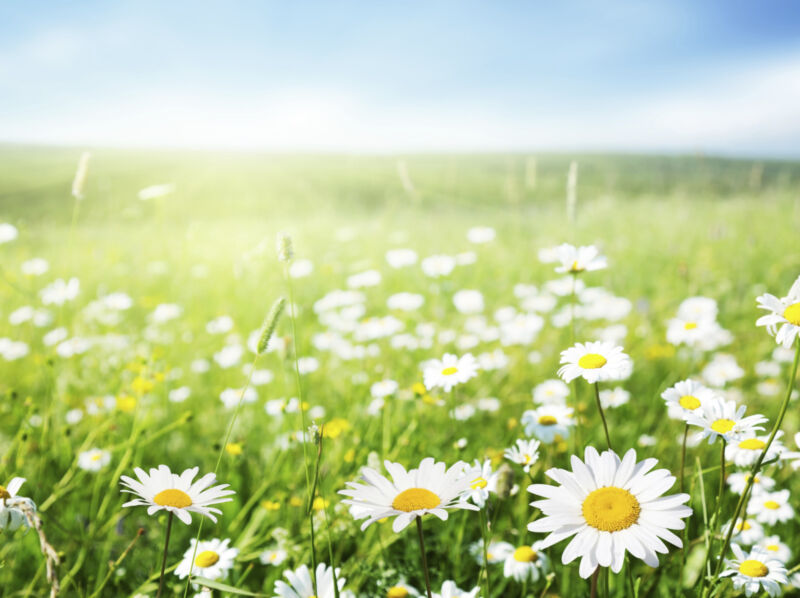 Add a caption
Spring is in the air, but how can you bring it into your home?
Feeling inspired by the warmer weather and longer days? Here are 5 ways to get your home ready for spring, each of which will take you no longer than five minutes.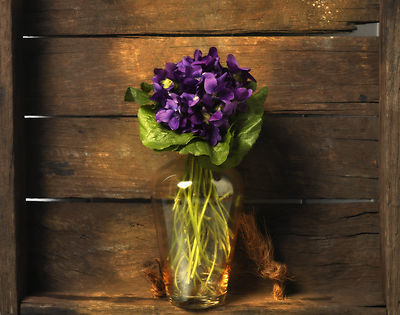 1. Buy lots of flowers
Spring is a great time to visit flower markets, when all the new blooms start to appear. And one easy way to cheer up your home is to introduce lots of flowers. It doesn't particularly matter which ones you buy – just choose any that catch your eye. The trick is to buy lots, in a variety of colours and shapes.

When it comes to displaying them, don't think you need to stick to traditional vases. Instead, be creative – jugs, Kilner jars and vintage Dundee marmalade pots all make fabulous vases, and will allow you to arrange displays of different sizes. That way you can stick them on tables, window ledges and shelves – anywhere you think needs brightening up.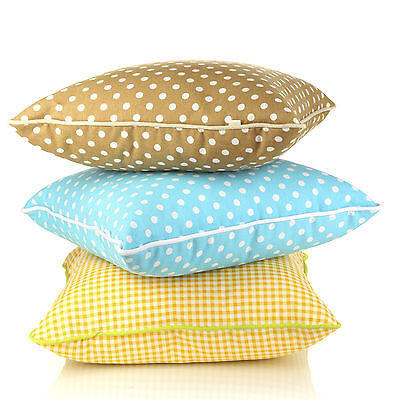 Add a caption
Bright, summer cushions will give your living room a whole new look
2. Upgrade your cushions
In the dark days of winter, we tend to like rich fabrics like velvet, wool and fur, which give our homes a cosier feel. But, come spring, these can feel a bit heavy. As the days get lighter, you want your home to reflect that. This means going for
cushions
and upholstery in brighter colours and more summery fabrics, like linen and cotton.
The bonus of upgrading your cushions is that it will give your home a fresh look, without the expense of buying new furniture. And remember, cushions tend to look best in odd arrangements – so buy three or five, rather than two or four. That said, it's often a case of the more the better!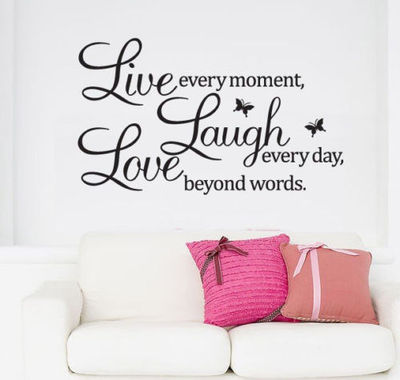 Add a caption
Forget painting or wallpapering, give your walls a new look with stickers
3. Get handy with wall stickers
Wall stickers
, sometimes known as decals, are a great way to brighten up your walls without having to paint them. They couldn't be easier to apply and remove, which also makes them perfect for rental properties. And they're certainly a lot cheaper than pictures.
These days there's a huge choice available, from Despicable Me minions for a child's bedroom, to a sleek cityscape for an urban living room. You can choose something dramatic that takes over a whole wall, or opt for something more discreet, such as birds or flowers going up a staircase.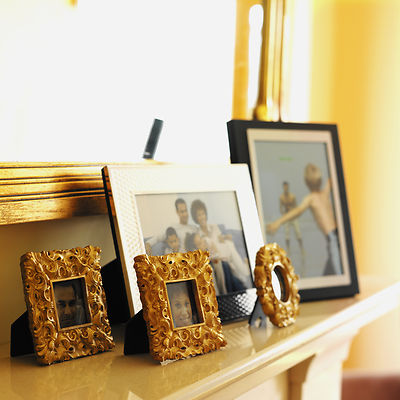 Add a caption
Think carefully about how you arrange objects on your mantelpiece
4. Rearrange your mantelpiece
A mantelpiece is the ideal place to display your favourite things. Photographs, vases and other trinkets look fantastic when properly arranged, and it's touches like this that will give your home a more personal feel.
It doesn't matter if you don't have a fireplace – you can also create a display on a shelf or sideboard. Similarly you can style a coffee table using books, lamps,
candles
and vases.
When creating a display, there are a few useful rules to remember:
•
Group similar items together
Different-sized candles and tea-light holders can look great in a cluster.
•
Again, the rule of threes applies
Things look better grouped in threes or fives than they do in twos or fours.
• Pick a colour palette and stick to it
It can be two, or even three colours, and it doesn't matter if your chosen pieces are in different shades. But they will look more unified if there is a colour theme.
• Use books as art
If you have any particularly beautiful photography books, display these on a coffee table. Meanwhile, vintage books can look fabulous arranged on a mantelpiece.
• Start a collection
A collection is a great way to add interest to an otherwise bland wall. It doesn't matter what you collect: globes, plates, pineapples – they can all look striking if you have enough of them.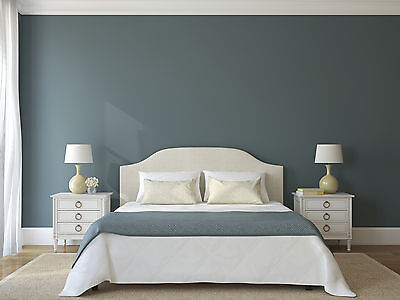 5. Get to the dry cleaners
And lastly, don't forget to take your curtains and bedspreads to the dry cleaners. This is a once-a-year task that will instantly brighten up your upholstery. Best of all, it involves minimal effort on your part.