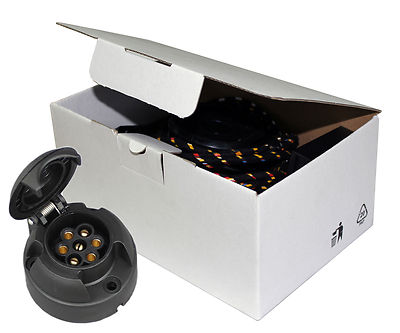 When purchasing a tow bar for your vehicle in order to tow a trailer or caravan, an increasingly important decision to make is what kind of electrics or wiring kit you will use to connect the vehicle to your trailer / caravan.
To start off there is the choice between what socket you will need, 7 pin single socket, twin 7 pin sockets, or 13 pin socket (the differences between which can be found in our
Tow Bar Electrics
guide).
With modern vehicles and the increasingly complex vehicle wiring a new decision now also has to be made: Universal Electrics or Dedicated Electrics.
Universal electrics has been the standard for many years, involving cutting and splicing wires into the vehicle's existing wires to allow the power feeding from each wire to each vehicle light / function to also travel through to the corresponding trailer light / function.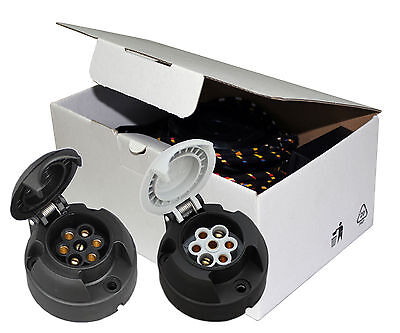 More complex vehicle wiring now means that in many modern vehicles wires power more than one light and the power system often works on a pulse system rather than a constant feed. These changes have meant a bypass relay is required for most modern vehicles using universal wiring (You can find out more information in our
Bypass Relay Guide
).
An alternative to Universal Electrics is Dedicated Electrics, also known as 'Vehicle Specific' wiring or 'Plug-In' electrics.
Dedicated kits are made specifically for each vehicle, and do not require the cutting or splicing of wires. Often a module can be found in the back of the vehicle in which the dedicated kit is plugged in, leaving a relatively simple job of feeding the wires through to a few points on the vehicle to connect in to place.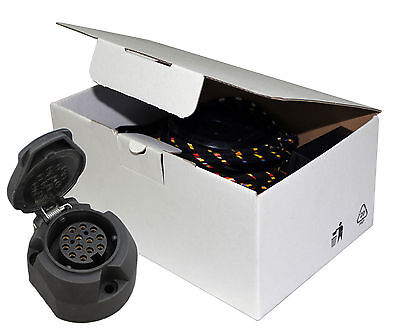 A Dedicated kit is more expensive, usually costing between £50 and £200 dependent on vehicle model. However there are several benefits over universal electrics to consider:
Will not void your vehicle warranty (Most vehicle warranties will be void if using universal wiring and so in the long run a dedicated kit could in fact save you a lot of money)

Will allow the vehicle to automatically activate any towing modes (including safety and stability features)

Much simpler and easier to fit.
Designed to original equipment specification.

One point to note is that several dedicated kits will also require coding / download from the car manufacturer dealer / auto electrician at an additional cost.