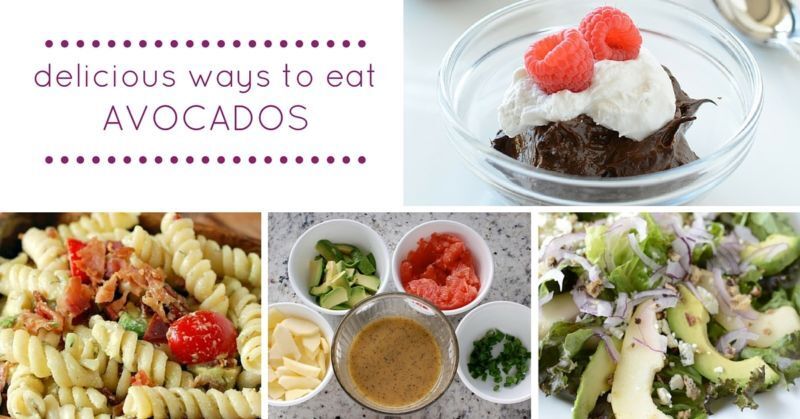 Avocados seem to be one of the more divisive foods out there. It seems that people either love them or hate them; there is very little in between. I am firmly in the 'love' camp. However, sometimes you need a few ideas to switch up your normal routine. You can only eat so much guacamole before you need a change, right? Who am I kidding, you can never have too much guac, but throwing something new into your recipe box is always a good idea.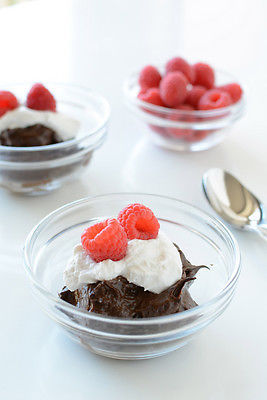 Have you ever used an avocado to make one of your favourite recipes a little bit healthier? It is really such a simple substitute. I've used them in things from smoothies to baked goods. The avocado flavour is so mild you'd never even guess they're in there. They just make everything extra creamy and bump up the healthy fats and nutrients. Having a
good blender
makes it so easy. You can find the recipe for this delicious chocolate pudding over at NoBiggie. (image via NoBiggie - chocolate avocado pudding)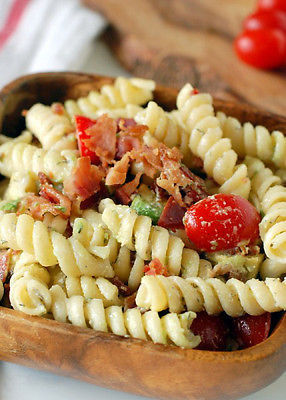 Bacon, Lettuce and Tomatoes. Together. Is there anything better than that? Very little. However, turn that BLT into a pasta salad and add an avocado. This may just be one of the best pasta salads ever. Hop over to the blog for the quick and easy recipe. Also, isn't that
wood serving bowl
fabulous? (image via NoBiggie - blt avocado pasta salad)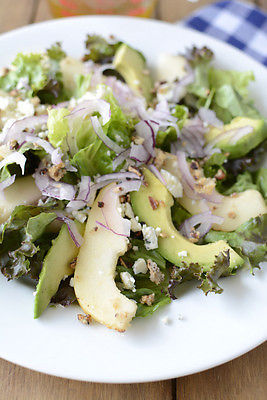 Gorgonzola, pear and candied pecan salad is such a classic and it's made even better with avocados. Have you ever candied your own pecans? It really is so easy. I explain the how to over on NoBiggie, along with the recipe for the most perfect vinaigrette for this salad. It looks gorgeous plated up on a crisp white
salad plate
. (image via NoBiggie - gorgonzola pear salad)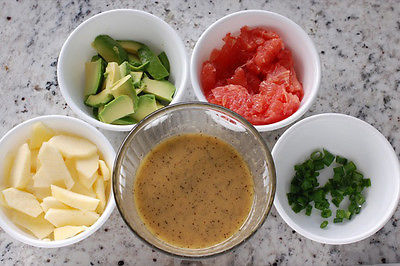 Did you know that grapefruit isn't just for breakfast? Mix it together with a pear and avocado and throw it on top of some of your favourite greens and you've got one great salad. However, to take it up another notch you NEED to try it with this fantastic poppy seed dressing. Have you ever used an
immersion blender
? It would be perfect for this dressing. You can find the recipe on NoBiggie. You'll never guess the secret ingredient! (image via NoBiggie - grapefruit avocado salad)
So, did we give you any new ideas for how to use those avocados on your counter? I love avocados in the summer time and these recipes are just the thing for a warm summer evening, or a late lunch. Do you have a favourite way to eat avocados? I hope you'll share them in the comments! We'd love to hear!